Q&A with Birgitte: 30 years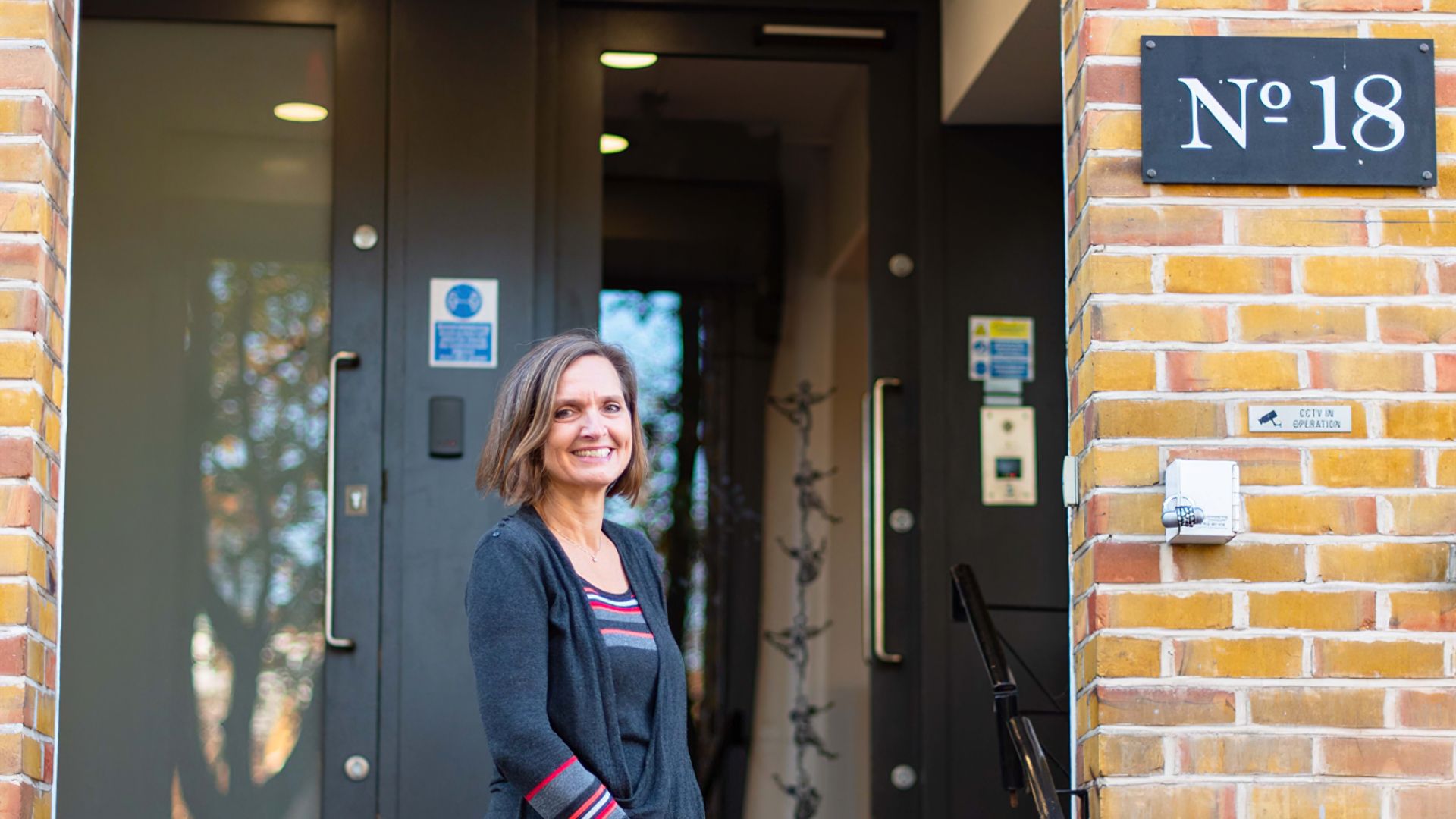 Birgitte Woehlk, our Director of Culture and Talent, recently celebrated her 30th work anniversary at Design Bridge and Partners, and during these years, she has been pivotal to our growth and success.
We wanted to mark this milestone and so we sat down to find out more about her career path, favourite moments, and more!
Hi Birgitte, can you tell us more about yourself and your current role?
I'm Director of Culture & Talent here at Design Bridge and Partners, based in our London Studio but with a remit and responsibility across the Group to ensure that we attract and retain the very best, most talented people in the industry! And when I say best, I also mean loveliest – because we can only function if people enjoy working together. Our business completely depends on this. Finding and attracting great people to come and work here is one thing – it helps of course that we are now pretty well known in all of our locations! But making sure that this is a place where people want to stay and build their career is something we spend a lot of time and thought on.
We know that our people are ambitious and want to continue to learn and grow, so ensuring that our development programme is the very best it can be is one of my most important focus areas. But I also work with my colleagues around the Group to make sure this is a really enjoyable place to work, where people feel well looked after and supported in every aspect. Our culture is, of course, a really important reason why so many people stay here for such a long time, so making sure we stay true to everything that makes it special – and keep finding ways to make it even better – is also high on my list of priorities!
Do you remember your first day at Design Bridge and Partners?
I do! I remember the door being opened by a very chic woman in a black cat-suit – very different from the jacket-and-skirt places I had worked before! It certainly made an impression! And then I was showed to my workstation: a half-sized desk, which was all that could be fitted in because by then, Design Bridge and Partners had just about outgrown their second studio, a small building near Kings Cross – with 34 people. Six months later, we moved to Clerkenwell to a huge studio… which we then outgrew soon after.
If you could go back in time, what's one piece of advice you would give yourself 30 years ago?
Follow your instincts! That sense of coming into a company which had, already then, such a strong value-set was totally in line with mine: strong mutual respect and appreciation of everybody, whatever their role; a sense of fun and enjoyment in what we do. I had another job offer on the table that day for a role that on paper looked more interesting – but my instincts told me that Design Bridge and Partners would offer me an environment where I could really feel at home!
What drew you to Design Bridge and Partners originally? And how has it changed since?
I think the word that best describes it is serendipity. I just happened to come across a small job advertisement for a secretary who could speak French – and I needed a job… I knew nothing about the design industry and had never heard of Design Bridge – in those days, actually, not many people knew of the design industry, let alone Design Bridge! Both were in their infancy! So much has changed since then! For starters, we've grown from one studio of 34 people in London to a Group of 850 people around the world – and two new locations under way! We have grown in expertise and confidence in so many ways – as a provider of the very best brand design creativity to be found anywhere in the world and as an employer, providing an environment where people can truly build their career.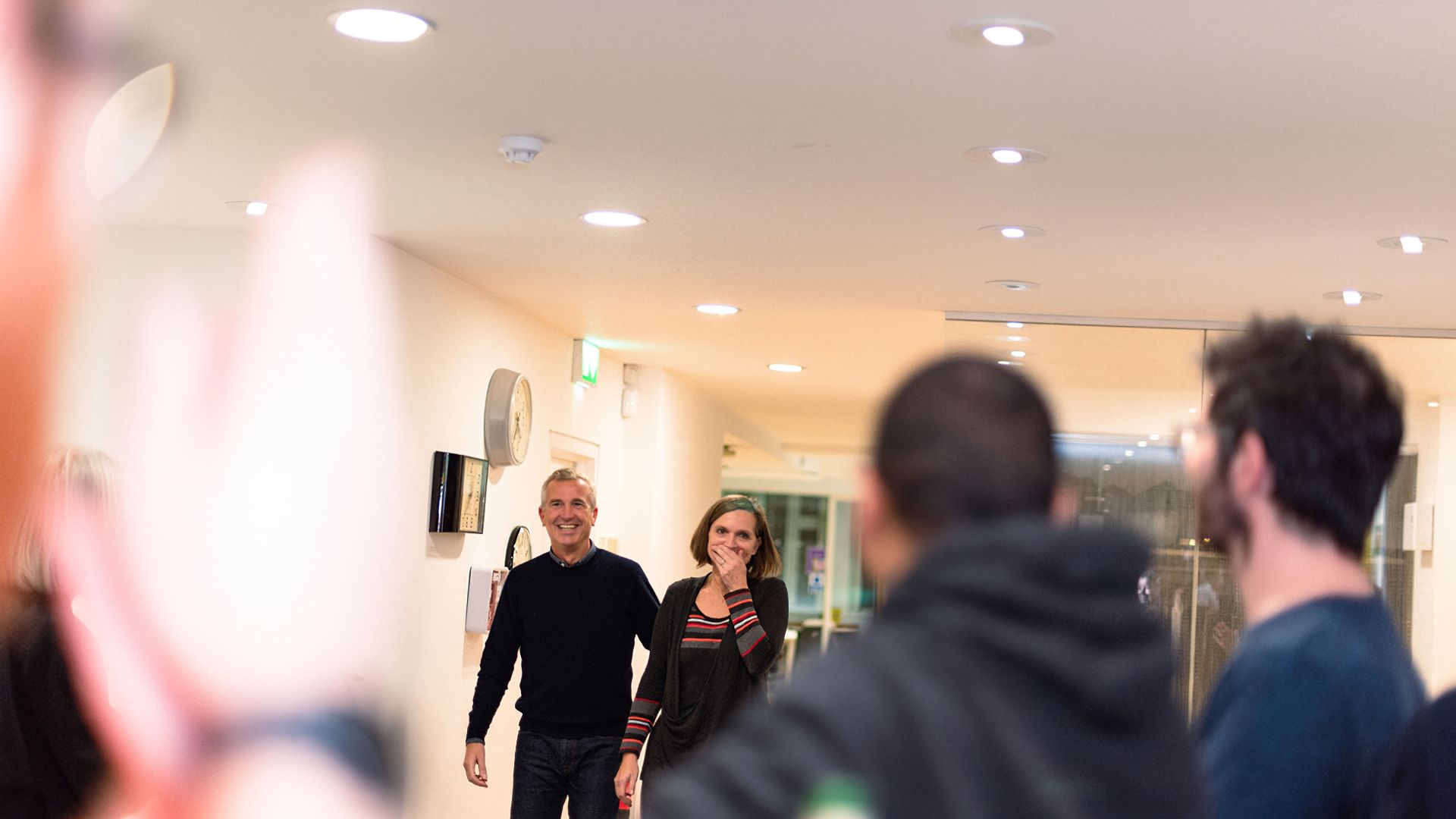 What's been the proudest moment in your career?
I've thought a lot about this question and realised why it makes me uncomfortable. Because 'pride' is such an individual emotion. And in all my years here, there is not a single thing that I would say 'I did that!' Everything we do comes down to collaboration and combining the strengths of the right individuals. The very best work we do depends on everybody from the client to the printer and all the amazing experts in-between. Creating an amazing working environment that brings the best out in people is only possible because everyone is committed to it! I am proud of us – of what we have created together: most recently, to have received a Great Place to Work certification in each of our studios I think is phenomenal! And that certainly is a team effort, which every single person has contributed to.
How has your career evolved at Design Bridge and Partners?
I have had the most amazing 30 years here! Having started as a secretary, I have had one opportunity after another to develop skills and experience, which have taken me into areas I had never imagined when I first joined the company! Having learnt the ins and outs of design project management, I progressed through the levels of account handling to become head of Scandinavia, at the time one of our important geographical focus areas. I spent many years working on so many of the region's best-loved brands – from toilet paper to vodka, literally!
Leading a dedicated team of account handlers prepared me for a role I then held for about 10 years – as Client Services Director for the London studio. I absolutely loved this role which combined developing our best practice approaches with finding and developing the most talented client servicing people in the industry. I was so inspired by the important role this team could play in getting to the very best work, and I loved the people side – training, nurturing.
I then had the opportunity to take responsibility for our own brand and as Group Brand Guardian took charge of our visual identity, our PR, and our Employer Brand. This gave me great insight into how we present ourselves to the outside world and gave me the opportunity to work with all our studios around the world. It showed me how important our culture is in everything we do and provided me with the bridge to step into my current role, taking responsibility for our culture and talent across the Design Bridge and Partners Group.
I'm still passionate about what we do and what it takes to create fantastic work, so being deeply involved in training and development and continuing to develop our best practice in everything we do makes me very happy! Of course, there have been bumps in the road along the way, and pretty much every day presents a new challenge – that's what makes 30 years fly by! Never a dull moment!
How has the industry evolved during the last 30 years?
30 years ago, design was a relatively new specialism within the creative industry, breaking away from advertising. When I entered into it, design had started to become established in two areas: Corporate and Packaging! The advertising agencies were still calling the shots when it came to strategy and were seen as the creative partner to the clients. Consumers assumed that their packs were designed by the companies that sold them, and we all struggled to explain to our families what we actually did! It's been amazing to see the consumer brand design sector grow in stature and confidence – to the point where often we are the strategic partners to our clients and guide the advertising agency! The role design now plays across channels means we have a much more important role to play and are able to flex our creativity in new and exciting ways!
The other thing that has changed is the huge number of design agencies out there – many of which were started by people who cut their teeth at Design Bridge – Pearlfisher, JDO, Williams Murray Hamm, and OsbornePike, to mention a few! But a competitive industry is a good thing! The UK is bursting with design talent and has a strong educational base, with most universities offering brand communication, graphic design, or industrial design courses. The next important step is to now bring talented young people into the industry from different backgrounds – who may not have had the opportunity to go to university – which is why we have set up our The Start programme and work closely with organisations such as D&AD Shift. We have a lot of work to do now to make the industry much more representative, so hopefully, it will continue to evolve – in a good way.
What's been your favourite project/design so far?
That's like asking a parent to say which child is their favourite! Of the projects I was directly involved in, I loved the work we did for Save the Children, and I was so proud of the creative result we achieved on Koskenkorva – a lovely Finnish vodka brand. But rather strangely, I think it was the work we did for Unilever's Family Goodness portfolio of margarines which meant the most to me: working with a fantastic client team who were so passionate about their brand and what the products meant to their consumers, we were able to radically change the design to reflect the brand's purpose and make everybody working with the brand feel so proud of what it stood for. That's a great feeling! And it goes to show it's not all about working on a 'sexy' product category – brands in any category have the power to draw you in and get you so emotionally engaged that you want to achieve the very best for them!
And finally, one word to describe Design Bridge and Partners?
Family!
-–