Celebrating family, femininity, and the uniqueness of nature for artisanal olive oil from Puglia, Italy. A brand to mark its transition to a new female CEO built on a simple, compelling idea - 'Feminine by Nature'.
Tradition is part of the appeal of Italian olive oil. Many producers are family firms with long and proud histories and Agricola Dargenio is no exception. We designed a brand for its limited-edition olive oil that respected tradition and breathed modernity at the same time. Reflecting the natural way the product is made, the truth of its origin story, and the sustainability of its post-purchase existence. This is the story of how Figlia ('daughter' in Italian) was born.
Expertise
Naming

Brand Strategy

Brand Identity

Packaging Design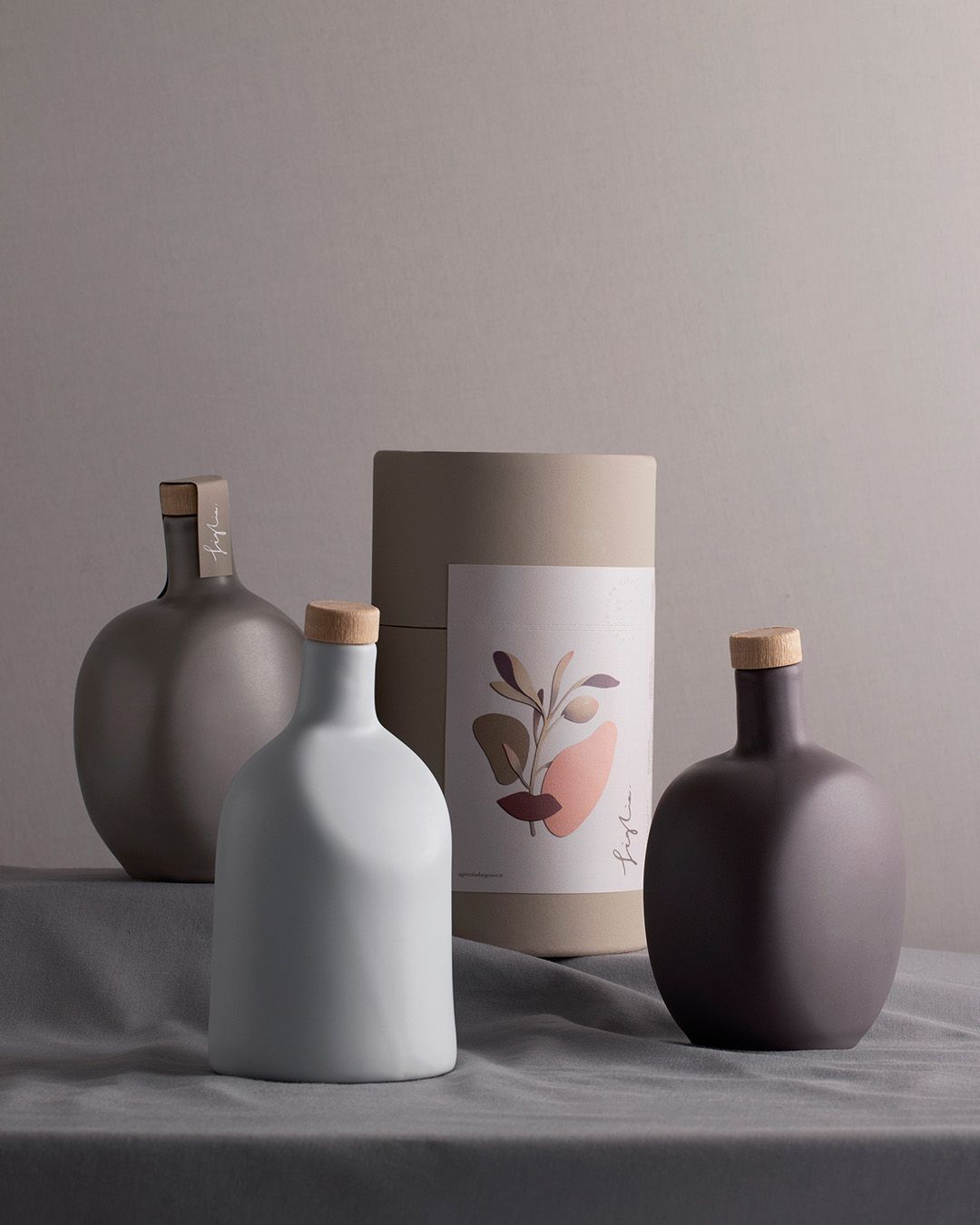 A marca foi construída sobre uma ideia simples: "Feminina pela Natureza", que reflete a maneira natural como o produto é feito, a verdade de sua história de origem e a sustentabilidade de sua existência pós-compra.
Para expressar esse conceito, trabalhamos com um artista cerâmico local para fabricar trezentas garrafas artesanalmente. Cada garrafa sugere uma forma feminina, todas únicas e diferentes entre si.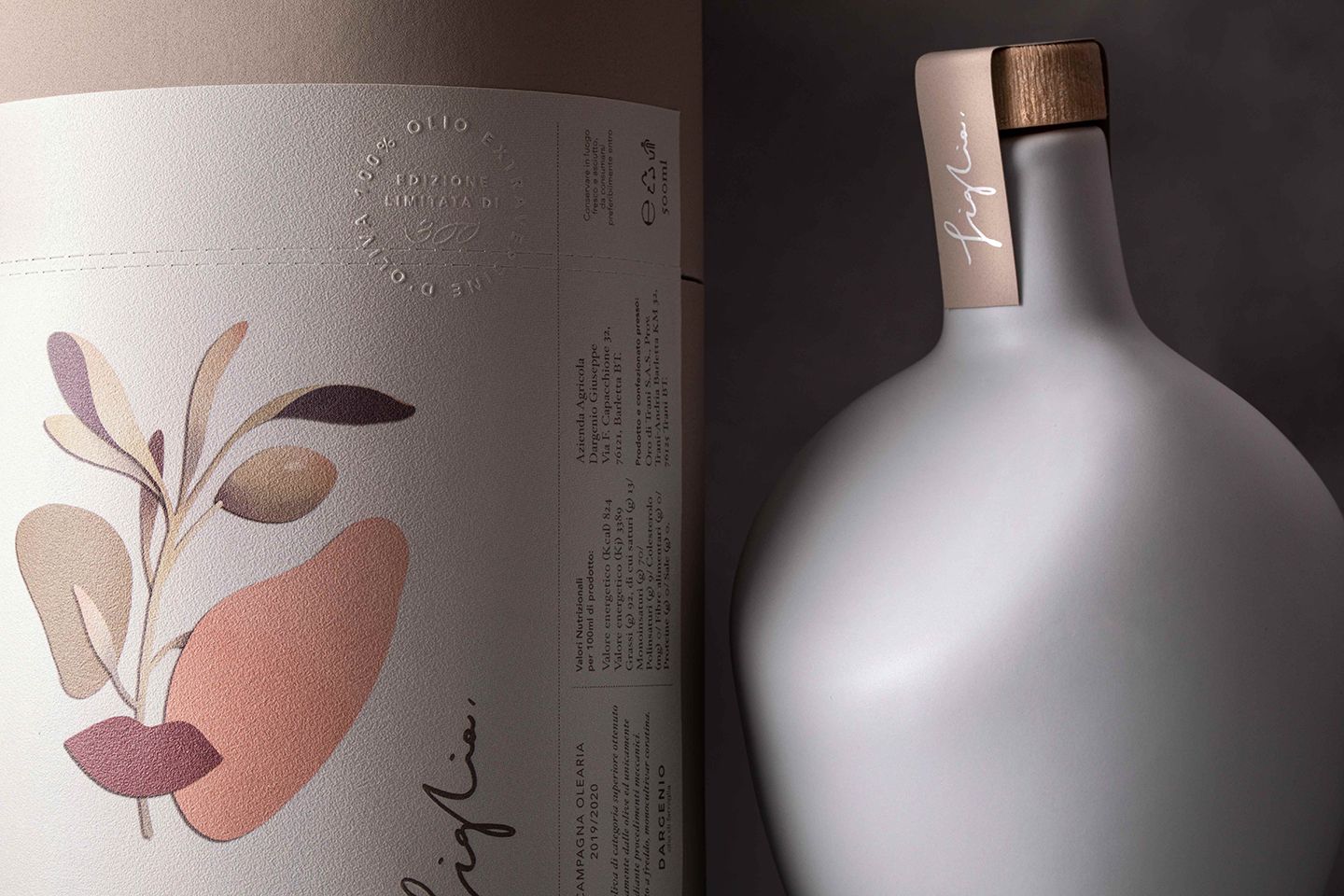 Esses belos recipientes inspiraram uma série de ilustrações que formam as bases da nossa linguagem visual, fazendo uso de formas orgânicas suaves para formar representações delicadas e minimalistas de rostos femininos.