How dyslexia-friendly fonts are rewriting the book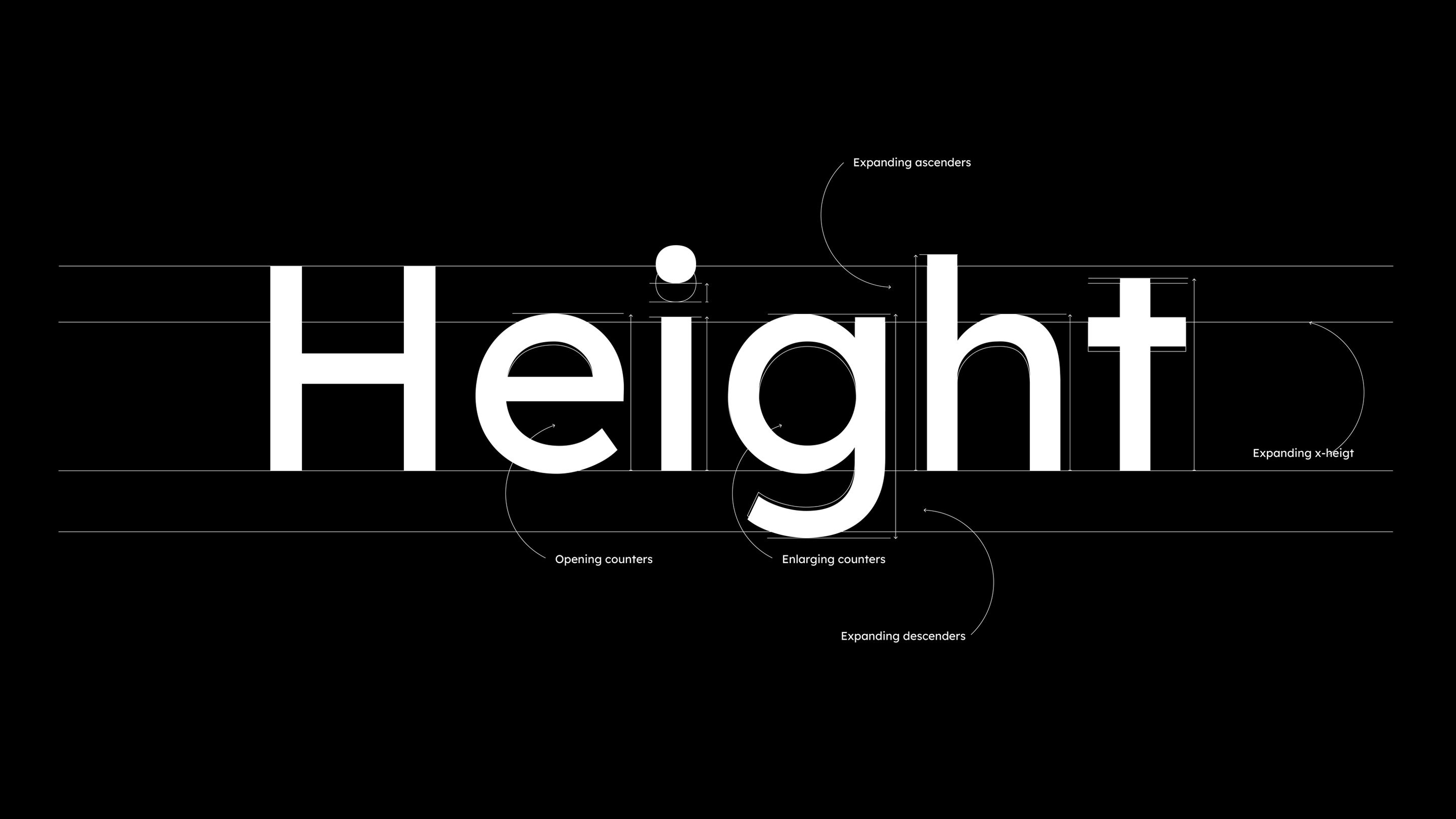 We're helping to rewrite the book when it comes to neurodiversity and design and are hoping our peers follow suit. As reported by Creative Review's Hazel Davis, "Lately, there's been a real move towards dyslexia-friendly fonts. This has to do with a broader recognition and awareness of inclusive design in the general public and within businesses, says Philipp Mühlebach, Executive Creative Director of Design Bridge and Partners in Germany, who has worked with Google Fonts on a ground-breaking project, Lexend, to design an online, free, open-source, variable-font solution."
Philipp joined Bonnie Shaver-Troup, Lexend's founder, in conversation with Creative Review about how design can help the world read. Here are the edited excerpts:
"There's been a trend towards inclusive design which aims to create products, services and experiences that are accessible and usable by as many people as possible, including those with disabilities or diverse abilities," says Mühlebach. Type design, he says, is an important asset in accessibility.
Bonnie Shaver-Troup, Lexend's founder, prefers to use the term "print sensitivity", rather than dyslexia. Shaver-Troup began working with Google on the Lexend project back in 2017, she says, to give the reader more control over their own reading experience and improve retention and comprehension.
"Readers sit on a spectrum, from those who are extremely successful at interacting with print and digital materials, to those who significantly struggle to find reading success," Shaver-Troup explains. "All readers are sensitive to factors of type - the degree of sensitivity is what changes. So print sensitivity removes the issue from the individual and turns the focus to type, to font."
"Fonts need to be both legible and readable," she explains. "Legibility can be considered to be more about individual letters, while readability is about strings of letters, such as words, sentences, paragraphs, and books. If a font has good design, then legibility usually is not the issue, readability is the issue. Readability, that stringing together of letters/glyphs/characters is where the issue occurs." The answer, she says, "is to design and deliver type/fonts that have enough visual space to allow the visual field of the individual to quickly and accurately perceive these strings of letters/characters in nanoseconds."
Lexend, a sans-serif, is available as both seven hyper-spaced, individual fonts offered in several weights that reduce visual noise and allow for improved reading, and as a variable font. Lexend as a variable font will, says Shaver-Troup, "ultimately, allow print/digital type to be manifested as infinite formats which consider the needs of every person individually." She elaborates: "The seven static Lexend Fonts are like off-the-shelf glasses and the variable Lexend Font can, ultimately, be likened to the prescription lens where everyone has type/font(s) delivered/fitted to meet their individual needs."
This project, she says, has been a real exercise in good design: "Those readers who did not fit into a tidy box allowed us to think about, and move forward towards, not just good, but great design. And, that's inclusivity, that's true accessibility."
The reaction to Lexend has been heartening. It's had more than half a million downloads, according to Design Bridge and Partners and more than 2 billion web views. "As technology evolves, the variety of fonts available also increases," says Mühlebach. "Offering Lexend on Google Fonts is part of the ongoing process of giving people more options to customise their reading experience." Users have said it's improved self-esteem, classroom participation, and even elevated grades.
The recognition within the design industry has been positive too. The font was awarded two silver cubes for typography at the ADC Awards, as well as a Wood Pencil for impact design at the D&AD Awards, not to mention an honorable mention at the Fast Company 2022 Innovation by Design Awards in the accessible design category.
So, should all designers be working with dyslexia in mind? Mühlebach thinks so:
"Designers should strive to create inclusive designs that consider the needs of diverse users, including those with dyslexia. It is not a too-small number of people who have to deal with dyslexia. To be honest, if you design for dyslexia in mind, you are improving legibility for all. It's common sense."
But this doesn't mean limiting creativity: "Taking dyslexia into consideration can lead to more innovative and inclusive designs. By raking certain guiding design principles into consideration, such as using clear typography, appropriate font sizes, appropriate colour contrasts, and minimising visual clutter, designers can create user-friendly experiences for people with dyslexia without compromising aesthetics or functionality."
Read more on Creative Review.