Agricola Dargenio launches Padre, celebrating familial bond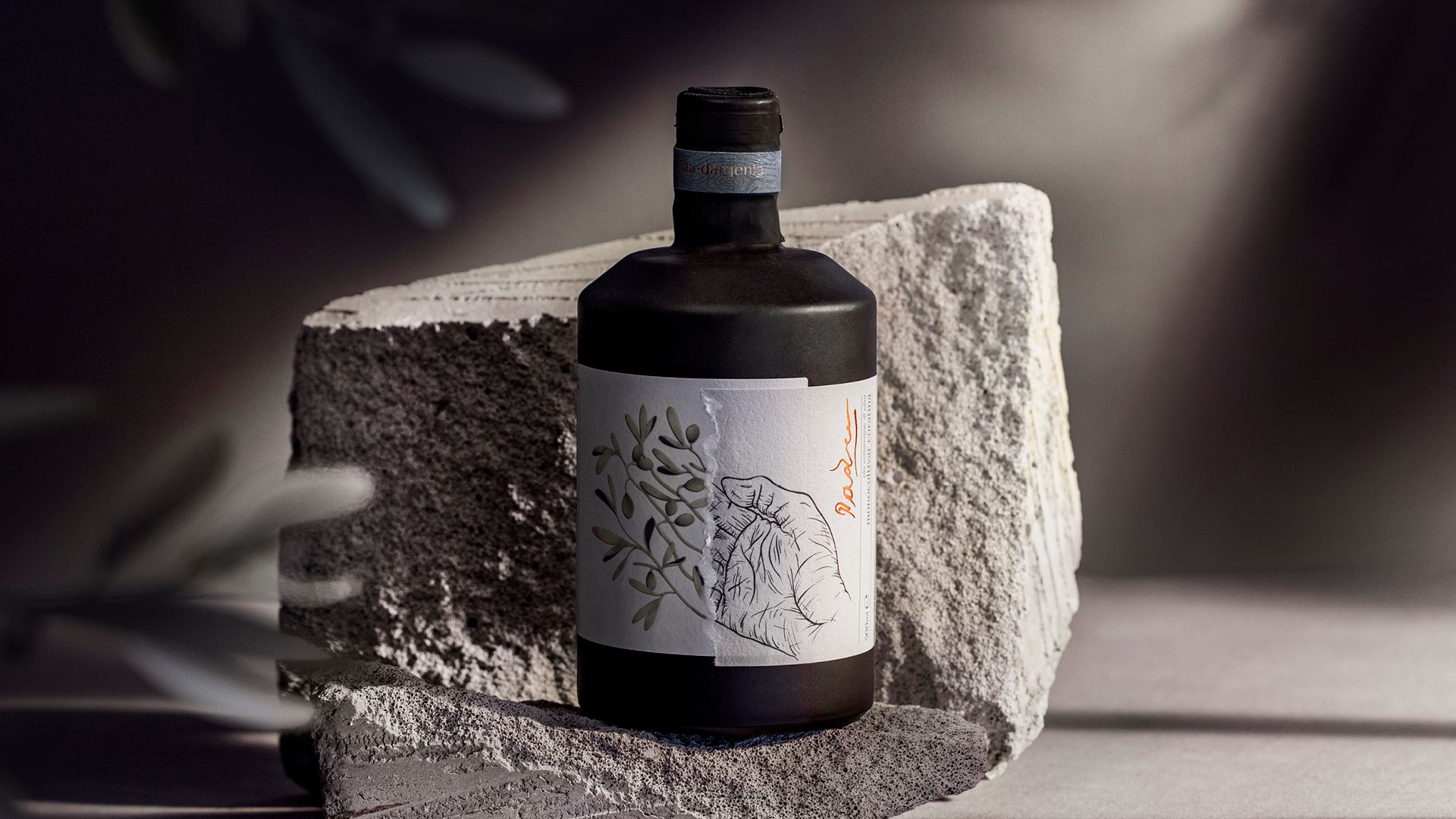 Design Bridge and Partners has partnered with family-owned Italian olive oil producer, Agricola Dargenio, to relaunch Padre, a handcrafted olive oil made in Puglia. Design Bridge and Partners created the brand identity and designed the packaging for the new range.
Design Bridge and Partners worked closely with Emanuela Dargenio, the CEO and granddaughter of the founder of Agricola Dargenio, to create a brand that pays tribute to her father and his connection to their land. The new brand celebrates her father's story, living in harmony with the natural rhythms of the farm; taking care of each olive tree through respect and nourishment of the land. The identity includes a hand-drawn signature, a personal mark of the maker, to express the idea of being 'As One With the Olive'. The visual language is formed from a pencil sketch of a farmer's hand, rough from the labour of the land, and a delicate olive brand, intentionally disconnected on the bottle label to express the 'made by hand' craftsmanship.
The imagery, designed by Italian artist and family friend of Emanuela, Gianluca Crudele, reflects the beauty of the transformation a farmer's hands has on the delicate fruit. The colour palette draws on natural tones — in dark olive, pale green and grey, combined with signature ochre.
The family-owned business has been operating for over 70 years with Emanuela Dargenio taking the helm of the business in 2017. Her appointment brought in a unique vision in a male-dominated industry: to continue her family legacy but with a spirit of modernity and creativity. The result is a business that is driven by a passion for nature, biodiversity and finely crafted products that harness the very best of her farm's produce.
The launch of Padre, meaning 'father' in Italian, continues the partnership between Agricola Dargenio and Design Bridge and Partners, creators of the limited-edition range, Figlia, or 'daughter' in Italian. Figlia won a multitude of creative industry awards, including a Cannes Lions.
For the online launch of Padre, Design Bridge and Partners evolved Agricola Dargenio's masterbrand identity and created a new ecommerce website which features the newly defined brand's tone of voice and story, and features the bottle variations of additional Padre flavoured oils — with aromas of herbs, citrus fruits and spices reflected in a choice of natural colours.
"The launch of Padre has been a personal passion project for me. Design Bridge and Partners understood that including my father's love of the land in the brand was of utmost importance to me. I believe the end product captures the beauty of the process of taking produce from the land directly to people's plate, thanks to the love and care of a farmer."

— Emanuela Dargenio, CEO of Agricola Dargenio
"Creating such a personal product and one that reflects the ebbs and flows of the farming world has been a great project for us, and bringing to life the beauty of the natural world and of familial connection is an exciting creative challenge. An ode to farming families is a fitting way to achieve this, and really highlights the love that goes into creating every bottle of Padre. We are so pleased to help tell the story of this incredible project."

— Gianluca Crudele, Design Director, Hong Kong