Corporate Reporting Success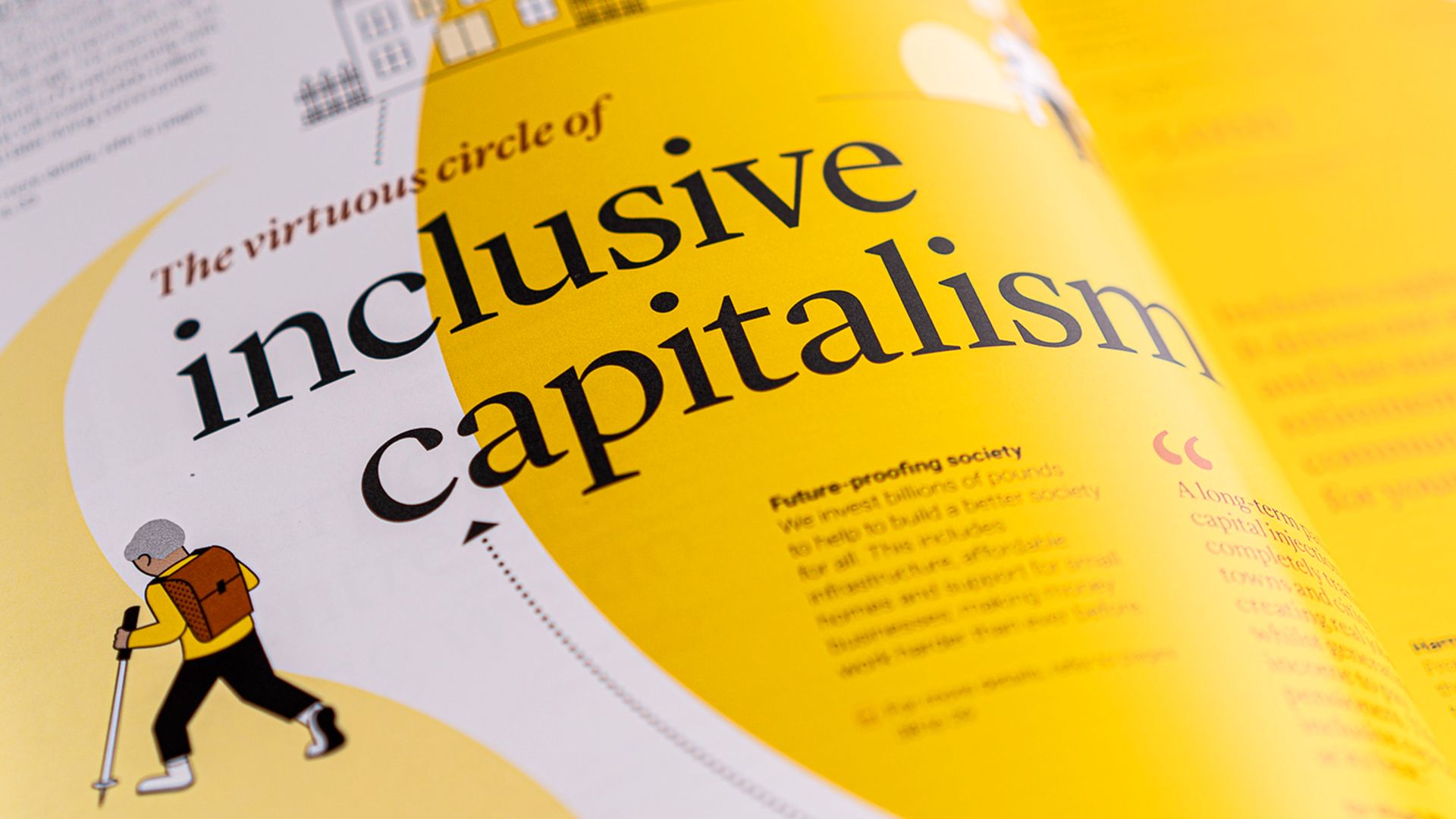 It's been a year of continued success for our clients and corporate reporting team. During 2022 we have amassed a total of 22 awards, including Annual Report of the Year for AstraZeneca, Best Cover and Most effective alignment with TCFD for Legal & General, as well as four Golds, three Silvers, Bronzes, Highly Commended and Shortlists, to name just a few. Demonstrating outstanding creativity and expertise in corporate communications.
Take a look at some of our award-winning work.
Legal & General
Legal & General seek to be straightforward and clear in their dealings with all stakeholders and the same holds true for its corporate communications. The Annual Report Summary demonstrates how reporting, even by a complex financial services company, can communicate in a clear and accessible way. Utilising the brand's unique illustrative style, alongside a clear hierarchy of heading styles and graphic devices, ensures the content caters for different levels of read, and is also memorable.
The L&G umbrella symbol is iconic and is used confidently as a graphic device in its own right. Using the umbrella in a bold and expressive way for the cover enables Legal & General to stand out visually in the otherwise traditionally conservative financial services sector. Injecting a sense of personality, emotion, and wit without sacrificing the underlying message.
Swiss Re
Swiss Re's audience-led reporting suite makes the complex area of re/insurance more accessible by distilling key issues impacting the industry. It explains how Swiss Re applies its deep understanding of risk to real-world scenarios and ultimately build societal resilience. Real-life images are juxtaposed with data-led infographics and united by a simplified version of the circular Swiss Re 'power symbol'. Bringing to life its data-driven approach and demonstrating its progress on the road to net-zero.
WPP
We have been supporting WPP to ensure its creative transformation journey, which began in 2018, is effectively reflected in its annual reporting. Our focus has been ensuring critical investor information is delivered in an accessible and clear way, that is engaging not only to an investor audience, but also to WPP's wider stakeholder audiences. Through compelling case studies and transparent disclosures, the Sustainability Report creates a clear line of sight between WPP's purpose and sustainability strategy.
IHG
IHG efficiently uses one document to address both its UK and US reporting requirements, carefully balancing two very different regulatory regimes. The 2021 Report is a key piece of communication that reflects the company's purpose to provide True Hospitality for Good. Photography was featured prominently throughout the report to capture the spirit of the company and reflect its purpose. Other brand elements were utilised to create a straightforward, clear approach to design in order to make complex content more accessible.