A Q&A with Hannah Duley, Managing Director Hong Kong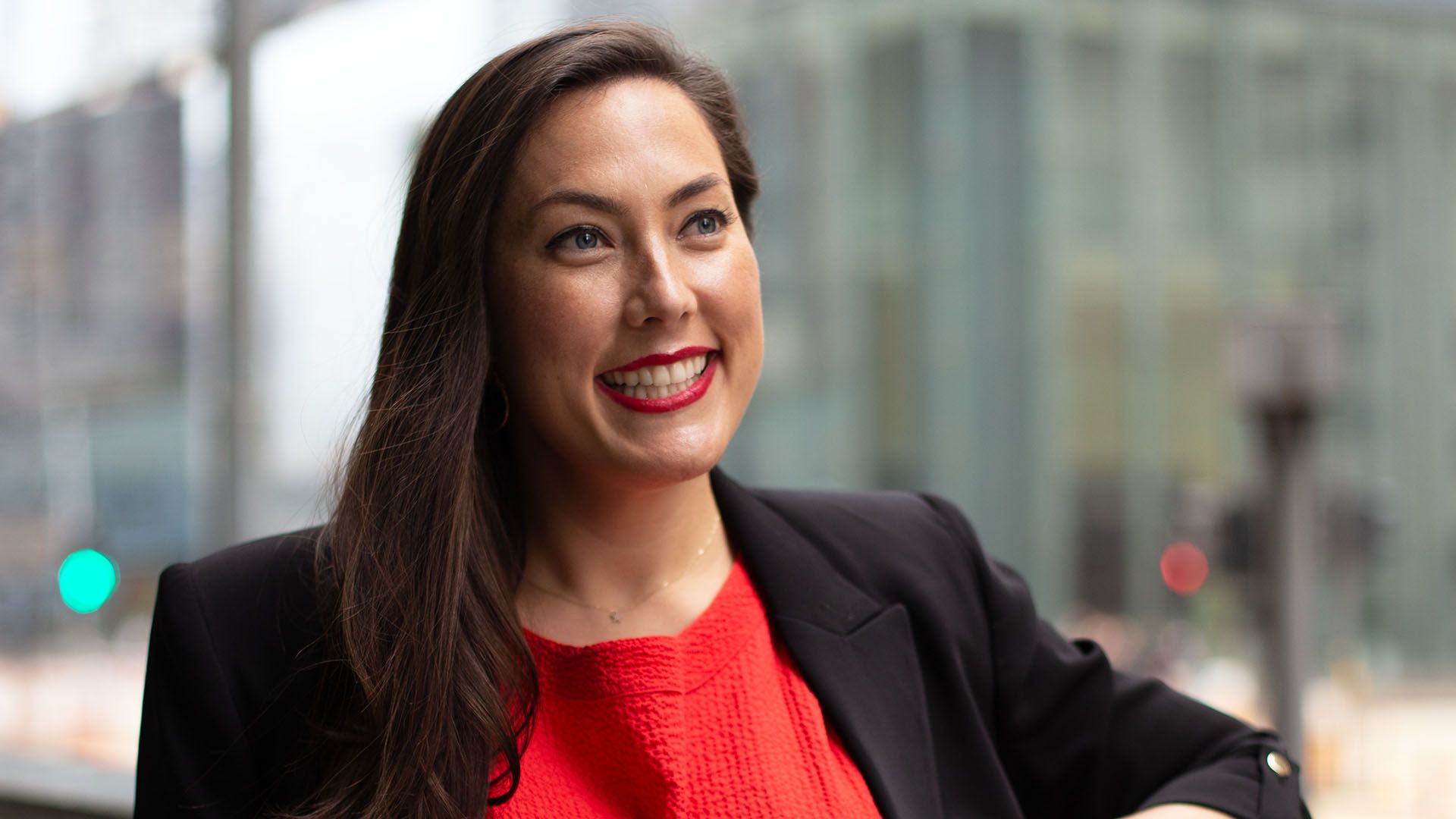 Hannah Duley, Managing Director in Hong Kong, sits down for a Q&A with Branding In Asia. With a career spanning across branding, communications, technology and design, and a passion for solving business challenges, over the course of the conversation Hannah discusses twenty years living in Hong Kong, her role as a global client lead for HSBC; she shares her take on the continuing growth of Generative AI, and the vital role of the roadmap to make any vision a reality.
You've had experience across branding, communications, technology, and design which helps you to "create and then dismantle brand visions to develop a roadmap of work." Tell us more about that.
HD: Businesses are always trying to grow. By nature, this is challenging, with fragmentation and questions around which audiences, products or services will best support this growth. There is also the challenge of brand fatigue and maintaining relevancy over time.
In order to manage these difficulties, brands must identify a clear and distinct long-term "ideal state", to understand the direction of travel. Once this is established, a roadmap of work can then be developed that will get the business from A to B, which will include a distinctive brand strategy, audience strategy, product/service strategy, and marketing strategy.
If the vision is large enough, which it should be, this will never be achieved in just one project or one year — it will require sustained effort and initiatives to drive the desired growth. This is why the roadmap is equally as important as the vision itself.
Having now logged your first year as MD at Design Bridge and Partners Hong Kong, how's it going, and what's keeping you busy lately?
HD: It has been an incredible first year. I joined during a period of huge growth for us, and we of course recently merged two businesses to create Design Bridge and Partners. This has been an exciting time and I'm grateful to have had the opportunity to help shape this transition.
Looking at how we can bring our enhanced capabilities and expanded geographical presence to our clients has been a priority, and within my role as the Global HSBC Client Lead I have also focused a lot on how we streamline and strengthen the brand globally.
Generative AI is a hot topic across the creative communications industry. What's your take, and what role will it play in the work that you're doing?
HD: I've been working with generative tools for many years now to help enhance marketing solutions. There are some key challenges that they can be helpful with, including personalisation at scale, real time optimisation and infinite assets.
Generative AI can enable businesses to be more efficient in spending and more effective in connecting with audiences.
What is some campaign work you've worked on in your career that you are most proud of?
HD: I'd say my passion comes first and foremost from solving business challenges. I'm very proud of our team in Hong Kong, with the multitude of personalities, nationalities, strong opinions and immense talent it contains. We focus on using the power of design to create real change for our incredible clients, including the likes of Shangri-La, HSBC, HKEX, China Duty Free, and Sino-Ocean Taikoo Li Chengdu.
Read the full interview in Branding In Asia.