Taikoo Li wins in Art Director's Club New York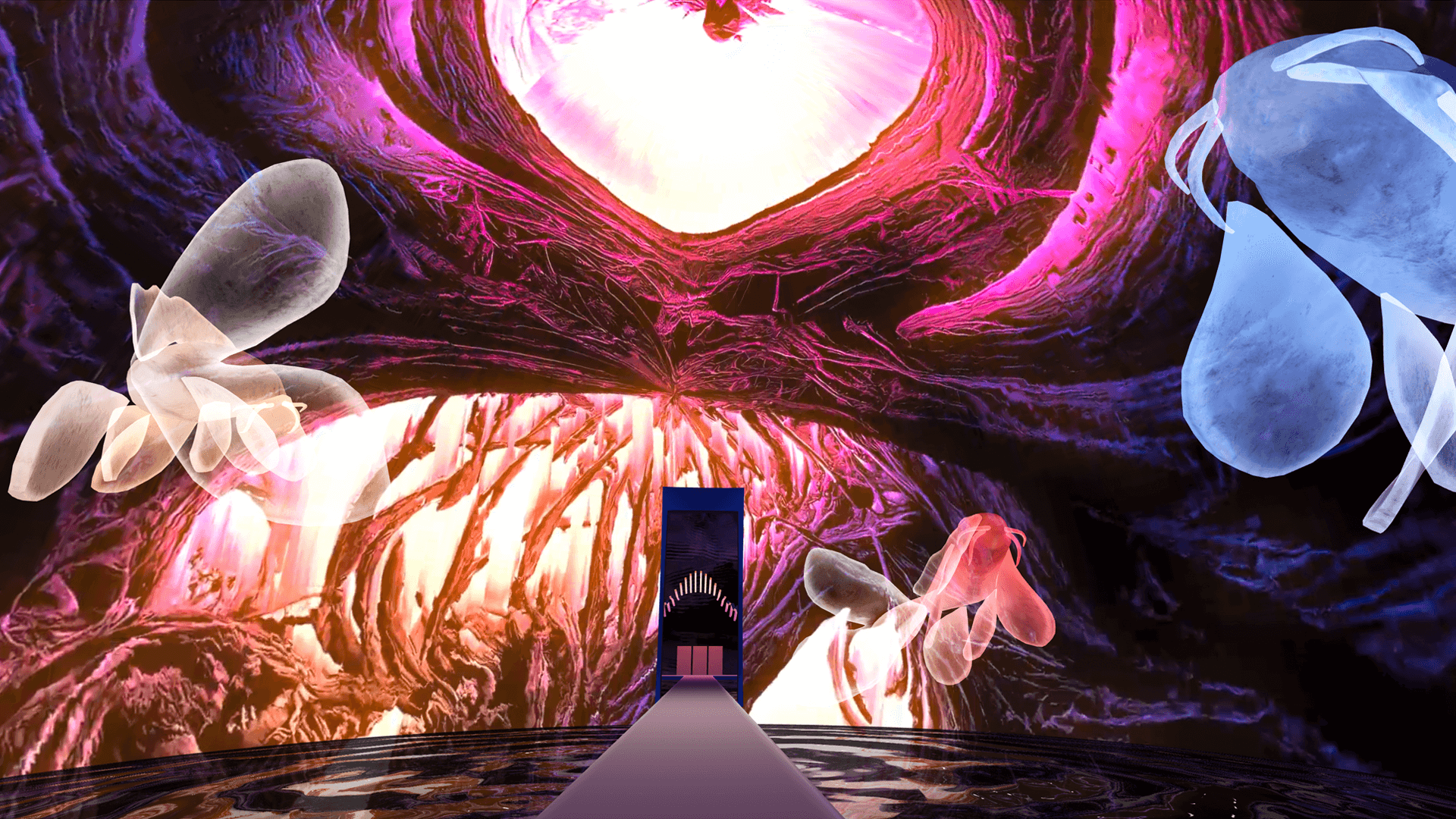 Awards season is upon us and Taikoo Li and our Hong Kong team have taken home two awards at the Art Director's Club New York.
Taikoo Li, The Temple was awarded two Bronze cubes in the Experiential Design and Interactive, Craft in Online categories.
The Temple is an immersive digital arts space, inspired by a 2000-year-old ancient Daci Temple at the heart of the iconic hospitality, entertainment and retail destination in Chengdu, China. A digital sanctuary outside the limits of time and space, created as a spiritual home for the arts and self-expression.
Our work for São Paulo roadside eatery, Frango Assado, and the 2022/23 season campaign for the London Symphony Orchestra, by our London team, were each awarded Merit at this year's awards.
The ADC Annual Awards celebrates excellence in design and craft. This iconic awards show honours the best creative talent and ground-breaking work across many different creative disciplines including advertising, digital media, graphic and publication design, packaging and product design, motion, gaming, experiential and architecture, photography, fashion, design and all points in between.
Well done to our clients and teams for creating some truly outstanding work.
Awards
Bronze Cube
Taikoo Li, The Temple — Experiential Design - Digital Experiences - Virtual Reality/ The Metaverse
Bronze Cube
Taikoo Li, The Temple — Interactive - Craft in Online/ Mobile - Art Direction
Merit
Frango Assado — Brand/ Communication Design - Branding - Logo
Merit
LSO Master Conductor — Motion/ Film Craft - Craft in Motion/ Film - Motion Graphics
Full winners' list here.