Designing a funky chicken-inspired identity for Frango Assado, an iconic roadside restaurant brand in Brazil, bringing joy to an experience that stops traffic, literally.
For over 70 years Frango Assado has been the ultimate roadside respite in Brazil. A favourite place for Sao Paulo's motorists to stop, rest and refuel, both body and car. But times change. How we refuel, or even charge up, our cars today is very different to how it was done 70 years ago. The same can be said for how we refuel ourselves. To inspire a new generation of diners, we designed a new brand with a plucky personality and an entire experience worth putting the brakes on for.
Expertise
Brand Identity

Brand Experience

Communications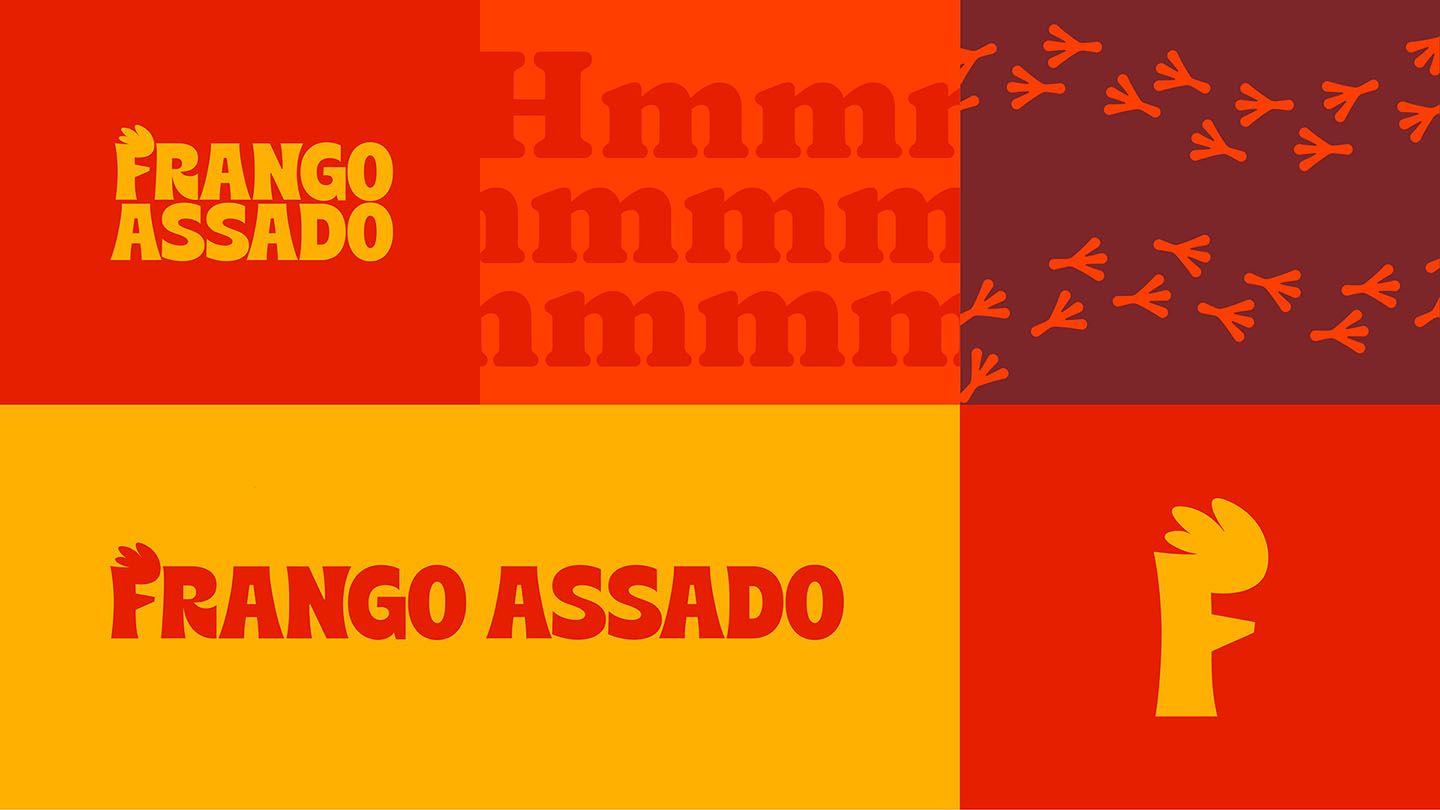 'Frango' is the funky chicken-inspired new identity at the heart of a proudly modern brand, embodying its fun personality through design. The simple, yet expressive nature of 'Frango' is illustrated through a series of joyful animations of a graphic "F" monogram mascot and bold, flat colours to give the brand a stylish vintage feel with a truly modern twist. A brand to stop traffic, literally.
Frango Assado is loved for its quality and delicious chicken, but convenience diners today aren't simply seeking food, they want more. They want the moon... on a drumstick – an entire experience worth putting the brakes on for.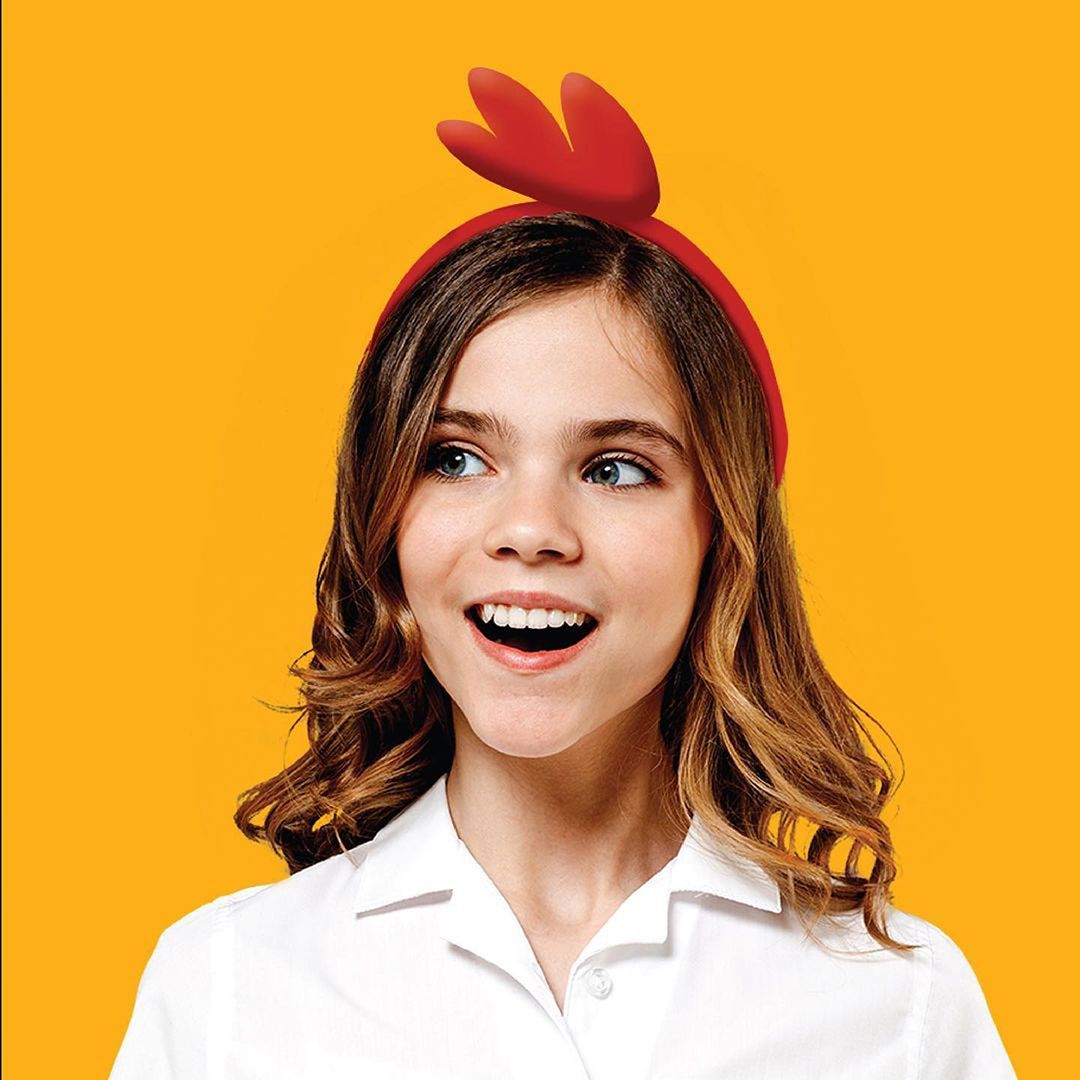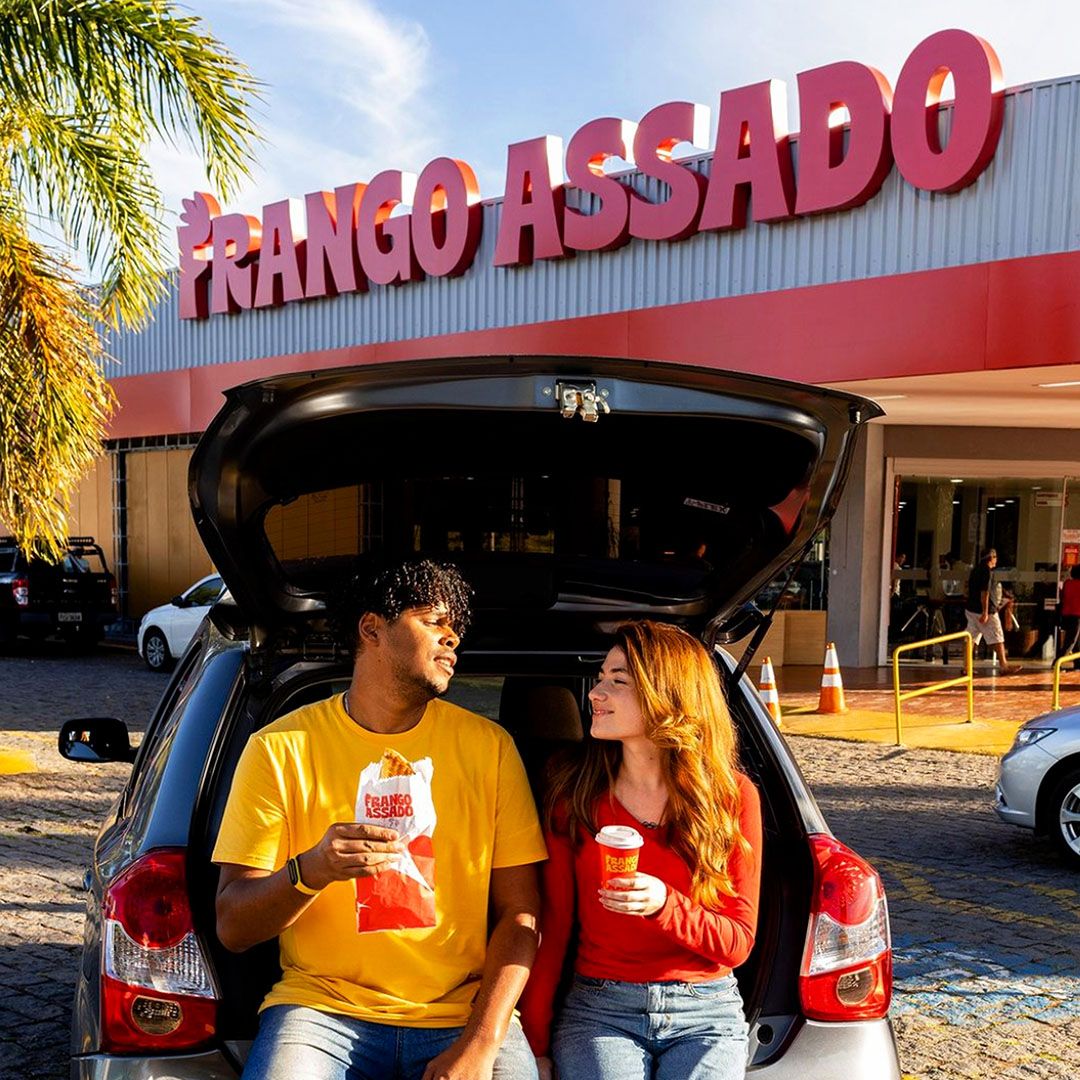 The new identity system, packaging and experience design have been rolled out across Frango Assado's 26 roadside locations across Sao Paulo in Brazil, and to all the brand's on and offline channels. Designed to continue to inspire Brazil's funky chicken connoisseurs for the next 70 years.
Image credit: Frango Assado