Legal & General Corporate & Sustainability Reporting
Designing and developing Legal & General's corporate reporting suite. Demonstrating how its business is shaped around global trends that affect the lives of real people.
Legal & General's purpose is to improve the lives of its customers, build a better society for the long term and create value for shareholders. The Group's suite of reports includes its Annual Report, Social Impact Report and Climate Report, which together offer a holistic view into how its purpose is being delivered in a substantive way.
Expertise
Corporate Reporting

Corporate Communications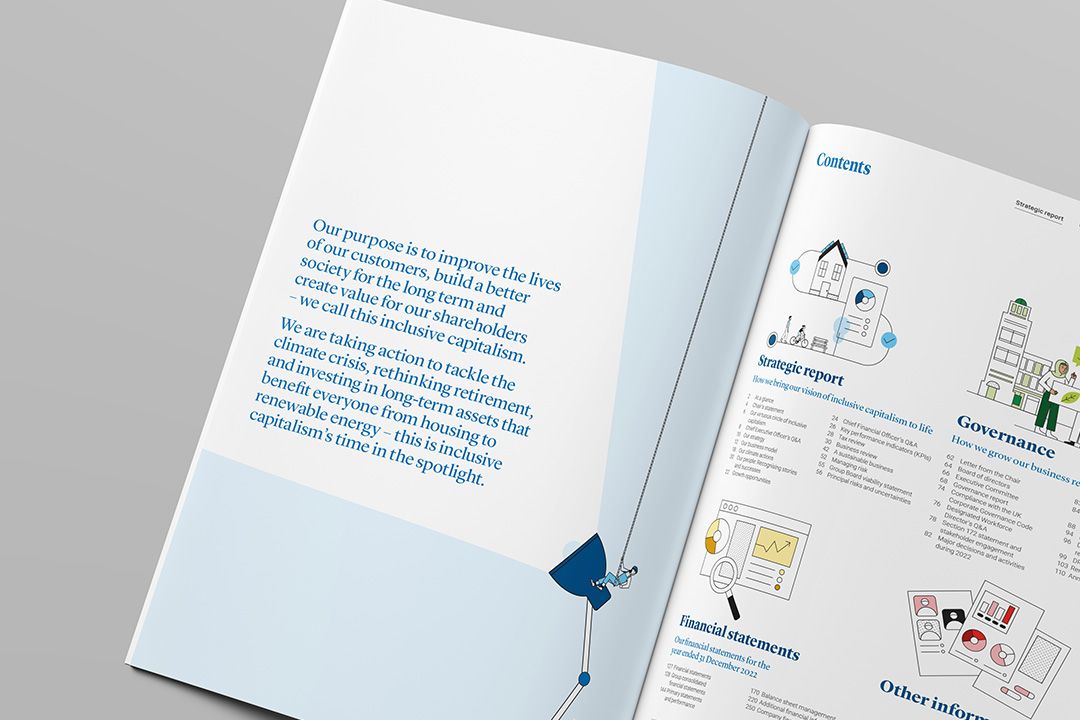 The 2022 Annual Report focused on the unique Legal & General business model based on Inclusive Capitalism, demonstrating how the Group's commercial activities contribute to positive environmental and social outcomes.
The 2022 Climate Report offered insight into how the Group is tackling climate change as part of its sustainability strategy, while the Social Impact Report discloses the Group's progress towards the broader objectives of its sustainability strategy including promoting long-term financial wellbeing and investing in game-changing environmental solutions.
This range of corporate reports illustrate the extent to which our relationship with Legal & General has grown over time. Starting with the annual report and expanding into the supplementary reports, we have also worked with the company to build its corporate website, produce various communications materials and, most recently, evolve its brand.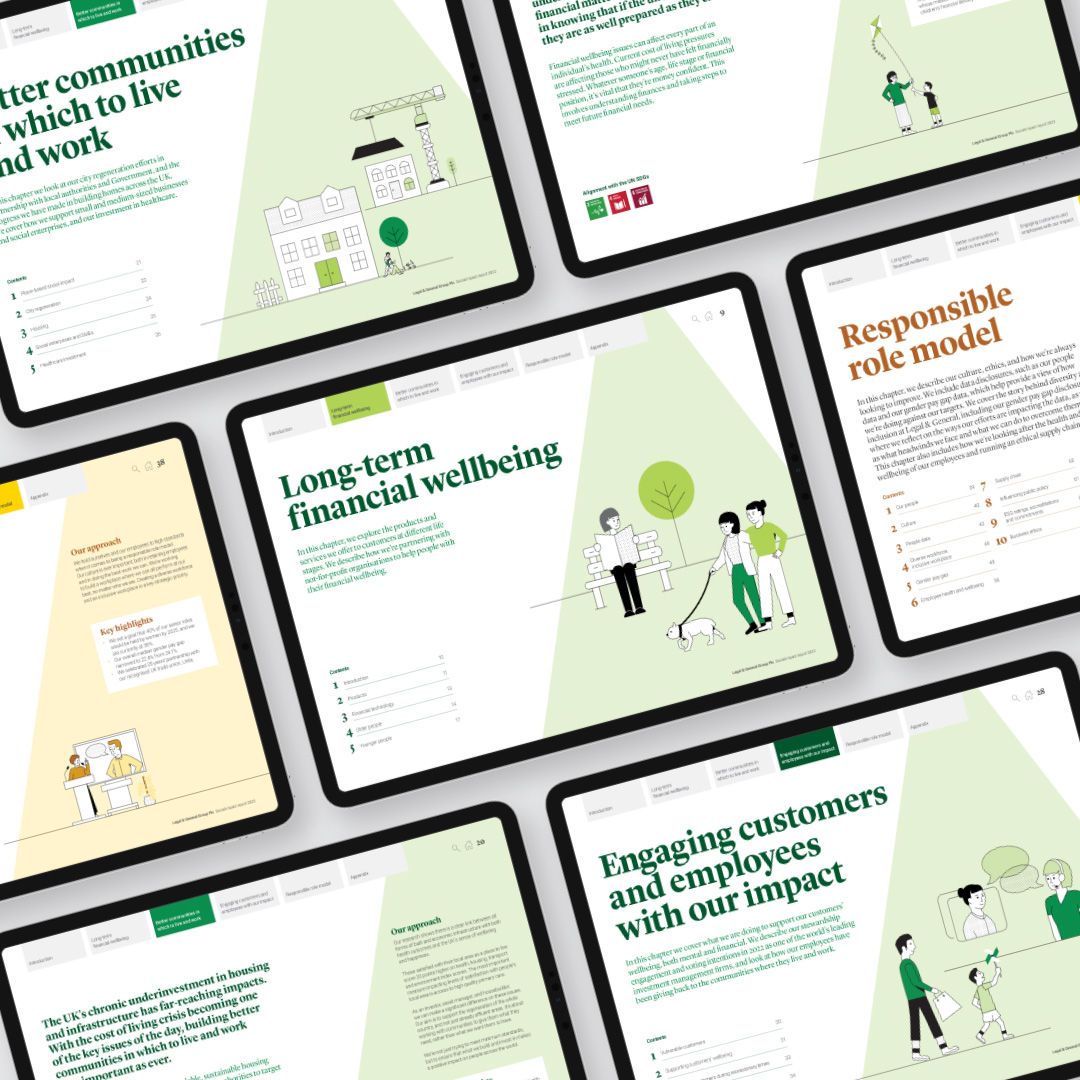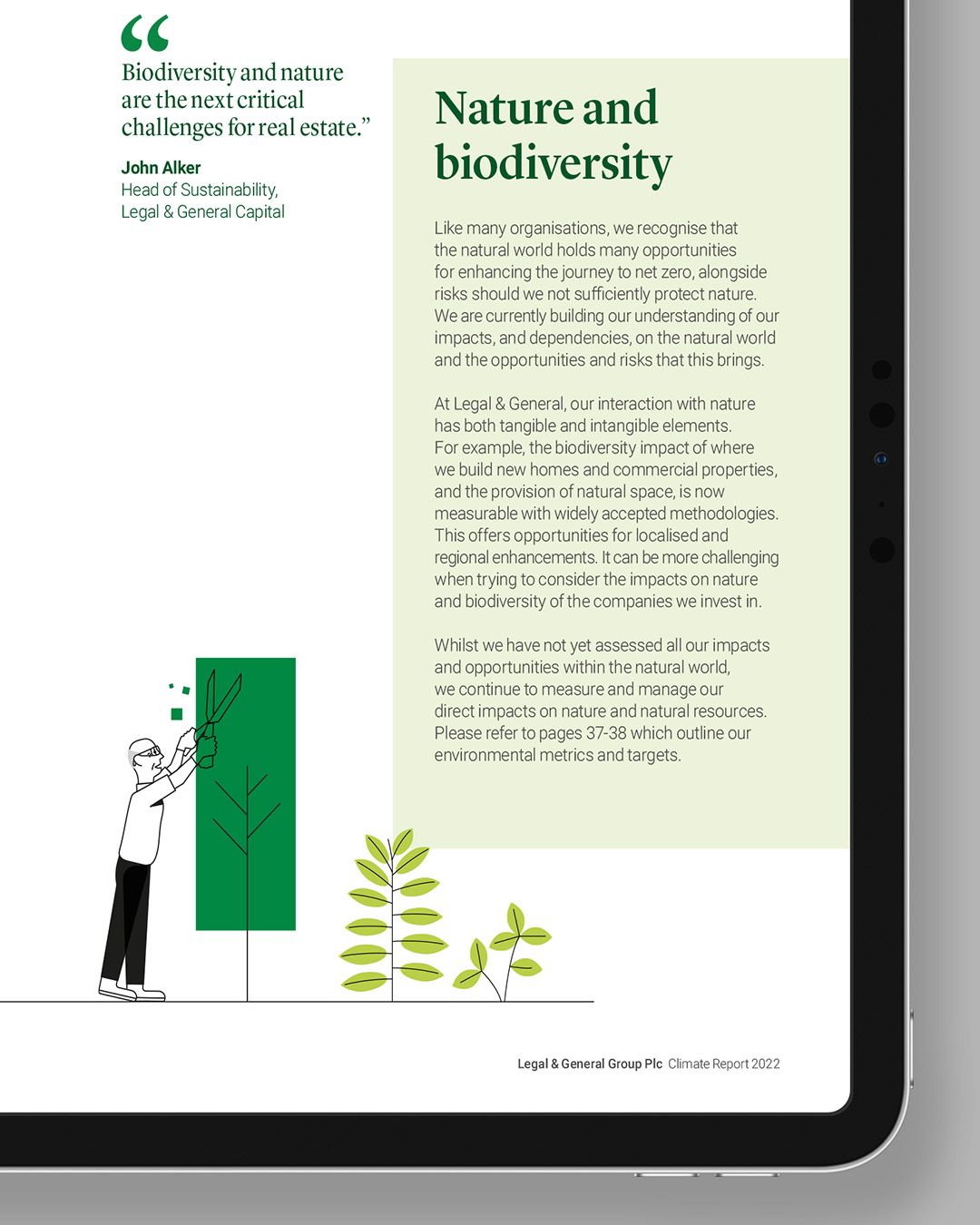 The annual report sits at the heart of Legal & General's integrated approach to communications. As such, we embedded the new brand into the report, and subsequently to its Climate and Social Impact Reports — utilising the new brand values of dynamism and flexibility.
To bring to life how Legal & General's activities are both economically and socially useful to its stakeholders, key areas of focus are showcased in short pieces embedded throughout the suit of reports. Legal & General's social purpose is at the centre of everything it does and this theme permeates throughout all its communications.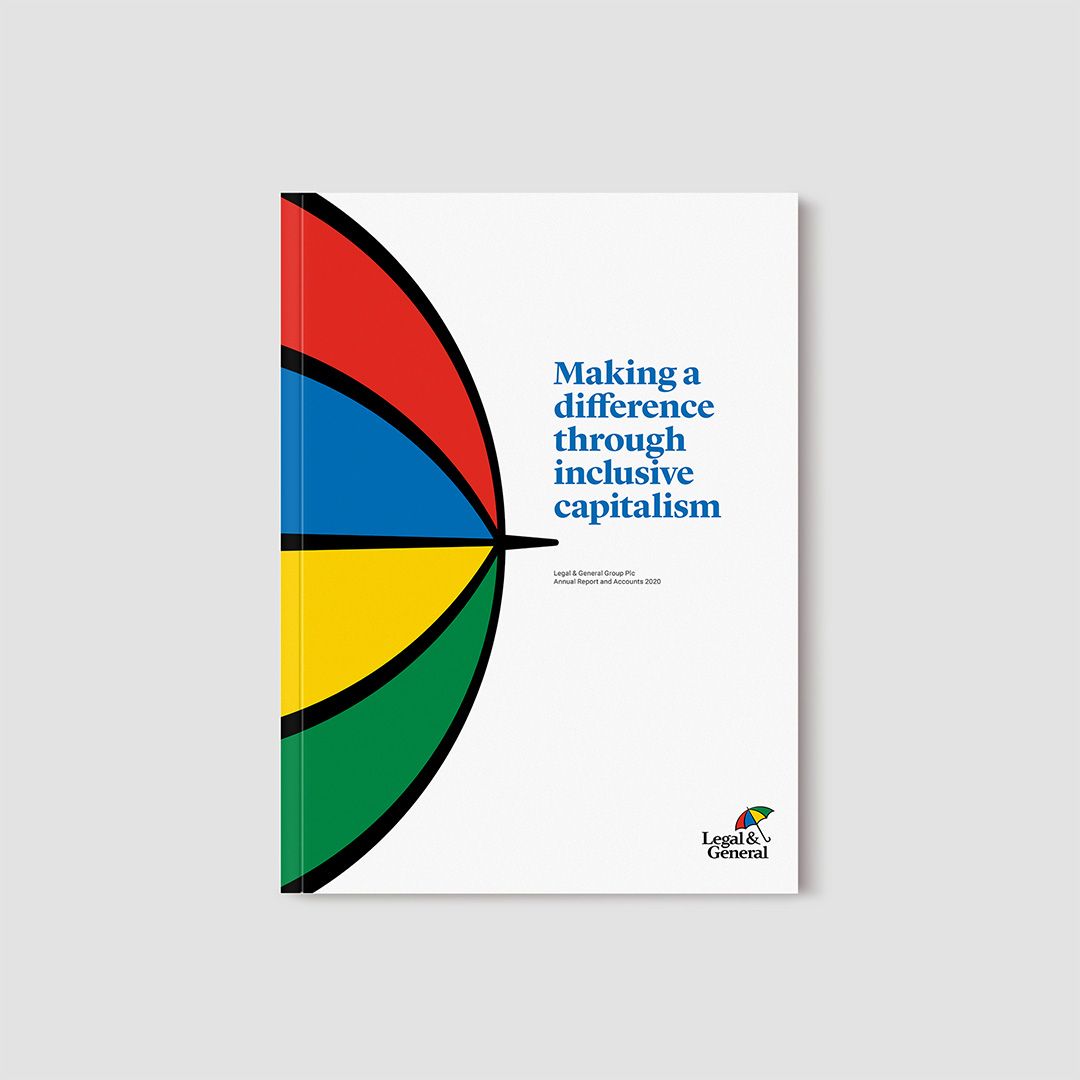 This report demonstrated how Legal & General's social purpose is at its heart. The highest praise was offered for the report's distinctive design that works highly effectively and clearly.
Corporate and Financial Awards judges, 2022