Using the power of sport to change the way the world views disability. We designed a brand to position Move United as a spark of confrontation, conversation and action, and redefine disability across America and beyond.
Move United uses sports to push what's possible so that everyone, regardless of ability, has equal access to sports and recreation in their community. We created a brand that uses the power of sport to create a platform on which we would move to a world where everyone is included. A call to action for athletes, supporters, and society at large to join us in proving what we are all capable of.
Sector
Public Sector & Non-Profit
Expertise
Brand Strategy

Naming

Brand Identity

Communications
To help Move United achieve its aim of redefining disability and breaking down stereotypes across America, we positioned the organisation to be the spark of confrontation, conversation and action.
The visual identity was born from the idea of breaking down the stereotypes, shattering the current narrative and redefining what disability looks like for the future.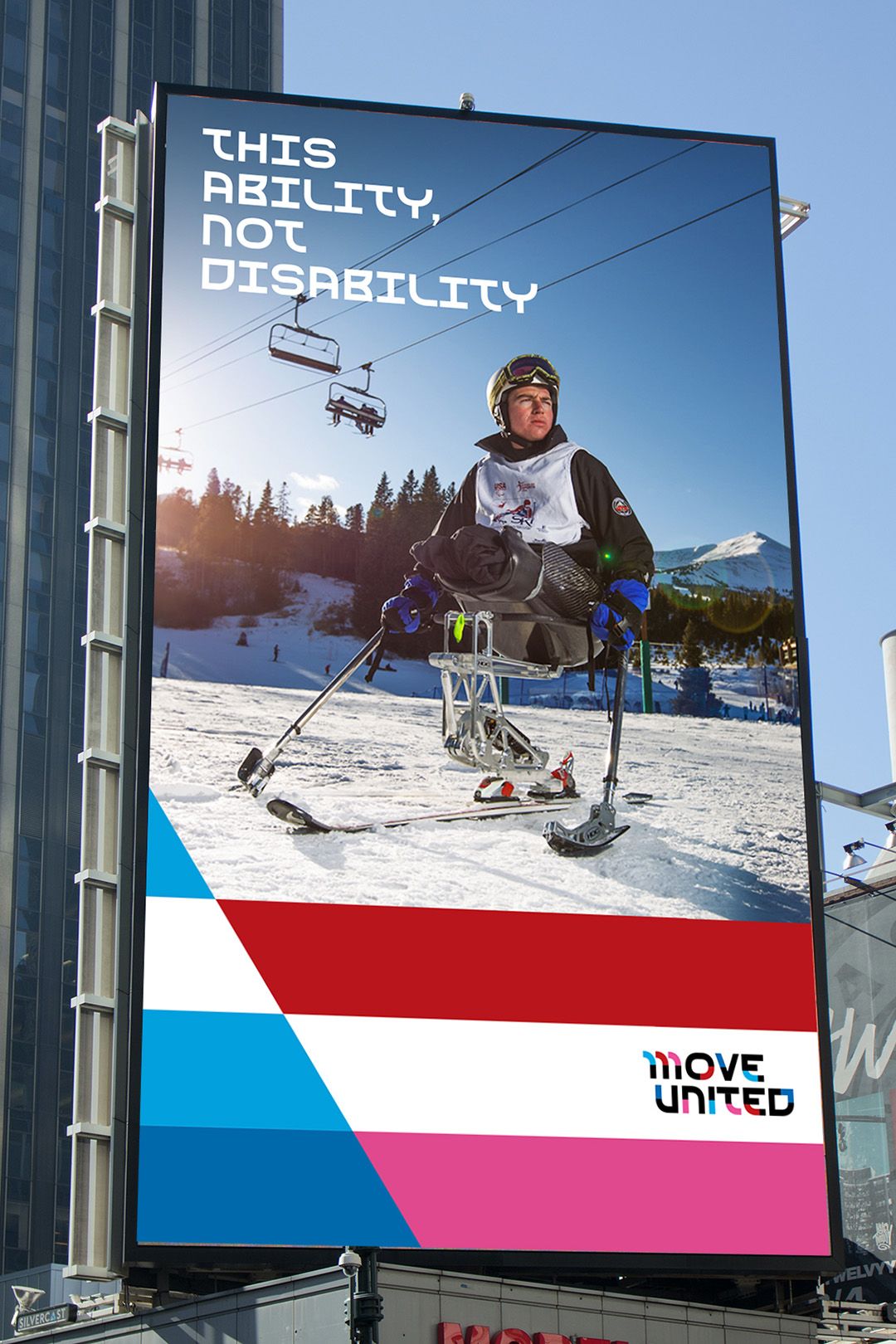 Our vision is to redefine how society views disability and our partnership with Superunion has been really valuable on our journey to achieve this.
Glenn Merry
Executive Director, Move United