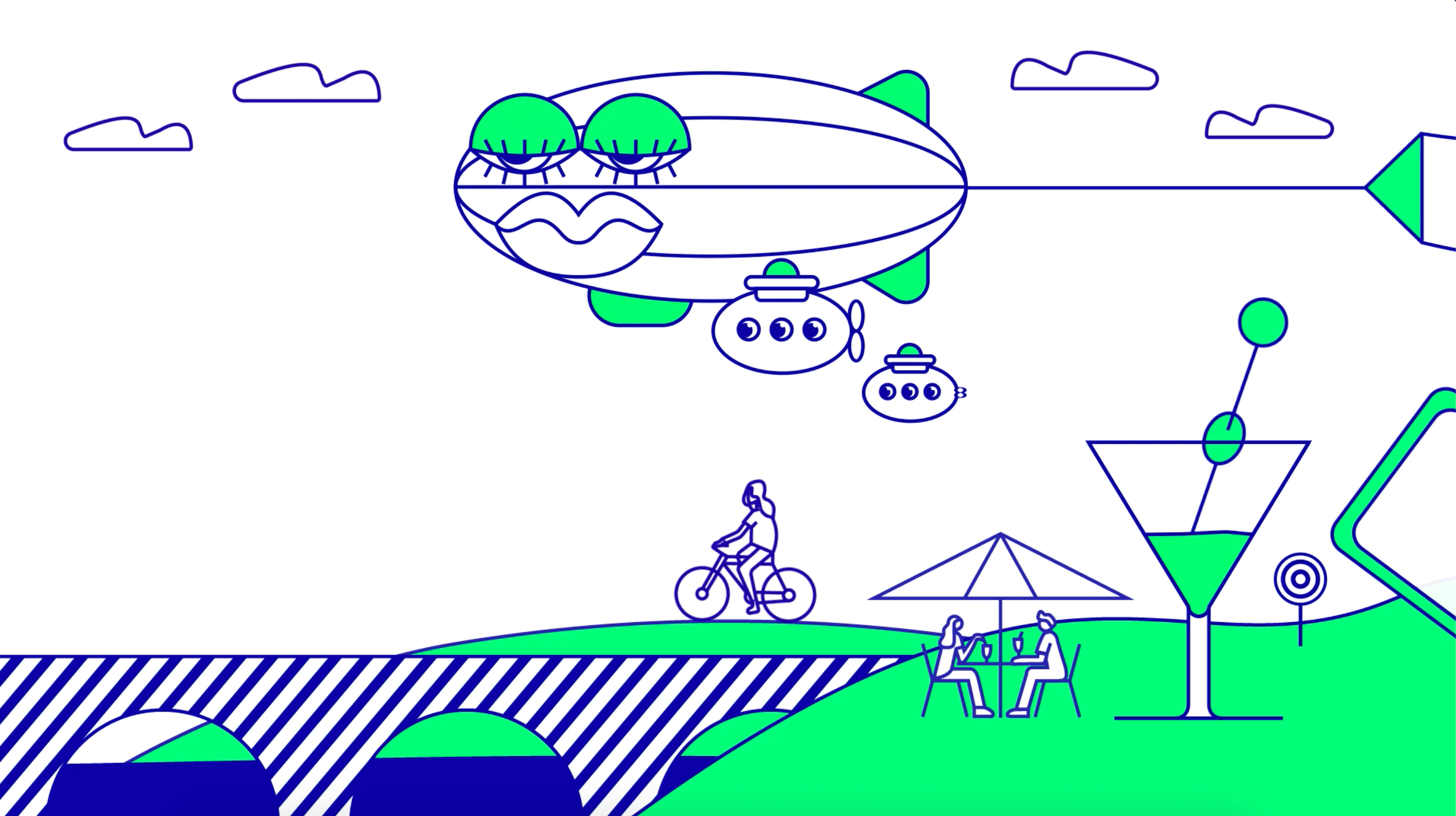 Design Bridge and Partners Germany has created a new brand for CosmosDirekt, Germany's leading online insurer and the direct insurer of Generali Deutschland, part of Generali Group, one of the largest insurance and asset management companies in the world. CosmosDirekt is a pioneer in the insurance market, enabling its customers to self-manage their financial and insurance products, including claims, through a digital platform built for users who want to be in control of their lives. The new digital-first brand is created to inspire a new generation of customers, who value the emotional connection with the brand.
Design Bridge and Partners developed a brand strategy with an idea of "self-determined life", positioning CosmosDirekt as a lifetime partner through all the stages of customers' lives, and created a brand personality and tone of voice that is warm and human, honest and direct.
The dynamic identity in bold blue, green and red, showcases the brand in a modern, experiential way. A progressive, self-determined and digital brand with maximum flexibility to speak to its audiences across digital-first channels.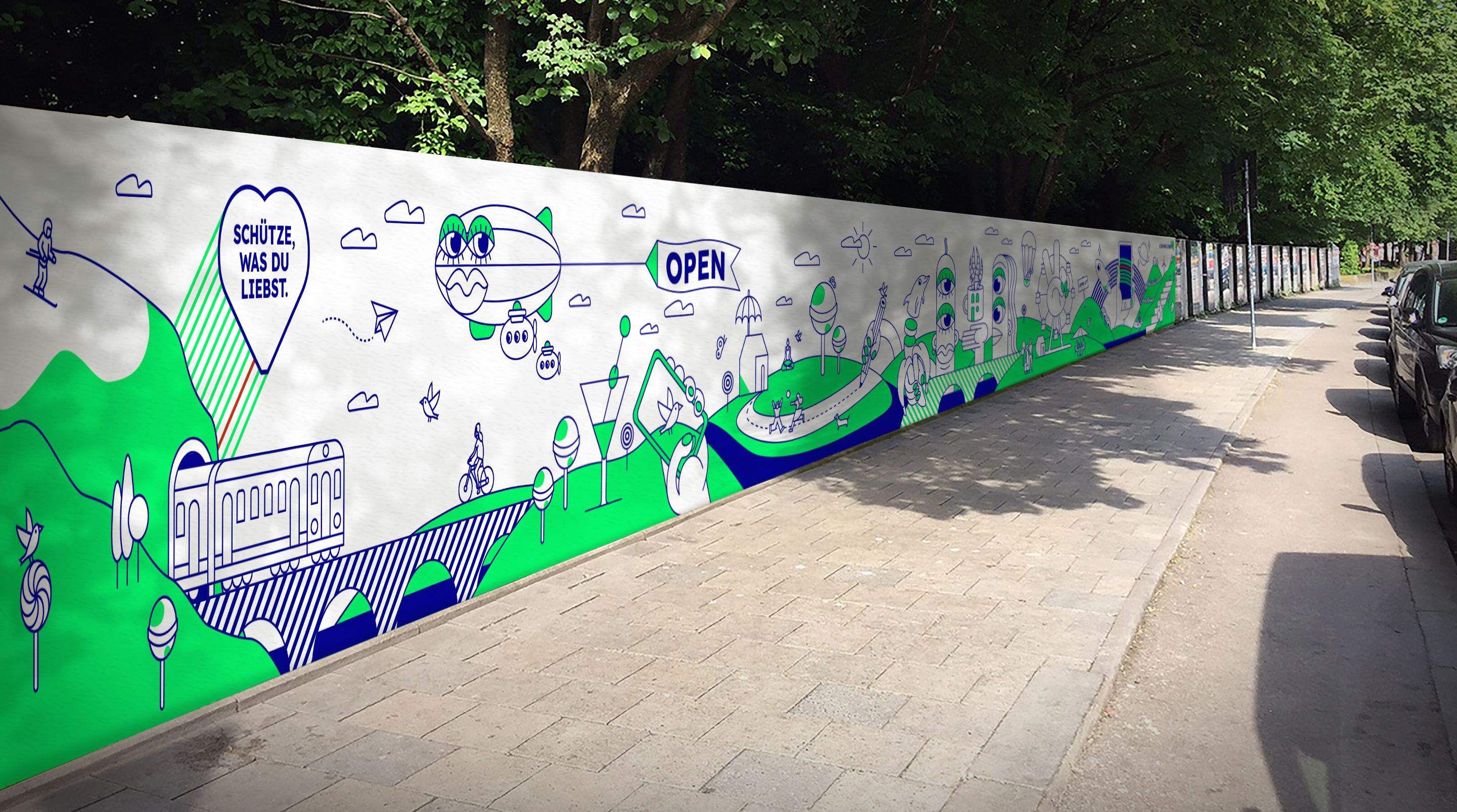 Together with Bonnie Shaver-Troup, Santiago Orozco, Héctor Gómez and Fontbureau type foundry and Google, we further developed the Lexend typeface for CosmosDirekt audiences. Originally designed by Bonnie Shaver-Troup for people with dyslexia, to reduce visual stress and improve reading performance. The typeface is available on Google fonts, and is now the new corporate typeface for CosmosDirekt.
"With the new brand, we are underlining CosmosDirekt's claim to leadership as a digital pioneer in the insurance industry. At the same time, we wanted to make the brand bolder and more modern – a brand for everyone. With Superunion Germany we have found a like-minded partner who brought strategic and creative excellence and brand implementation expertise that made our market launch a success."

— Jeromy Lohmann, Head of Marketing & Sales, CosmosDirekt
"The task of giving CosmosDirekt a new brand has inspired us right from the start. We have an influence on people's quality of life: prosperity, wealth, security, advice, and service serve to improve the chosen "way of life" in the long term. We wanted to create a brand that is flexible, digital, and inclusive, to connect with today's society, customers, and audiences from all across the country. CosmosDirekt is in an exciting stage of change, opening new opportunities for its customers to be in control of their financial lives, and we are delighted to help express its new identity and support on its next stage of growth."

— Philipp Mühlebach, Executive Creative Director, Germany