Crif Dogs wins D&AD Awards 2022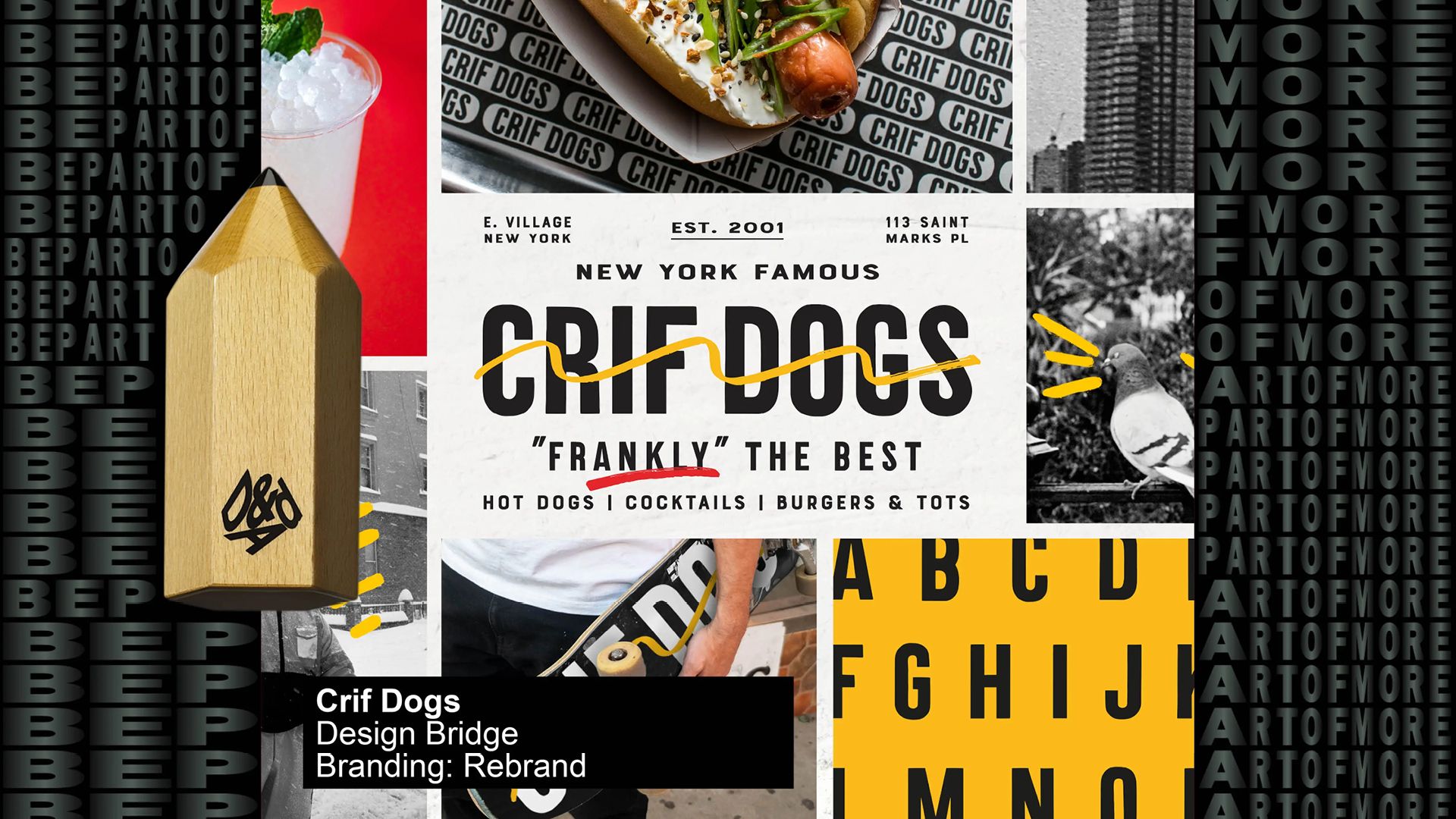 Congratulations to Crif Dogs and our New York team, winners of a D&AD Pencil for Branding: Redesign and a shortlist in the Branding: Motion category at this year's D&AD Awards 2022.
The new visual identity is a mixture of evocative street photography, iconic faces and places, capturing the brand's irreverent nature. Taking inspiration from NYC signage, from hotdog carts to bodegas throughout the Lower East Side, the logo marks remain true to Crif's playful roots through the mustard yellow and ketchup red doodling but with a contemporary edge fit for a more grown-up audience.
Our work with Fortnum & Mason Jubilee was also shortlisted in the Packaging Design: Limited Edition category. Our London Studio recreated the Imperial State Crown intricately detailed with illustrations bringing together little-known facts and stories of Queen Elizabeth II…
A big congratulations to our clients and teams. You can read more about this year's awards here.