Design Bridge and Partners creates visual dreamscape for China Duty Free Haikou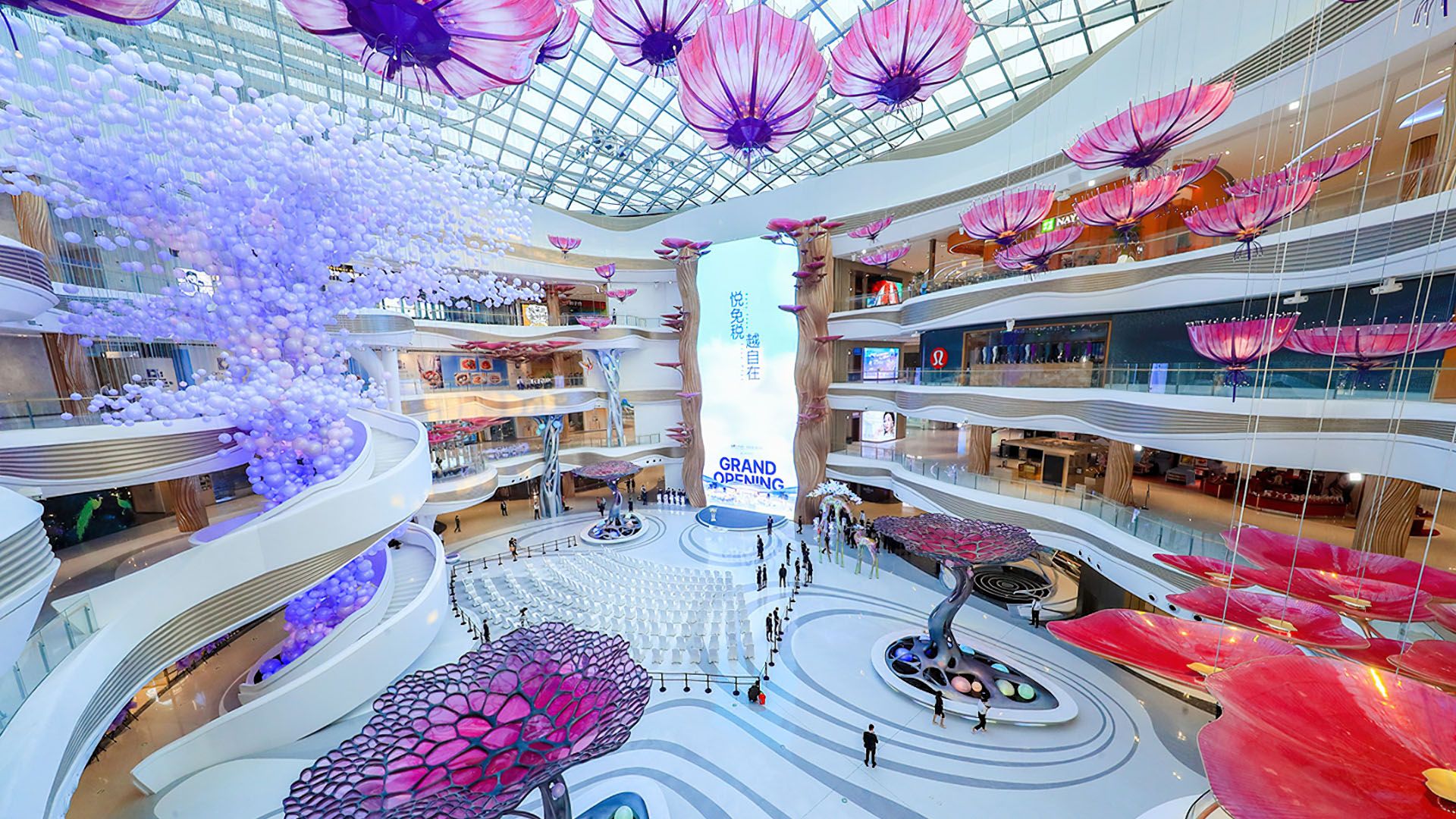 China Duty Free International (cdf), the largest luxury goods operator in China, unveils the visual identity for the retail destination in Haikou, created by WPP creative agency Design Bridge and Partners. The refreshed brand design presents a "one stop duty-free leisure destination" that continues to build upon the brand's distinctive dreamlike presence.
Situated on the west coast of Haikou City in Hainan, cdf Haikou International Duty Free Shopping Complex spans 280,000sqm comprised of world famous luxury brands, delighting consumers with tax free shopping and dining experiences and unparalleled online/offline luxury membership services.
The key visuals behind cdf Haikou's grand opening, was inspired by Peter Pan's Neverland, merging seamlessly with the duty-free retail spaces that highlights the natural and marine surroundings of Haikou and focusing on a content-driven retail experience, telling the story through an immersive and interactive visual design. Design Bridge and Partners developed the brand concept based on the insight that Chinese consumers now expect more from the shopping experience than simply browsing. They desire a complex experience that inspires and delights, leading to the core idea of the "Ultimate Dream Island".
Following the launch of 'Surreal Island' for China Duty Free's destination in Macau, inspired by surrealist art, the cdf Haikou retail shopping experience is designed to mimic a living island floating between heaven and the ocean, connecting the present and the future, reality and imagination. From the depths of the ocean, up to the clouds, customers can explore the "Ultimate Dream Island" and escape to another fantastical world.
This immersive, virtual world was designed to be able to change to generate unique scenes that integrate with brand stories, creating endless journeys and stories.
"This project is a perfect example of revolutionary design and how our teams create experiences based on consumer insight and brand ethos. Design becomes the heart of the story with the power and ability to connect touchpoints. We are now working closely together with China Duty Free on a few projects, including the rebranding of CDF group and the membership branding, which will continuously enhance our long-term partnership."

— Nikki Lin, Managing Director, Design Bridge and Partners China