Design Bridge and Partners Madrid launches YOY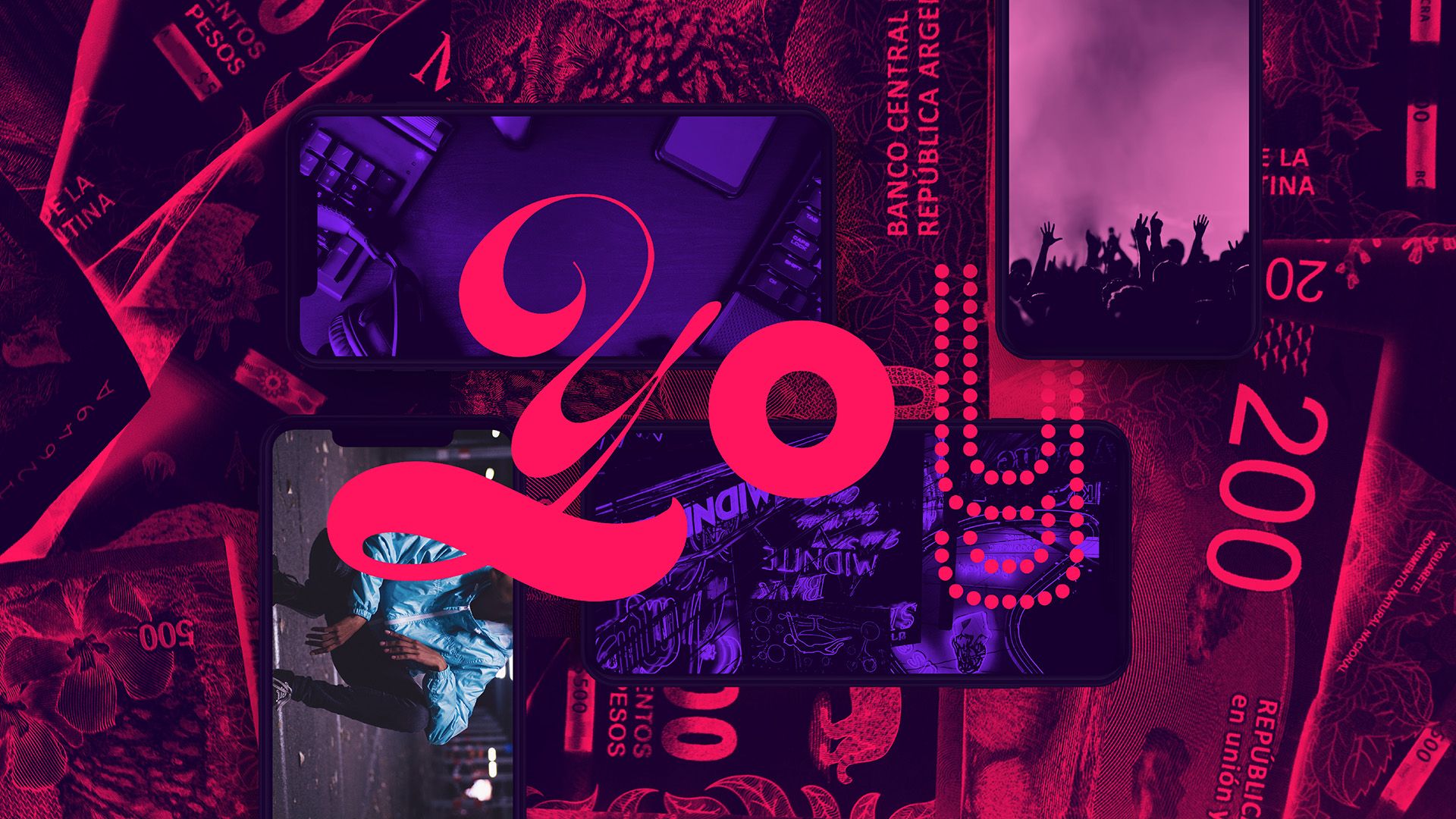 Design Bridge and Partners has partnered with the ICBC Argentina banking group to launch YOY, its first mobile banking service aimed for Gen Z customers.
YOY offers its customers a saving account and a virtual debit card, as well as providing offers, discounts and exclusive content to discover entertainment, travel, food, fashion, and fitness experiences, as well as exclusive technology, gaming and retail offers.
Design Bridge and Partners Madrid worked with ICBC Argentina to create a brand strategy and identity to inspire a young generation and to resonate with what's important to them in their everyday lives. Unlike traditional banks, YOY positions itself not as a bank, but as a lifestyle platform that allows its Gen Z users to make the most out of their money. A mobile banking app that doesn't just talk about money, but about how to spend it.
The brand concept is inspired by the vibrant culture scene of Argentinian street music, or Argentinian Trap, a freestyle rap culture originating in North America and has exploded in recent years in Latin America. Produced and performed by young urban music artists with millions of followers, daring and disruptive, and not afraid to express themselves in their music, encouraging and influencing their fans to do the same.
The visual identity is bold, gritty and unapologetic, with a creative mashup of different illustration and imagery styles that doesn't conform to one specific aesthetic. The variable logo plays with different fonts and expressions to reflect the brand's bold attitude. It constantly changes to show there's something for everyone with the variety of offers and experiences available on the app, empowering its young customers to leave their own mark.
The vibrant colour palette of red, purple, blue and yellow is intense and luxurious, combined with lifestyle photography with a bold attitude to further showcase the diversity of lifestyles of YOY users, who have the freedom of self-expression and an opportunity to mark and follow their own path.
"We wanted to create a new banking app that was different from the others, and a new name which would present itself in a digital environment focused on lifestyle, rather than a typical financial platform, all under an attractive design and a language that appeals to Gen Z. In other words, a mobile application that does not talk about money, but about how to spend it, with YOY as the articulator of these two works - lifestyle and banking. Design Bridge and Partners has been an indispensable partner from the very beginning."

— Stella Laurenti, Communication & Media Manager, ICBC Argentina
"We're very proud to partner with the YOY team to create a revolutionary digital banking brand. Born out of contemporary Argentinian culture and designed to inspire a new generation of digital natives."

— Áurea Galindo, Executive Client Director, Madrid