Grand Prix winners at DBA Design Effectiveness Awards 2020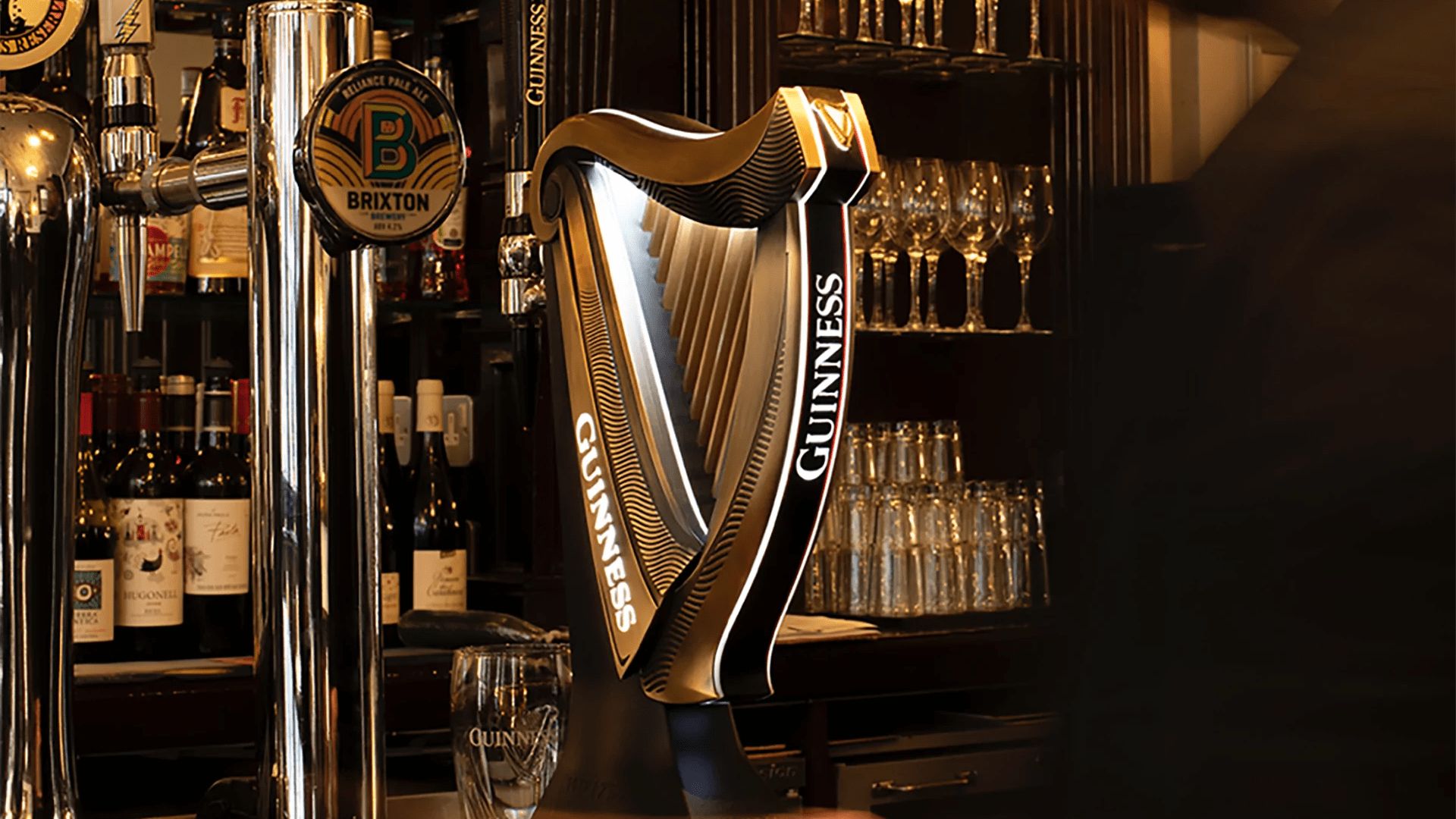 DBA Design Effectiveness Awards is a celebration of design that demonstrates a measurable and tangible impact on clients' business.
The DBA maintains an agency leaderboard based on cumulative points for awards won over the past three years. This year we have added a Bronze, Gold and Grand Prix award to our tally and, joining the 5 Silver awards from 2019 (Cadbury Heroes Advent Calendar, Gordon's Gin, Kenco, L'OR and Smirnoff Red, White & Berry) plus a Silver for Lipton Matcha Green Tea and Bronze for Tena Men in 2018, this means that we are now top of the DBA's leaderboard and proud to be acknowledged as the most effective design agency.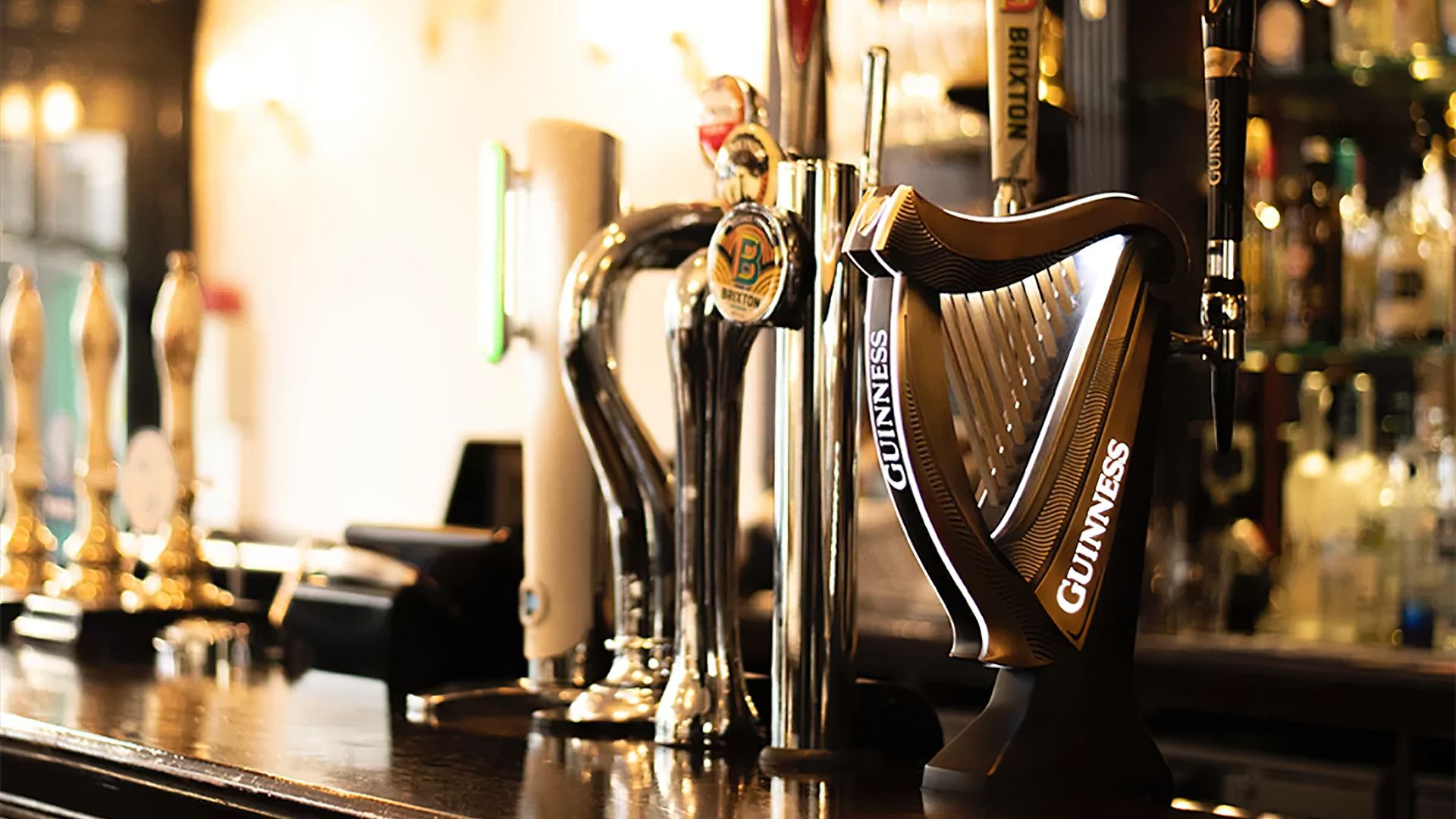 This year our Guinness Harp countermount fount, a collaboration between our London Studio and Diageo plus the brilliant people at Bompass & Parr and Dolmen, not only received a coveted Gold award, it was also named the Grand Prix winner this year.
We are long-term collaborators with Guinness, and this brief was all about bringing the world of Guinness to life (and with prominence) at the bar; encouraging bar and pub owners to install the new fount as well as attracting drinkers to order a draught Guinness at the moment of choice. Importantly, the design solution needed to fit existing structural mechanisms without an increase in production costs.
Working together across different stages of the project – from the initial concept and design development, to industrial and technical design for manufacture – we jointly created the 'Hero Harp'. 10% cheaper to manufacture than its predecessor, this new fount is unmistakably Guinness, and it delivers maximum impact and visibility on the bar top.
In 20 months over 45,000 units were ordered around the world, dramatically exceeding the 30-month target of 13,000. Almost 23,000 of these were installed in British bars and pubs and of these, over 4,800 of the outlets had previously intended to move Guinness onto the less impactful shared T-bar. There are plenty more insights to dig into on this hugely successful design collaboration, so if you'd like to read the full Design Effectiveness Awards document, you will find it here.
"We are unbelievably happy for our team, but also for Diageo, a client that has consistently valued and invested in design over the years. In this rapidly changing world, results like this justify the approach of investing in design that weaves a golden thread of meaning through all touchpoints – from identity and packaging to online and consumer experience – and demonstrates design's vital role in creating competitive advantage and delivering commercial success for brands and businesses."

— Tim Perkins, Chief Client Officer
Our Amsterdam Studio's partnership with beloved local fresh dough brand Danerolles is another DBA Design Effectiveness success story this year, picking up a Bronze award.
Danerolles was a brand in decline. Launched in 2017, our revamped identity uses bold design and colour to dial up brand equities and increase on-shelf impact, which very quickly shifted consumer and retailer perception.
The results speak for themselves: strong year-on-year growth and an all-time high in brand awareness. This newfound confidence in the Danerolles brand also opened up significant opportunities to distribute and sell more products in more stores, and in more countries. You can find out more about this award-winning project on the DBA Design Effectiveness website here.