International Women's Day 2023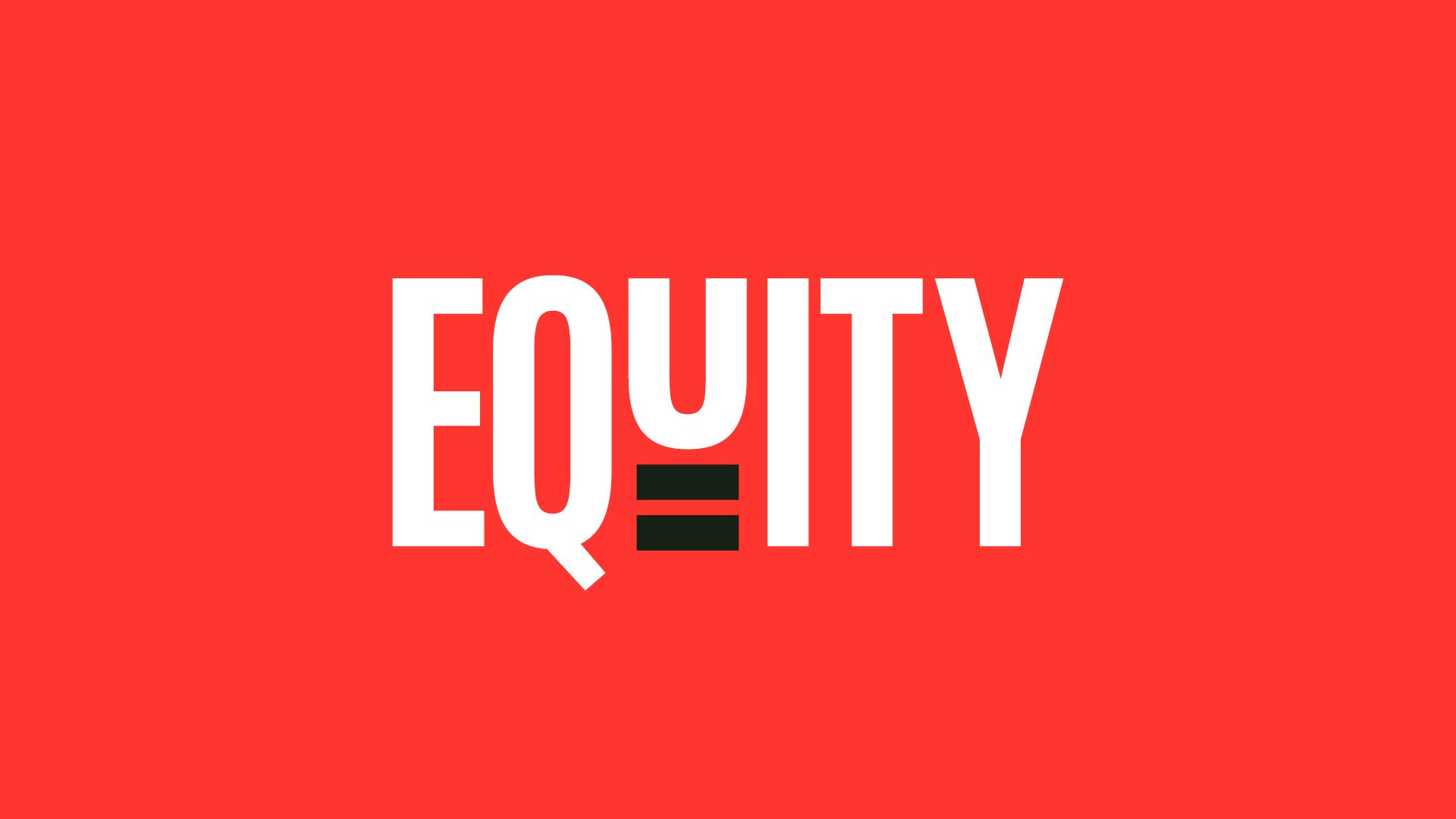 "Imagine a gender equal world. A world free of bias, stereotypes, and discrimination. A world that's diverse, equitable, and inclusive. A world where difference is valued and celebrated. Together we can forge women's equality. Collectively we can all #EmbraceEquity."
Every year on International Women's Day, the world comes together to celebrate women's achievement, raise awareness about discrimination, and take action to drive gender parity. And the aim of this year's theme, #EmbraceEquity is to encourage conversation around Why equal opportunities aren't enough. People start from different places, so true inclusion and belonging require equitable action.
Equity, not to be confused with Equality, recognises that everyone is different, and strives to "level the playing field" so that we all have access to the tools we need to succeed.
On Wednesday 8th March, we hosted a series of talks across our network. In Asia, we celebrated the opportunities that digital platforms are opening. Our Digital Creative Director, Jessica Tan, and Grace Astari, Creative Lead, Global Innovation at Diageo, led the discussion that explored how technology is shifting equities across access, impact, and ownership.
Over coffee and croissants, Grace and Jessica provoked new thinking about how transformational tech trends continue to shape our equity conversations, anticipating that these shifts will drive an equal playing field for ideas and experiences. They are passionate in their views that technology and the brands that ethically embrace it can have a critical role in breaking down traditional gender and unconscious bias barriers.
Grace generously shared her thoughts on the evolving role of being a brand partner to a company like Diageo. "The future of a client relationship is a partnership. Taking ownership of a brand's future. You are at the cutting edge of living creativity," she said.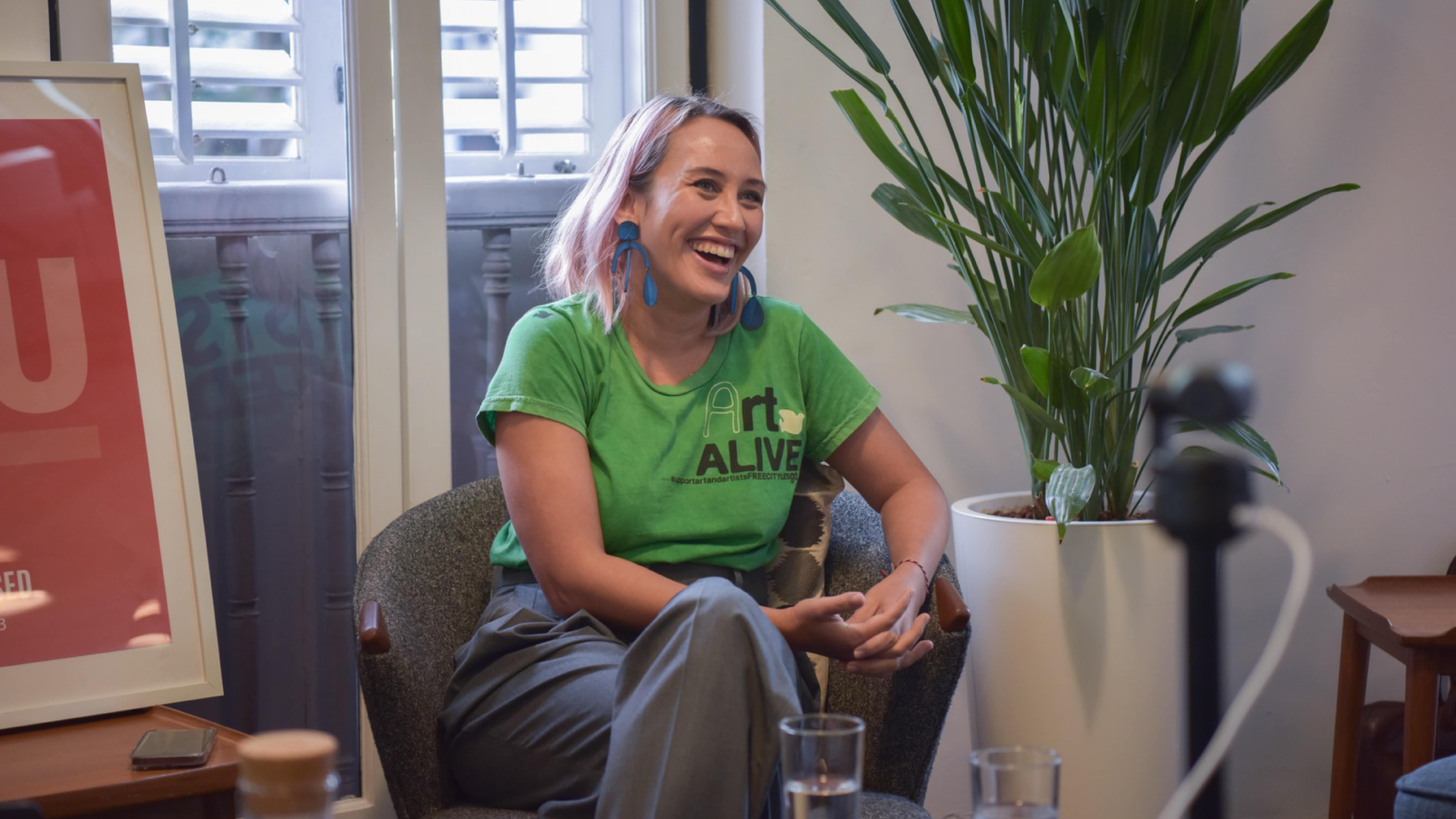 In London, our panel explored the rise of AI and the biases baked into the data. Vicky Yang, Digital Art Director, Emma Follett, Chief Creative Officer, and Marta Swannie, Creative Partner, led an interactive discussion facilitated by Anna Hamill, Head of Strategy, to explore some of our own personal experiences with AI and generative platforms, and the biases we've encountered, despite the fact that AI doesn't hold any personal beliefs or human emotions.
Despite all the hype over generative platforms, it's important to realise that they are not the finished article. It's important to look at the data sets that feed AI and these platforms in order to tackle the biases that exists.
And we even had a go at creating some of our own generative images...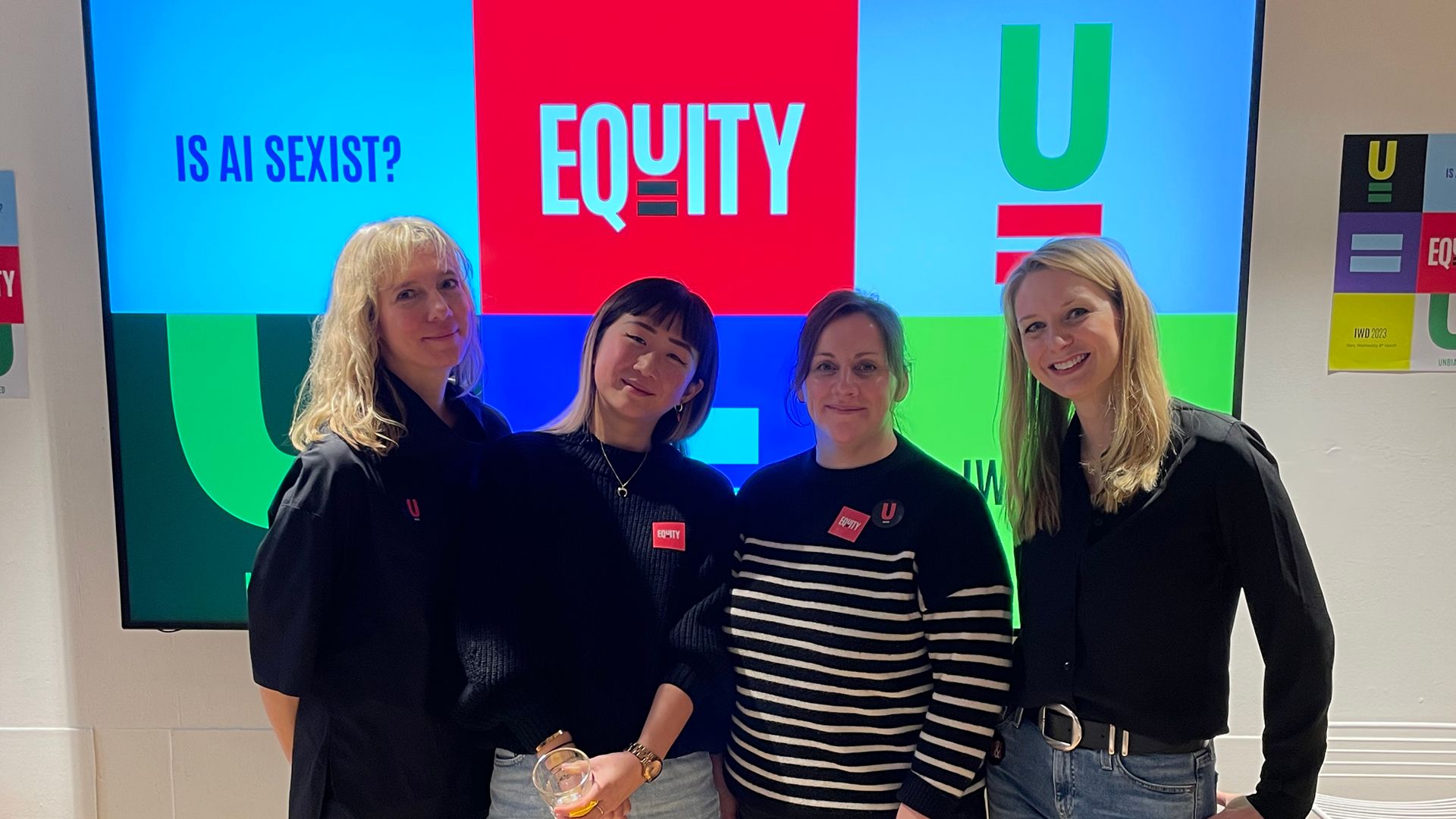 When the pandemic hit, equity was set back. But technology can be one of the most powerful tools for progress, opening a new world of possibilities. But when it comes to designing the future of tech, and who we design it with, we must ensure that we represent, include, and consider everyone.
Design plays a crucial role in creating a world that equitable. Design is about creating solutions that meet the needs of users, and this requires a deep understanding of the diversity of human experience, considering factors such as the diversity of user demographics, cultural norms and values, and historical inequalities and power dynamics. By solving problems with equity in mind, we can develop solutions that work better for everyone.