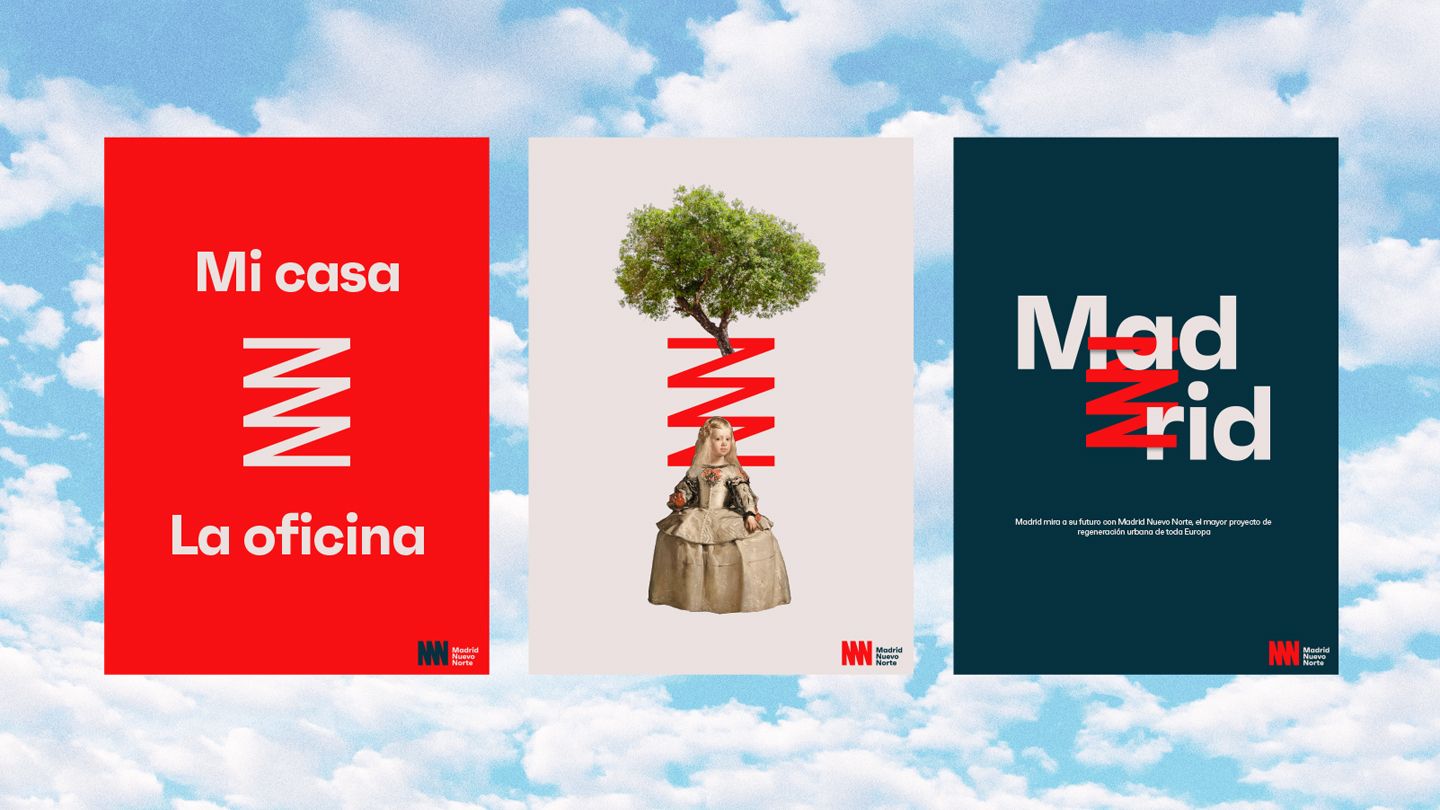 Design Bridge and Partners Madrid has developed a new brand for Madrid Nuevo Norte, the urban transformation project in the Spanish capital, and one of the largest urban regeneration projects in Europe to date.
It is set to transform the large area surrounding the city's northern Chamartín railway station into one of the largest urban renewal and placemaking initiatives in Spain – with a total area spanning 230 hectares. The ambitious project will recast the disused land surrounding the railway tracks into a thriving sustainable residential and business destination, supported by an integrated public transport hub. It will bridge the urban divide between Madrid's north and the centre of the capital, with new living and working spaces, retail, and green areas to create the sustainable environment for living, working, and enjoying life in Madrid.
Design Bridge and Partners Madrid created a strategy and identity for the brand to mark the milestone of its development and to tell the story of Madrid Nuevo Norte to the world. The new brand represents an urban-planning milestone of the project and a turning point for the city that will have an impact on the daily lives of Madrid's millions of citizens, on Spain and the rest of the world.
Design Bridge and Partners' Madrid team created a brand as a symbol of union, a union of people from all corners of Madrid, that come together to define its future. A symbol to inspire Spain, its European neighbours, and the rest of the world, created to attract talent and investment to the Spanish capital.
The visual identity is a play on the union of the letters M, N, N, of 'Madrid Nuevo Norte', and represents the union of Madrid's neighbourhoods, that were historically separated by the railway tracks, now integrated into the park. Designed in red and blue, the colours of the city, it is a symbol of the coming together of ideas, cultures and people, a symbol of a union for all.
"It is time to look into the future with determination and optimism, and to work on a brand that meets our ambition."

— Ivana Alvarez, Director of Marketing and Corporate Projects, Distrito Castellana Norte
"This project will change the city of Madrid; and contributing to its success is an unparalleled challenge."

— Pilar Domingo, Managing Director, Design Bridge and Partners Madrid