Nanyang Academy of Fine Arts leads with courage to create brand mantra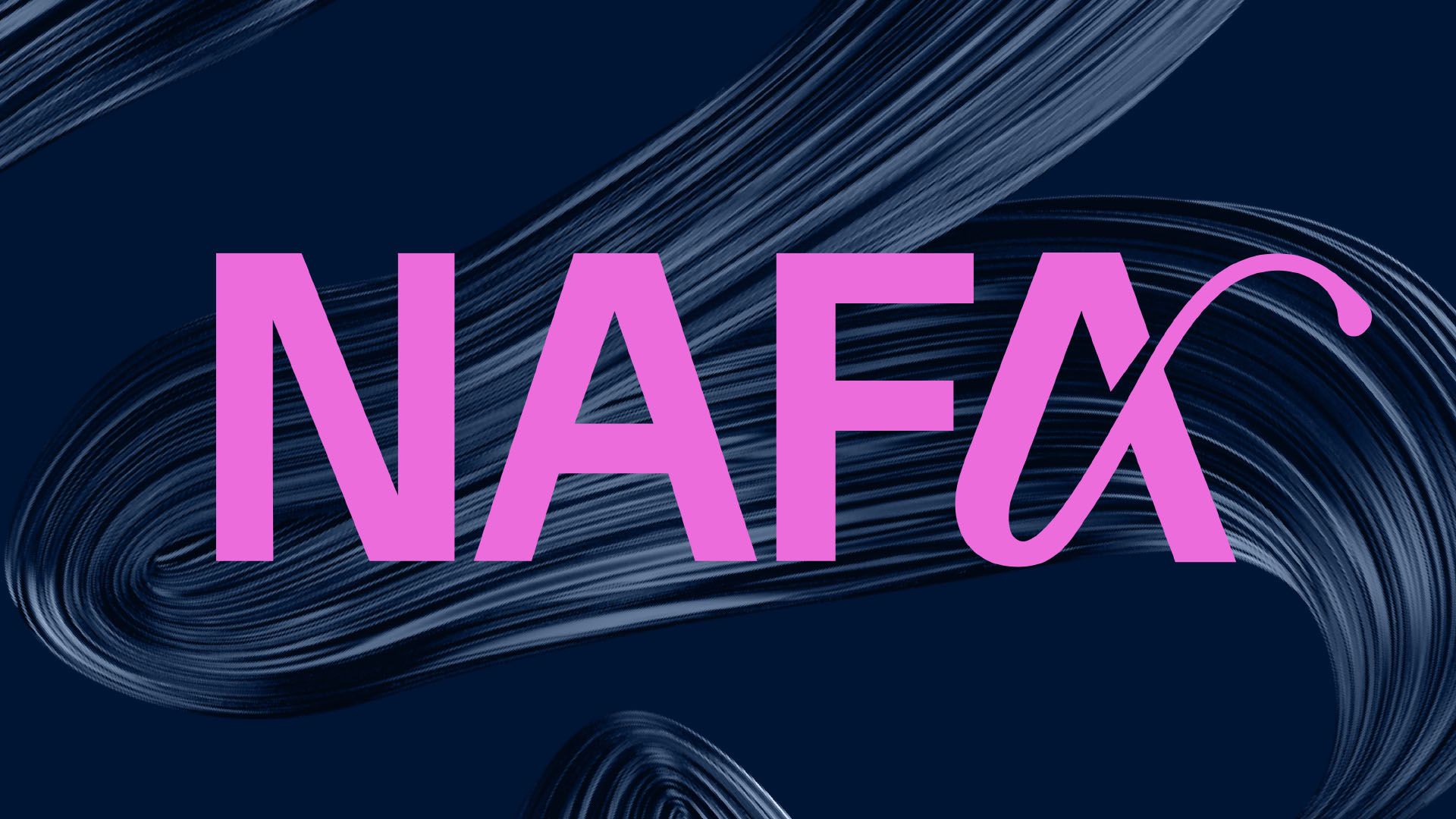 Singapore's pioneer arts institution, Nanyang Academy of Fine Arts (NAFA), launched its refreshed brand identity, earmarking 85 years since its inception in 1938. Underscoring the academy's commitment to redefining the role of art and design in society, the rejuvenated brand celebrates its storied heritage while setting course to bring NAFA into a new era of growth as a founding member of the University of the Arts Singapore (UAS), showcasing its values and qualities to nurture the next generation of creative changemakers to be inspired and empowered to forge a bold new future.
The brand refresh is championed by a new logo, a customised set of brand colours, as well as a brand manifesto. Helmed by a video themed "Courage to Create", NAFA throws down the gauntlet to all arts aspirants to embrace their uniqueness, to be fearless and resolute in charting their own paths. The statement-making video depicts the academy's diversity in art forms and representation, while guiding students to discover their colossal potentials, as symbolised by a giant making its mark across cities in the region.
A multitude of art disciplines are represented and performed by NAFA students in the video, including Fine Art (performative), Design, Theatre, Dance, Fashion, Music, and Arts Management. As the giant makes its impression on different Southeast Asian skylines, iconic Southeast Asian art pieces such as Chinese ink painting 16 Cantonment Road by Hong Sek Chern, woodblock print Reclining Beauties by Tay Chee Toh, and oil painting NAFA at St. Thomas Walk by NAFA Founding Principal Lim Hak Tai are also imprinted on the cityscapes. The various cities are paralleled by the multinational cast from countries such as Singapore, Malaysia, Indonesia, Thailand, and the Philippines.
More than an arts institution, NAFA remains a cornerstone of Southeast Asian identity, tracing its roots to the early years of Singapore's founding. NAFA champions learning at all ages and levels. What started as 14 Fine Art students in a two-story shophouse has seen a tremendous rise over the decades---NAFA has since nurtured over 15,000 full-time students, and 140,000 pupils from its part-time and junior courses; while delivering 13 recipients of the Cultural Medallion and 15 Young Artist Awardees whom have gone on to impact arts and creative landscapes internationally. The arts and creative industries continue to evolve with the establishment of the UAS which NAFA is a part of, tapping on NAFA's unique strengths and decades of experience in arts education to nurture the next generation of talents. This trajectory is depicted in the video by the giant taking strides towards an era of continued modernity and growth.
"NAFA is a story of exploration, creativity, and resilience--this has stayed true to our core since our founding days. As the world continues to evolve, and the role of creatives and artists are coloured by different hues, it is important to remain gallant at heart and fiesty in the face of challenges. Paired with a future-ready curriculum and progressive faculty, NAFA affords students a holistic transformational journey, inculcating in-depth knowledge and artistic sensibilities, while paying homage to the academy's rich heritage and culture. We remain steadfast in our mission to inspire learning and growth through the arts, and this continues to be the heart of our brand. I strongly believe our refreshed image will continue to resonate with our community and inspire courage as they forge a bold new future", shared NAFA President Tan-Soh Wai Lan.
For its renewed brand identity, NAFA partnered branding powerhouse Design Bridge and Partners [also behind BBC Two, the London Symphony Orchestra, Nespresso, Riot Games, The National Gallery (London) etc.] to bring its ideas to life. Local filmmakers 3Blindmice Films then brought the brand essence to new heights in their exploration of a 3.5min long video. This video is proudly supported by Shooting Gallery Asia and Ten Square. More information can also be found on NAFA's social media platforms and website.
First published at nafa.edu.sg