Empowering clients through creative technology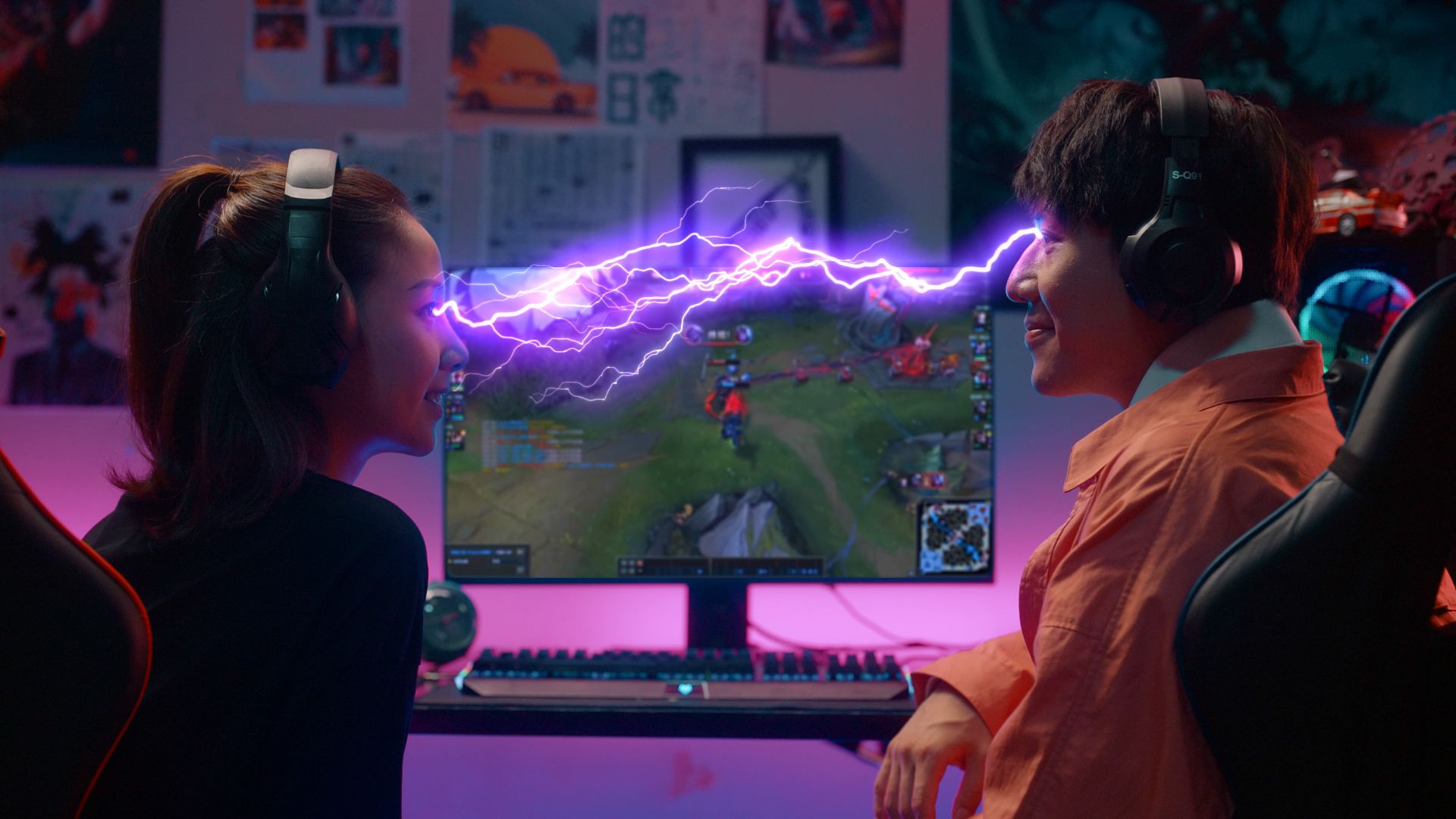 Design Bridge and Partners has revealed its proprietary design technology which enables brands to create innovative digital experiences and build meaningful connections with their audiences. Launching a creative technology offer that includes generative design and metaverse experiences, in addition to established motion design expertise, Superunion is expanding its portfolio of services. These enable us to act as a creative partner for the world's biggest businesses across multiple sectors and geographies.
Developed by our Asia team across APAC and China studios, led by Digital Creative Director, Jessica Tan, and Creative Developer, Paola Demichelis, the new creative technology service utilises generative design tools, driven by algorithmic code and rules, to empower our clients to use their brand flexibly in the future.
By applying technology and digital art, and connected to data, the tools enable brand owners to generate limitless creative assets in record time, within the parameters of their brand identity, giving them creative control, and a platform to express their creativity, over their own brand.
The tools have been put to use by multiple Design Bridge and Partners clients to ensure brand innovation and coherence after the creation of brand guidelines. After defining the brand rules with the client, Design Bridge and Partners codifies what makes the design unique, creating a set of design rules. These are then built into a series of algorithms and codes to build bespoke software, along with the UI and UX interfaces integrated into the final tool.
Notable clients that have utilized the creative technology offer include the dynamic design system created for the science venture, Tabfund, that combines generative design with user-generated data from online donations towards research.
Design Bridge and Partners also partnered with Vodafone to develop a browser-based tool to enable the Vodafone global marketing community to create static and animated versions of its iconic speech mark by adjusting a variety of parameters. Additionally, we developed a generative asset tool for Evri, the UK's largest parcel delivery service, that allowed the creation of Evri's logo in 194,481 font combinations, reflecting the diversity of the brand. Superunion also created motion design, digital-first identities for Asia's leading brands, including Tencent, Riot Games, HSBC, China Duty Free and Discovery.
The generative design tool is complemented by the launch of the Superunion metaverse offer for clients looking at the next generation of digital experiences to engage their employees and external audiences through gamification and creative possibilities of Web 3.0.
"Creative technology is a core aspect of our Superunion proposition, along with digital-first brand creation and the exploration of the opportunities of the next generation of internet experiences. We believe in handing power to our clients and their creative teams, and our creation of these expansive systems enables this. Clients can use the design rules of their brand and create an almost never-ending suite of assets to suit any need over time and set their own creativity free. This is where Superunion has come into its own where we see the opportunity for growth, globally."

— Jessica Tan, Digital Creative Director, Asia
"Our creative technology offer has already changed the way we think of branding and design at Superunion. It's helped us to think screen-first, be agile around adoption of our work and to play en even more consultative and partnering role for our clients. The opportunities are truly boundless and if client response is something to go by; then we are well poised to write the next chapter of brand and product identities for some of the largest business globally and in Asia."

— Ambrish Chaudhry, Managing Strategy Director, Asia