Etos: A Rainbow of Health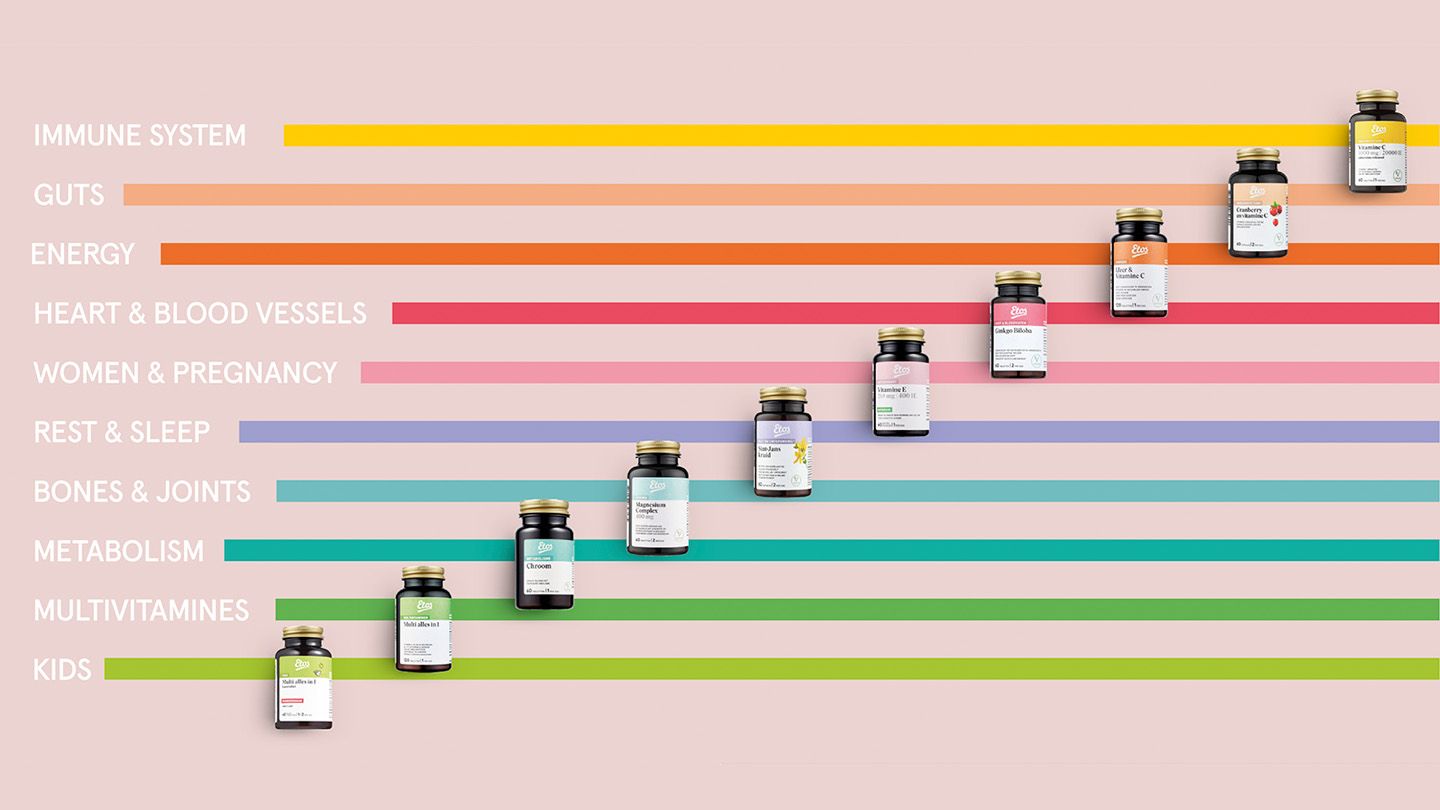 Etos is the Netherlands' largest health and wellness platform, with more than 100 years of experience in personal care, offering solutions to customers in health and beauty care.
Etos is an abbreviation of the Dutch words: Eendracht, Toewijding, Overleg and Samenweking (meaning 'Unity', 'Devotion', 'Consultation' and 'Cooperation').
From the Ahold Delhaize group, the Netherlands' largest retail business, Etos is passionate about helping and inspiring customers with qualitative health and beauty care at affordable prices. With a large range of unique products to suit the diverse needs of its customers, and more than 5000 trained staff and certified druggists who provide expert and personal advice, Etos is the approachable expert that supports you to live well, get well and stay well.
Our Amsterdam team worked with Etos to deliver a new identity for its own brand of health supplements and vitamins. We created a clear distinction between 10 core segments applied across 89 products, helping Etos' customers navigate in store and online to access the products that work for their personal health, and aim to achieve a rainbow of health.
Our team is a global brand partner for Etos and its parent company, the Ahold Delhaize group. Our work spans the evolution of Etos' identity that celebrates a heritage dating back to 1919, its own brand strategy across a multitude of categories in health, wellness and medicines, and the design of new product lines, evolution of existing categories and many more.