Heineken One in a Billion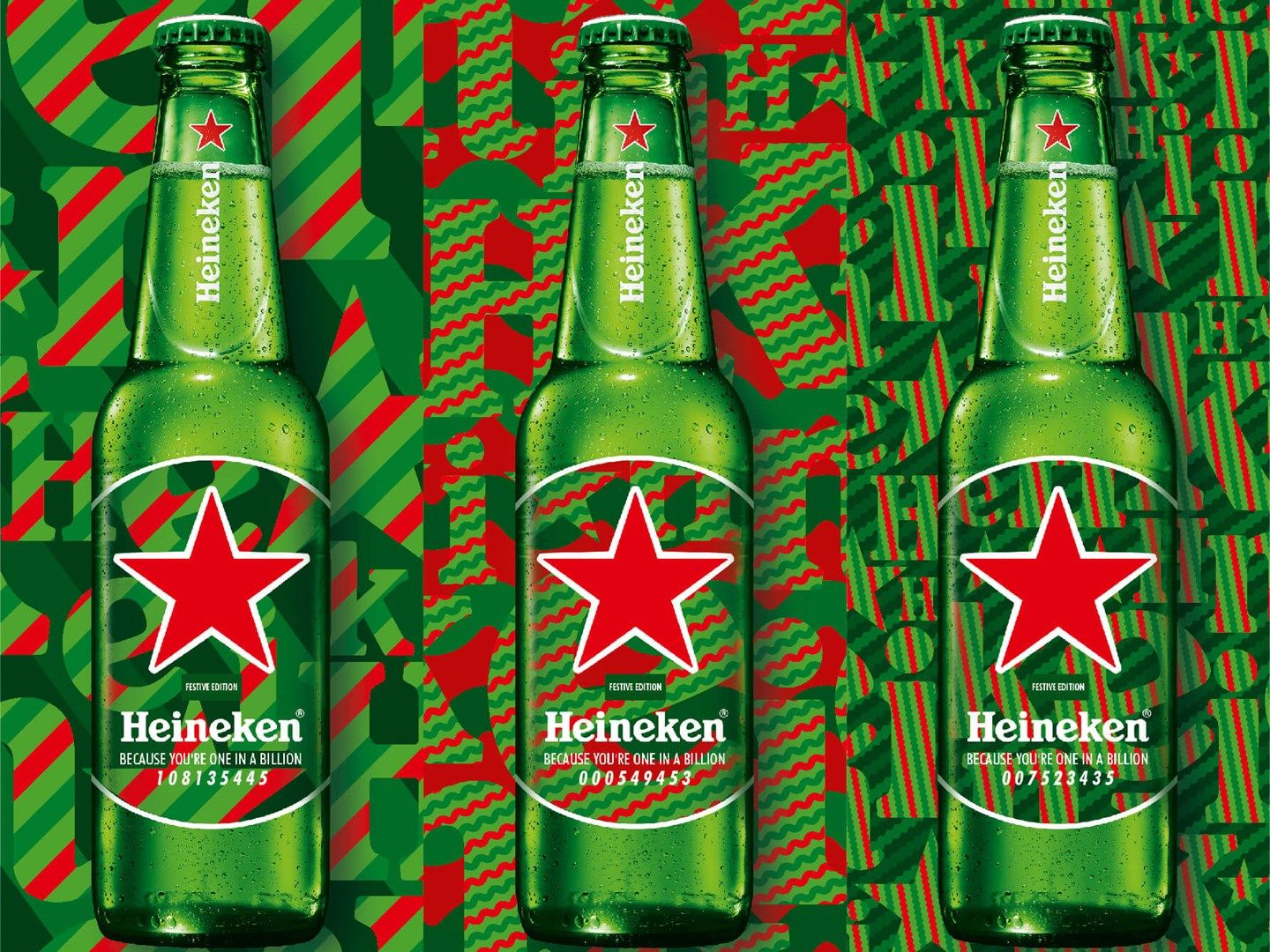 Heineken has a strong tradition of limited-edition bottles. To celebrate the festive season, Heineken brought an original new perspective. A fresh twist to encourage people to come together, fuel connections and enjoy life more. Instead of one twist, it brought us a billion.
We broke the limited-edition tradition by creating an unlimited edition. For a few weeks, no single Heineken Original label will be the same. The one in a billion bottle, each with its own unique festive pattern and one-off number, sits at the heart of Heineken's 'The Bestie Gift Ever' campaign, promoting a uniquely personal experience for your one-in-a-billion best friend.
To create and print a billion unique labels required a smart algorithm and industrial-sized digital printers. Designed around eight base colours, a specially crafted Heineken typography pattern, and four graphic enrichment layers, we endlessly rotated, zoomed in and out, repositioned and reangled so that no two labels were alike, creating endless combinations. We then printed 950 unique labels per minute over three months, leading up to the festive season.
The new design kickstarted a one in a billion universe that included a global campaign, merchandising, POS, retail environments, live holiday gift-wrapping studios and even apparel. During its three-week run, this fresh perspective on the Heineken Original label attracted 800 million organic views online.
The brand didn't change, its label did... one billion times.