Entering the next stage of growth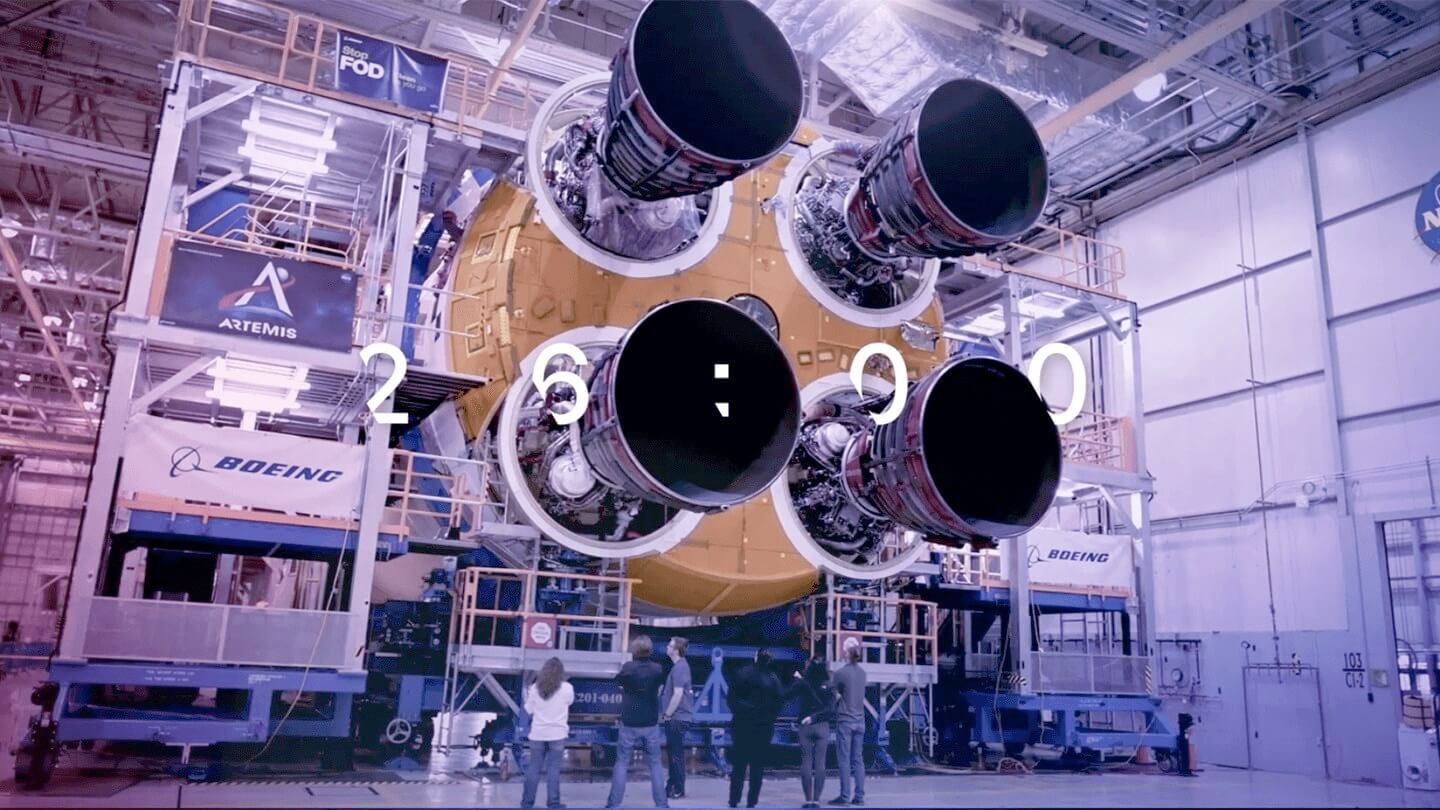 Design Bridge and Partners is entering the next stage of growth, following two new studio openings in the US West Coast, and China Greater Bay area, along with a string of senior appointments and promotions. As the company's footprint and expertise expand, Design Bridge and Partners is becoming a business not constrained by a specialism, but instead acting as a creative partner for the world's biggest businesses, helping them create meaningful value and change for their audiences and society.
Notable clients that reflect the changing nature of our work include Intel Gaming, creating campaigns for its innovative technology offering and working with the global technology leader, Tencent, in China, to communicate its next generation of products and entertainment platforms. Additionally, Design Bridge and Partners has been working with the Artemis team at NASA on a range of brand and communication initiatives for the next generation of moon landings.
Globally, Design Bridge and Partners counts Riot Games, Ford, Nestlé, Coca-Cola, Heineken and the BBC as clients, working on a wide variety of assignments. The global nature and broad remit of the work we do are reflected in our ambitious expansion plans, with the opening of two new offices, one in Shenzhen and one in LA. Shenzhen will open in November 2021 and founding clients include Tencent, Riot Games and Vivo. It will be led by Monica Lee, Chair, Design Bridge and Partners Asia, and Maggie Chien, Business Director. LA will open in January 2022.
"Clients no longer see us as constrained by a specialism, but as a partner that can help them with a wide range of needs."
The growth in Design Bridge and Partners's footprint follows an expansion of the company's creative minds. In May this year, Mick McConnell joined as CEO of North America, to supercharge in the market and help to reimagine the work it does for clients. Since joining, Mick has overseen Coca-Cola, Mazda and Candy client wins.
Also in the North America team, Ross Clugston has been appointed Chief Creative Officer, after three years at the company, overseeing stand out projects for the charity Move United, the NASA Artemis program, the Michael J. Fox Foundation, and Mazda. Nora Bradshaw has been appointed Head of Growth, after two years in the business, overseeing projects with NASA, Ford, the Michael J. Fox Foundation and Colgate-Palmolive. Lastly, Evan Gettinger has rejoined Design Bridge and Partners as Executive Strategy Director, bringing 12 years of experience working with clients such as Microsoft, Medtronic, Ford, LG and Coca-Cola.
Key hires in London include Ian Wharton, as Chief Experience Officer. He is the second executive hire in the UK this year following Grace Wright, who joined as Chief Growth Officer in July, bringing expertise in marketing and accelerating growth. Matt Boffey, who joined as Design Bridge and Partners UK's Innovation Partner in 2020, was also promoted to Chief Strategy and Innovation Officer earlier this year. All three report directly to Holly Maguire, UK CEO. The company has been recognised with over 300 awards between 2019 and 2021 and was recently awarded the Grand Prix in Design at this year's Cannes Lions International Festival of Creativity for its work with sustainable packaging brand, Notpla.
"The work that Design Bridge and Partners does goes way beyond a traditional brand agency and extends into communications, brand experience, innovation, digital application and consultancy and beyond. Clients no longer see us as constrained by a specialism, but as a partner that can help them with a wide range of needs. This evolution is being driven primarily by clients, who - across all industries - are now demanding creativity-led work. Whereas traditionally a major business would silo projects, and work with ad agencies or digital agencies, organisations are now aware that they need to be much more purposeful and distinctive to stand out - they really need to understand and embrace the change and impact they want to make in the world - and therefore brand needs to live in every aspect of how they show up. Businesses are successful when we integrate business goals and ambitions with a set of brand objectives and bring it to life. This is where Design Bridge and Partners has come into its own and where we see the opportunity for further growth, globally."

— Jim Prior, Group Chairman