Bringing people together to share life's moments
Inspired by the power of the biscuit to bring us together, fuel conversation, create community and bring in fun
Expertise
Brand Strategy

Brand Identity
Founded in Malaysia in 1985, Julie's is a biscuit brand with the symbol of a girl with a sunny personality, loved by millions of customers for generations. Julie's believes in the beauty of the biscuit, as a natural conduit for conversations, bringing people together, in the sharing of snacks and life's moments.
For the first time in the brand's 35-year history Julie's wanted to embark on a journey to refresh its brand. To recapture the spirit of its humble origins, but with more zest to connect with younger contemporary biscuit lovers who live their lives online.
We rejuvenated the brand for a digital era with renewed zest. The brand's colour palette was updated to lead with an optimistic yellow, and the endearing Julie's girl logotype was given a makeover, and a haircut. Designed as a digital-first mark, we reimagined Julie as young and smart, a hopeful girl of the modern world, looking fearlessly into the future.
Uniting the packaging across the brand's full range of products was a prominent new sunray signature mark. A universal expression of positivity in a bright colour palette, to celebrate the diversity of people coming together to open their hearts and minds to each other. One shared smile. One biscuit at a time.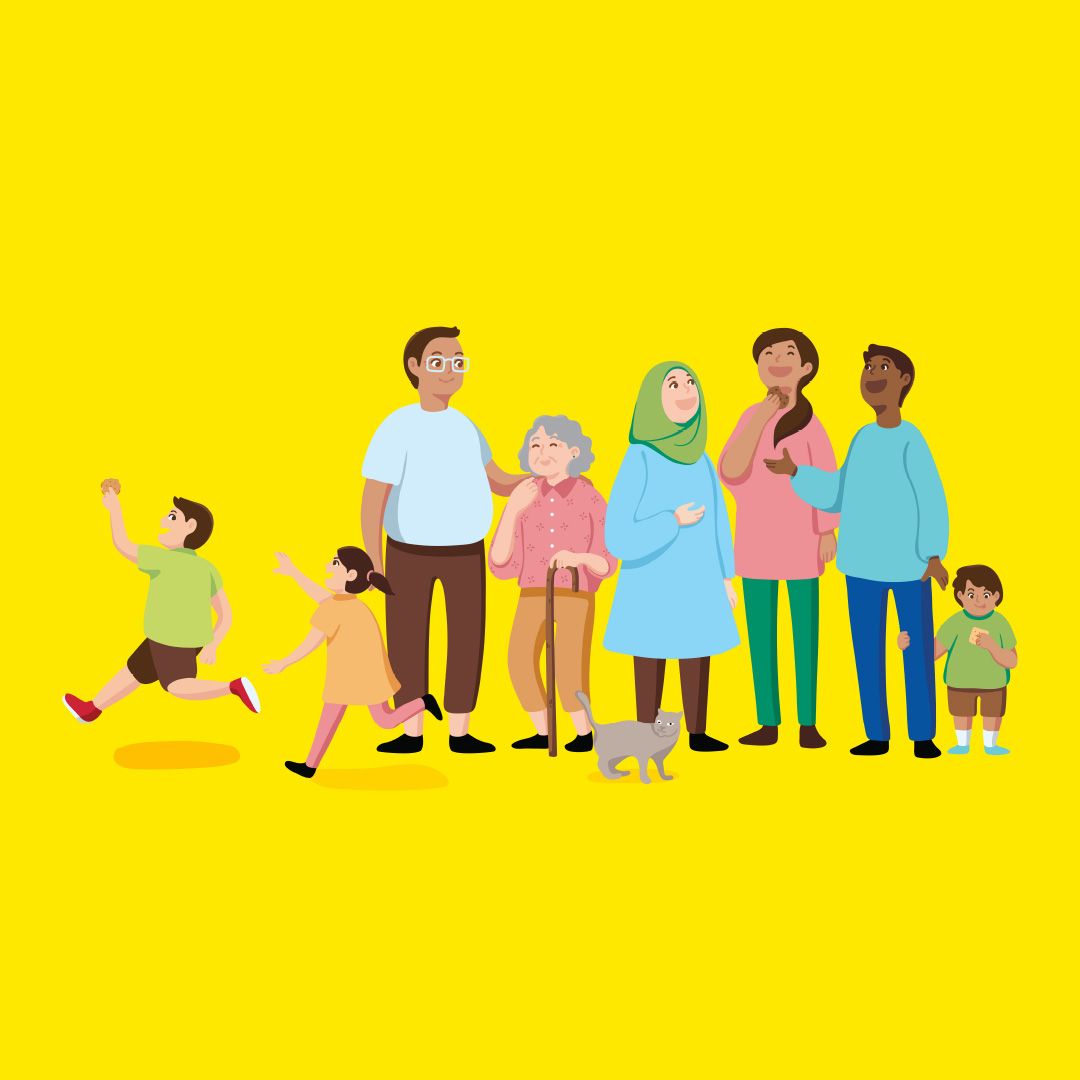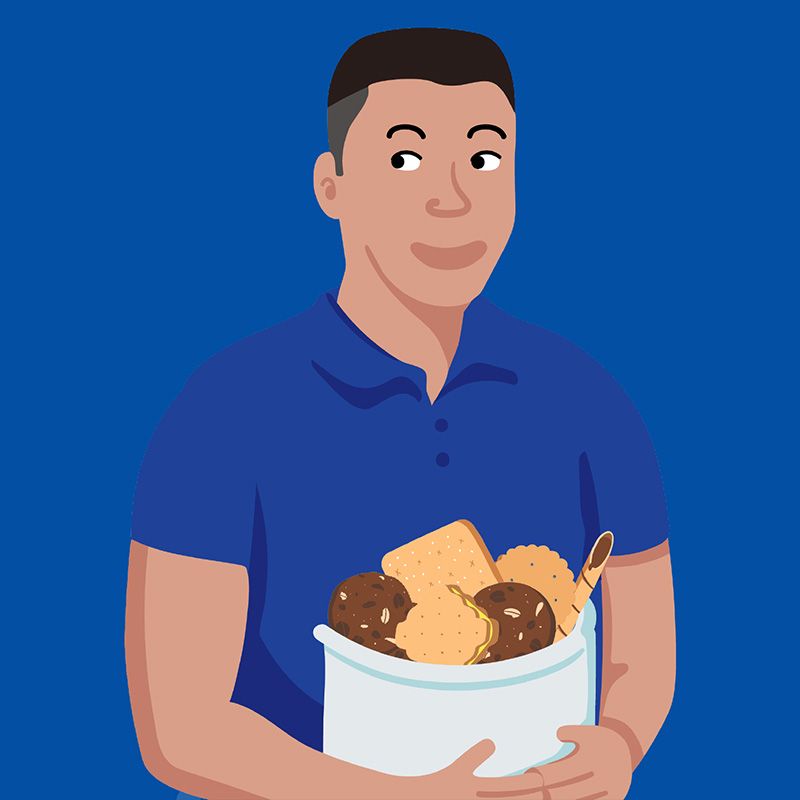 When the world was coming out of the global lockdown, Julie's celebrated the joy of spending time together again with family and friends with a new campaign. Created for online and out of home, it marked the unexpected and special days in our lives. From the Day of the Moon and UFO Day, to celebrating the Day of the Unicorns and Ice Creams - inviting us to find any excuse to connect, after all this time apart.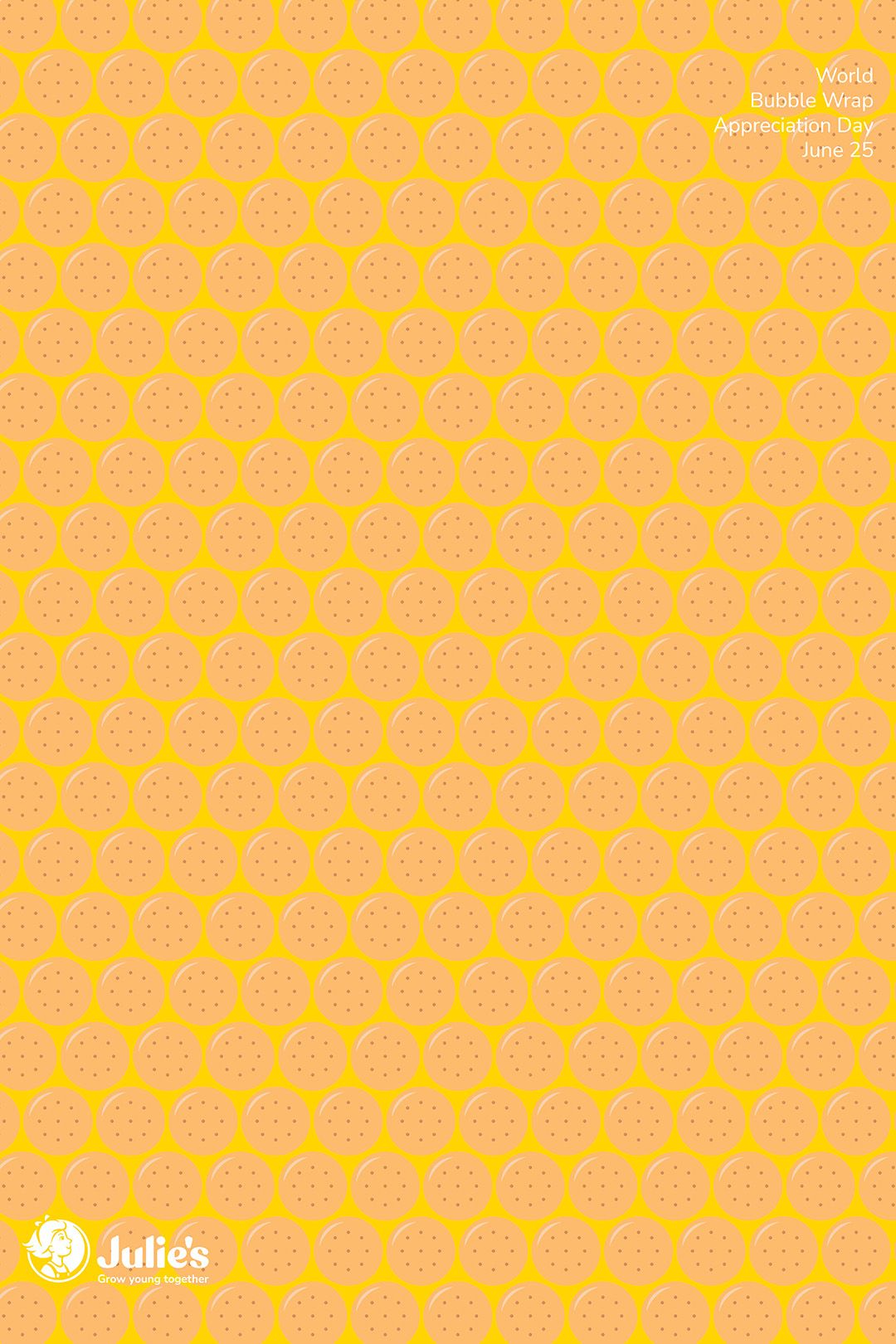 Our revitalised brand expresses efficiently what has always been present in our cultural DNA - our passion to do good, exciting and enjoyable biscuit treats, and most of all, how Julie's brings people closer together.
Tzy Horng Sai
Director, Julie's