Creating a brand for Kit Us Out to capture the energy of its founder's mission, to champion sport as a positive force, that's more accessible and inclusive. Levelling the playing field for athletes, youth and communities wherever they compete.
Kit Us Out is a national sports organisation created to remove barriers to sport by providing the equipment, apparel or gear needed by competing athletes who lack the basic resources to compete at their highest level. To celebrate its 10th anniversary, we created a bold and dynamic identity to drive awareness and garner support, and collaborated with celebrated artist, Craig Black, to create bespoke artworks, raising funds to support Kit Us Out on its mission.
Sector
Public Sector & Non-Profit
Expertise
Brand Identity

Brand Experience

Communications
Partner
Craig Black

D&AD Shift Programme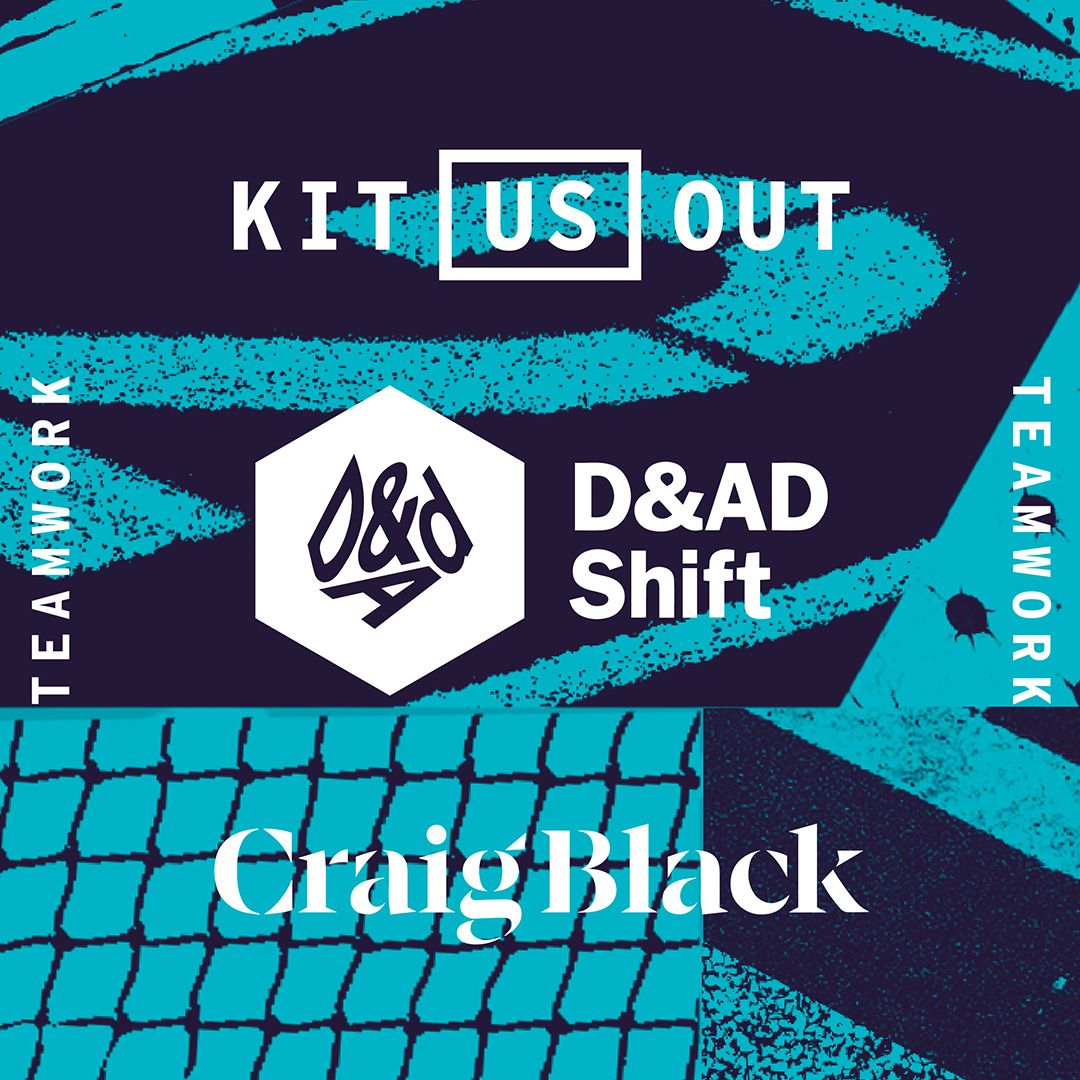 The visual identity is inspired by the very sports to which the charity enables access. Court, track and pitch markings are embedded in the visual language, complemented by a pattern, named the 'fingerprint of sport', evoking the raw tactility of competing – whether through the track under your fingers at the start line, the grip of a javelin, or the tread of your boxing boots.
We collaborated with celebrated acrylic fusion artist, Craig Black, and designers from the D&AD Shift Programme to create bespoke Acrylic Fusion artworks of sport equipment. Each paint pour is a unique art-form just like each athlete participating at the games.
To date, Kit Us Out has given over 30,000 pieces of kit to people to make participation more equitable around the world. Since its launch at the London 2012 Paralympic Games, and the 2014 Glasgow Commonwealth Games, it has formed partnerships with the Paralympic Committee, National Parathletic Federation, London Team Sport and Sport England, and supported UK keyworkers with essential kit during the Covid-19 outbreak, providing a change of clothes during the crisis. Levelling the playing field for athletes, youth and communities wherever they compete.