Legal & General Corporate Reporting
Designing the 2021 Annual Report for Legal & General. Demonstrating how its business is shaped around global trends that affect the lives of real people.
Legal & General's purpose is to improve the lives of its customers, build a better society for the long term and create value for shareholders. The 2021 Annual Report focused on the unique Legal & General business model: 'Inclusive Capitalism' – a form of capitalism which 'puts in place ways to make people benefit from economic growth'.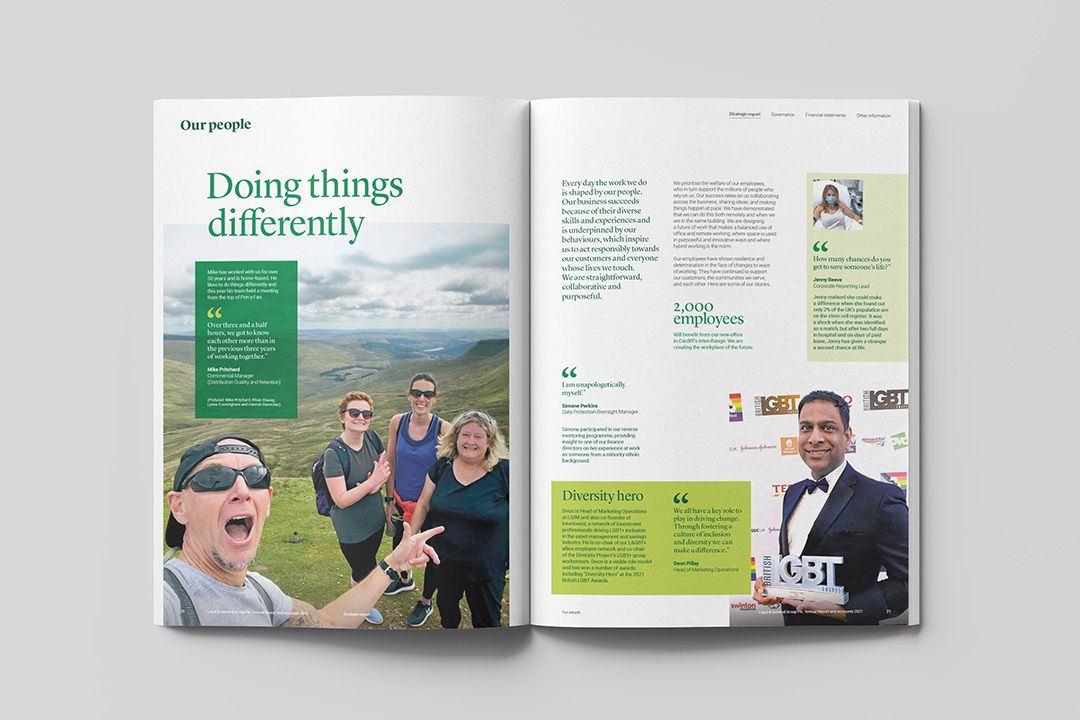 Our relationship with Legal & General has grown over time. Starting with the annual report, we have worked with the company to build its corporate website, produce various communications materials and, most recently, evolve its brand.
The annual report sits at the heart of Legal & General's integrated approach to communications. As such, we embedded the new brand into the report – utilising the new brand values of dynamism and flexibility.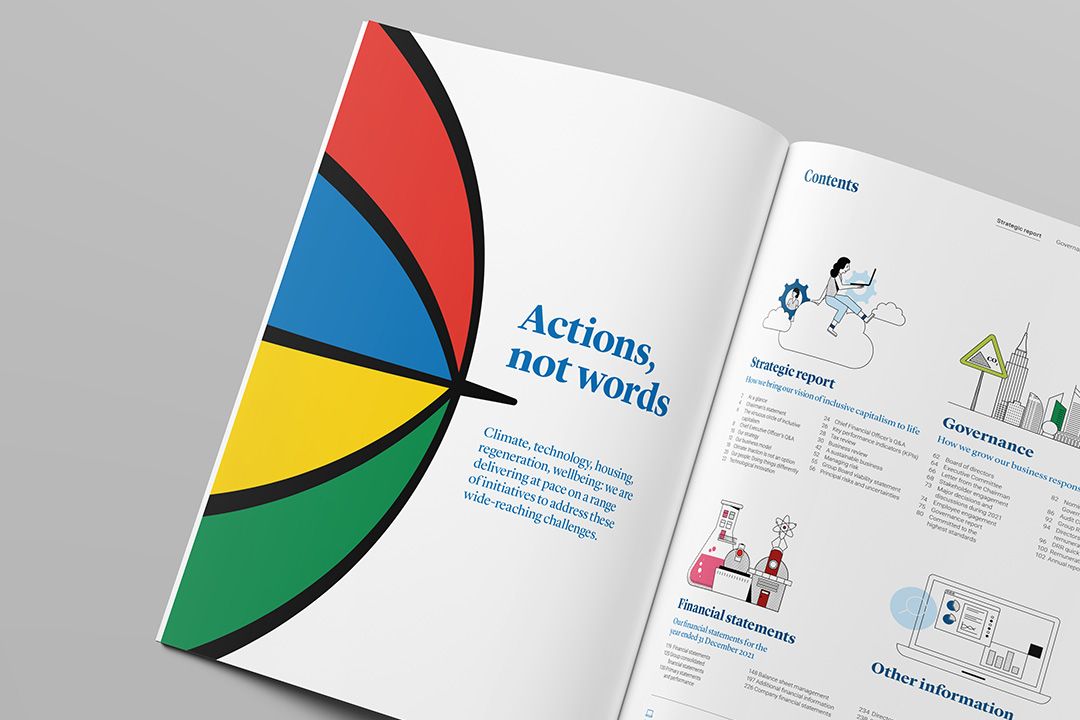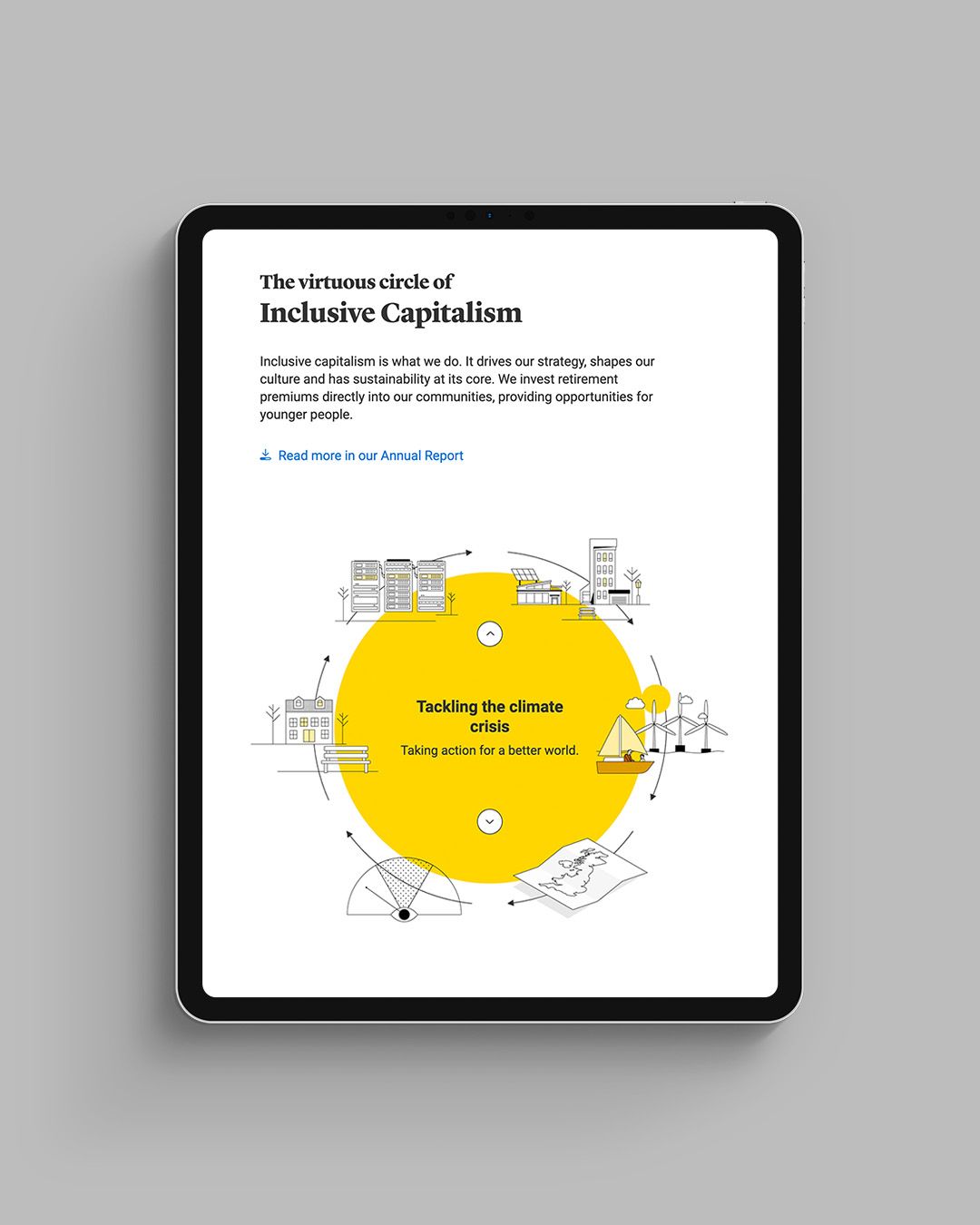 To bring to life how Legal & General's activities are both economically and socially useful, key areas of focus are showcased in short pieces embedded throughout the strategic report. Legal & General's social purpose is at the centre of everything it does and this theme permeates throughout all its communications.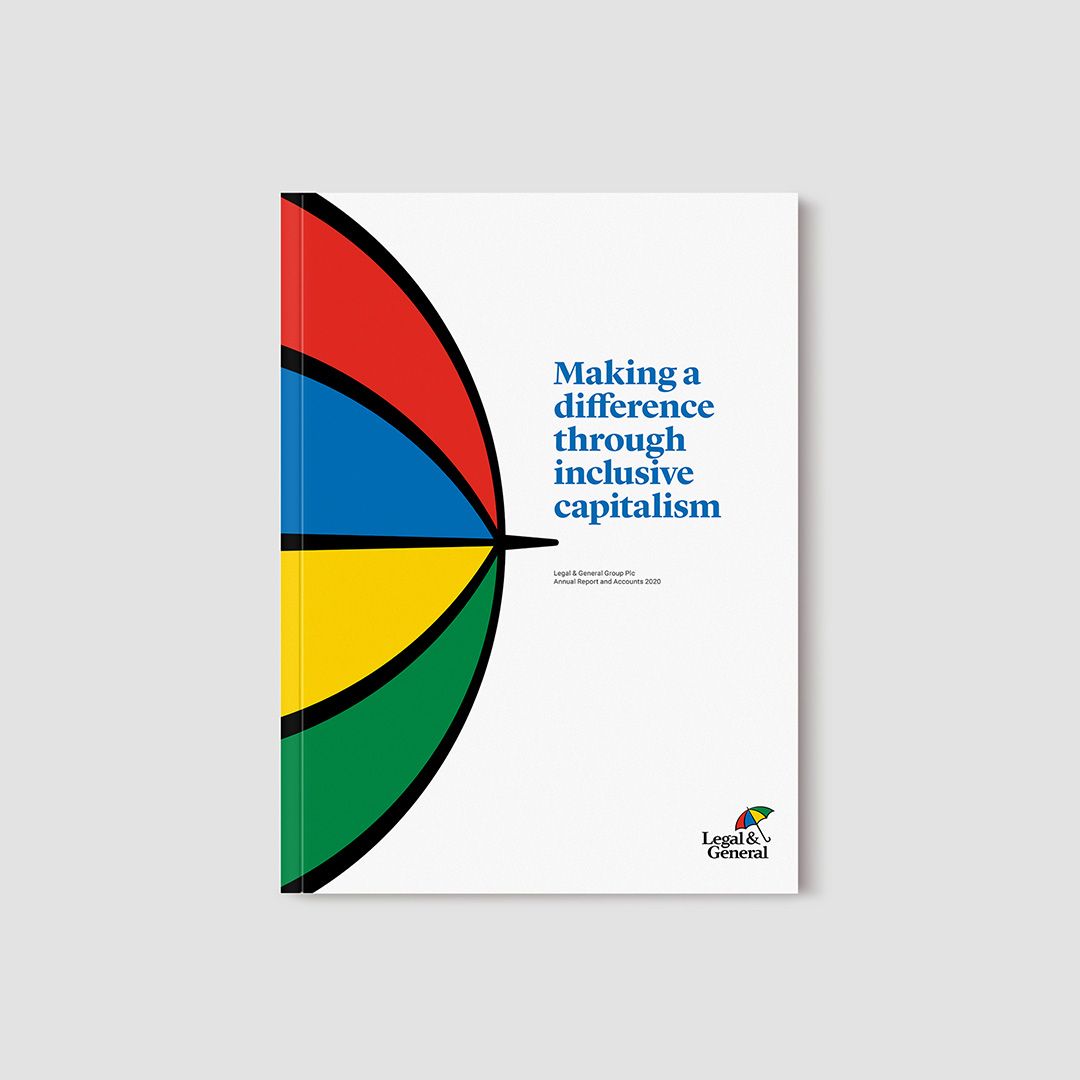 Content is delivered in bite-sized chunks alongside longer, more detailed narrative. Judges thought this mix of detail and simplicity showed 'a real clarity in presentation', which was complemented by the distinctive visual style.