Evolving Asia-Pacific's biggest telecommunications brand with global ambitions
Evolving Asia-Pacific's biggest telecommunications brand with global ambitions
Expertise
Brand Strategy

Brand Identity

Brand Experience

Communications
Over the past ten years, MyRepublic has grown remarkably from a challenger brand to an industry leader through its ability to enable the seamless delivery of layered services to consumers and businesses.
We created a brand idea which summed up its personality: 'People who get People." This big organising idea was used across the new visual identity and a brand campaign, 'No Surprises', which epitomised a friendly, personable tone of voice in the messaging and imagery.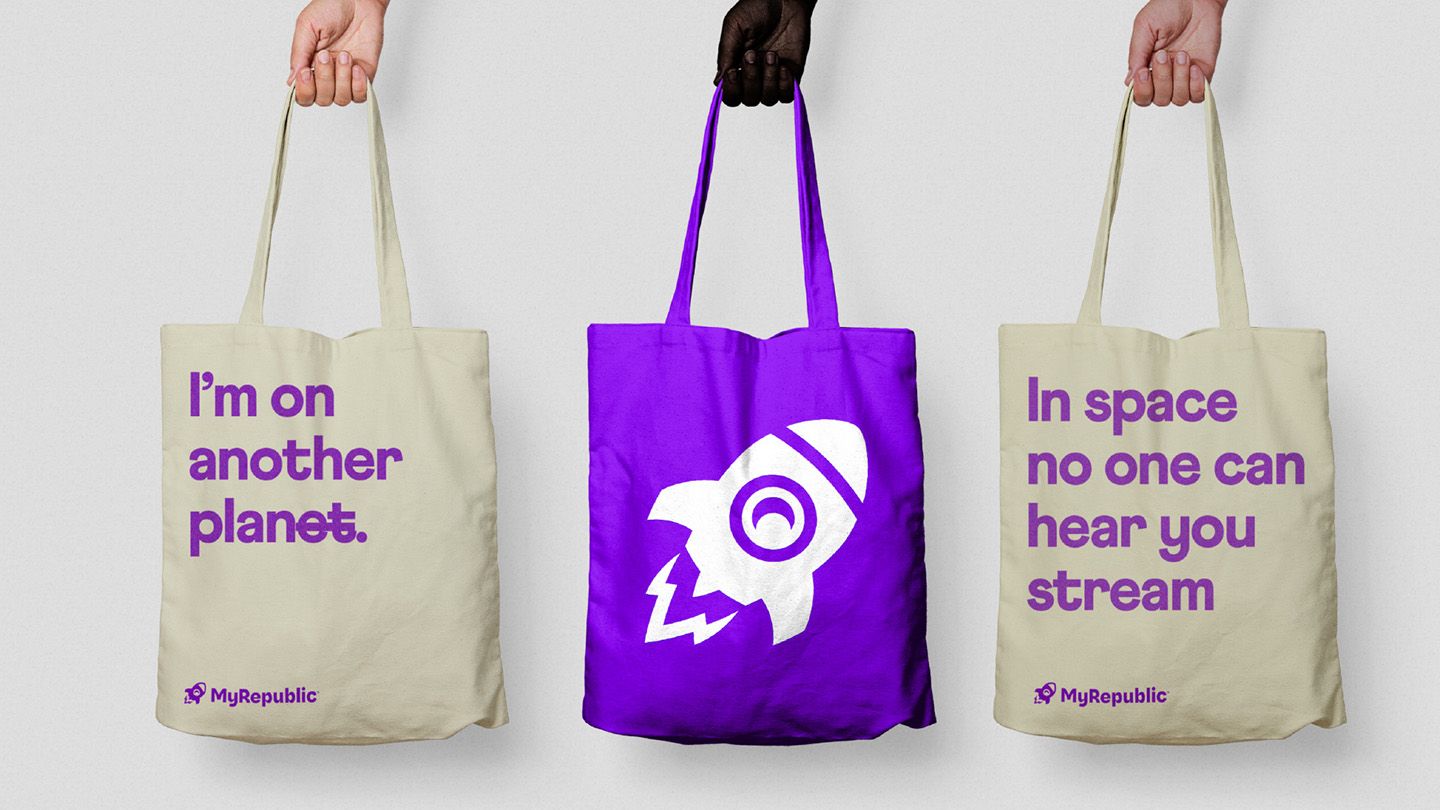 Working in partnership with MyRepublic's in-house team, in collaboration with Amsterdam-based illustrator Raymond Burger, we created an identity with screen-first principles. Using an evolution of the brand's signature rocket silhouette, set against its iconic purple brand colour, the new logo simplifies and modernises the original marque to be instantly recognisable, no matter if viewed on a 50-inch display or a five-inch smartphone.
With the new brand identity, MyRepublic vastly differentiated itself from other internet and telecoms service providers. It embraces a modern, personable tone and personality that is intelligent, yet down to earth.