Creating an innovative brand experience
SERVING UP A MARRIAGE MADE IN HEAVEN
Expertise
Brand Strategy

Brand Identity

Packaging Design
Pizza Hut has always been an innovator in every aspect of its business. Everything from the menu, ways to order, delivery methods, interior design and packaging technology.
We helped continue that tradition by turning the humble pizza box into something nobody would ever want to throw away: a movie projector.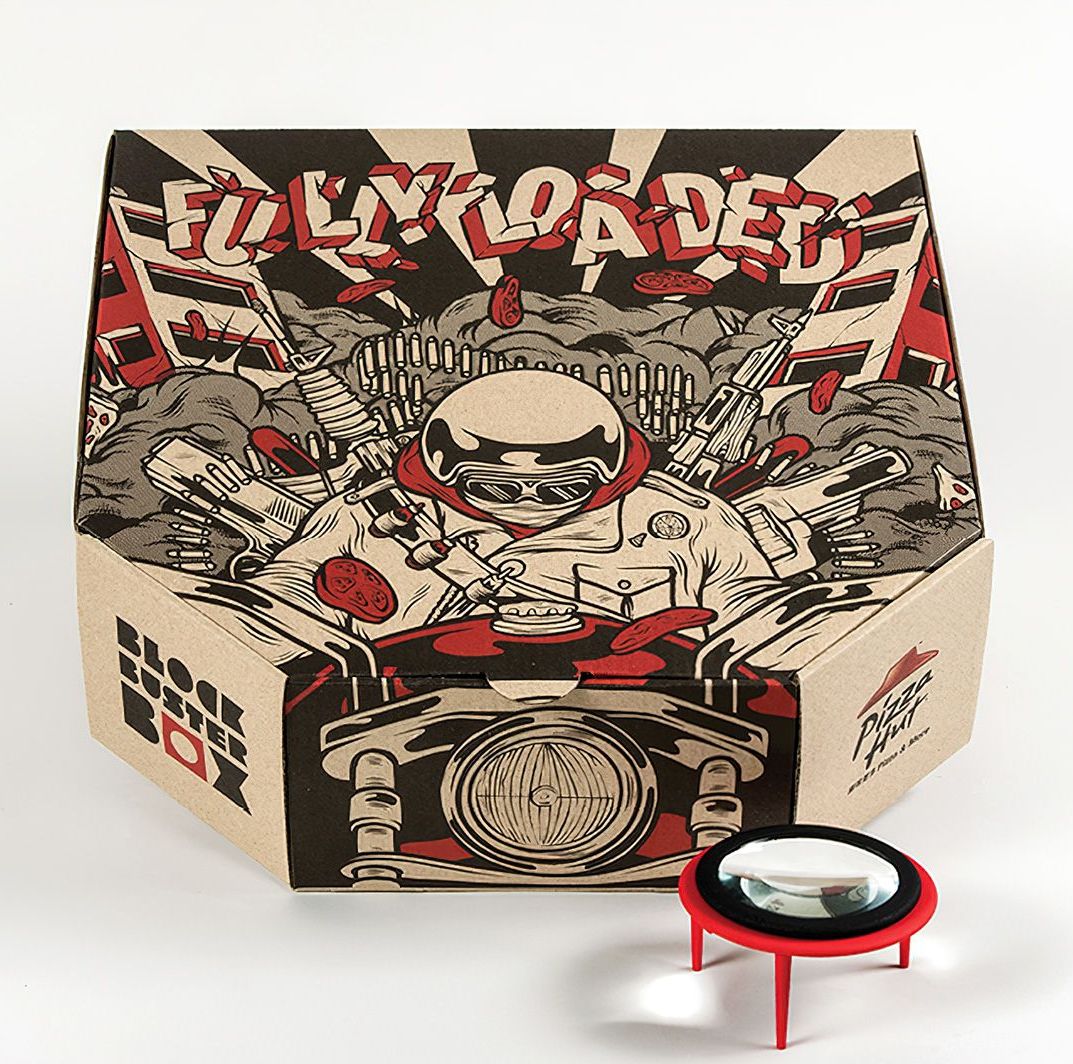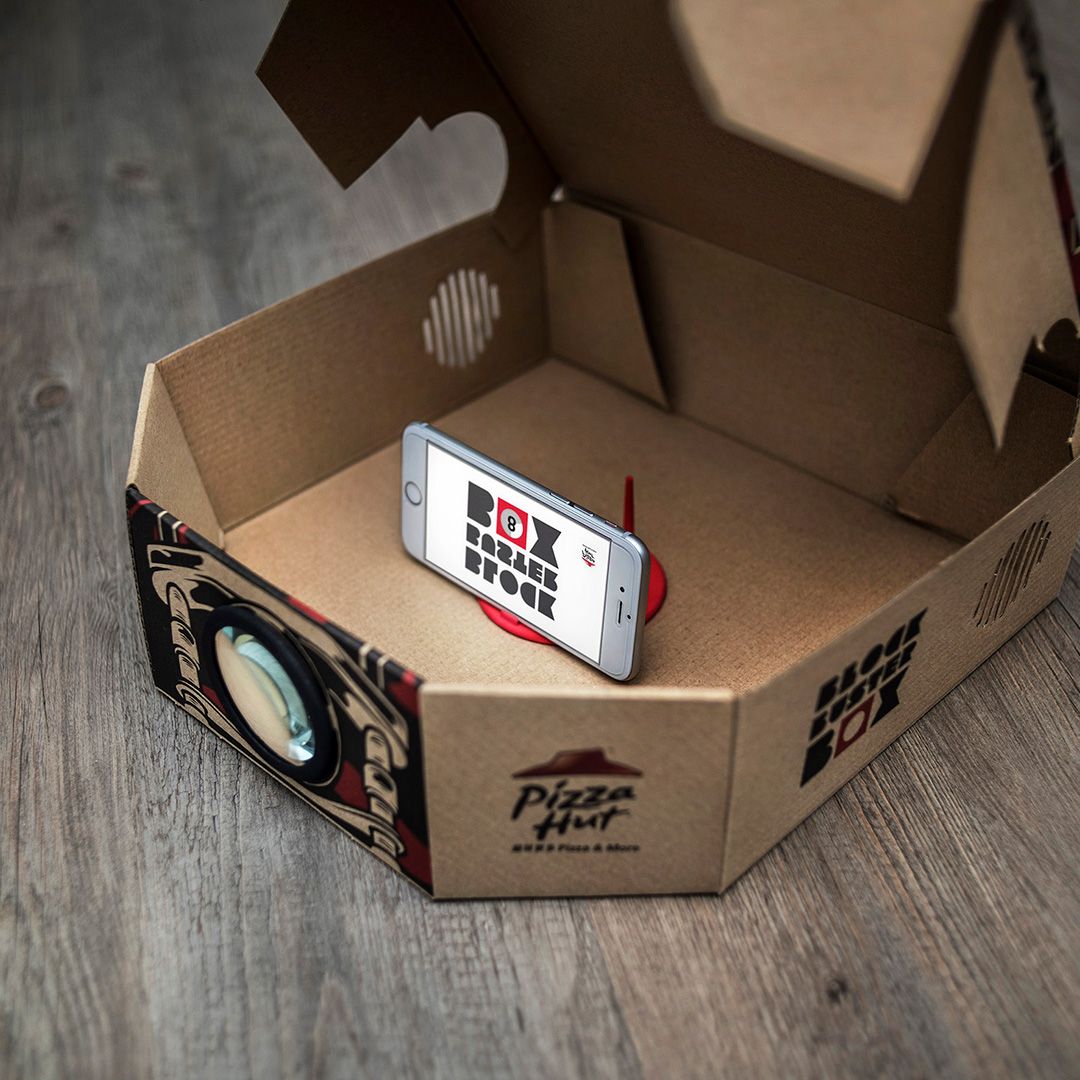 We designed a double-decker pizza box with an optical lens in the front. All people needed to do was slot their phone into the cradle, do a few folds, point the lens at a wall and scan a QR code to open up a site full of short films.
19
design and innovation awards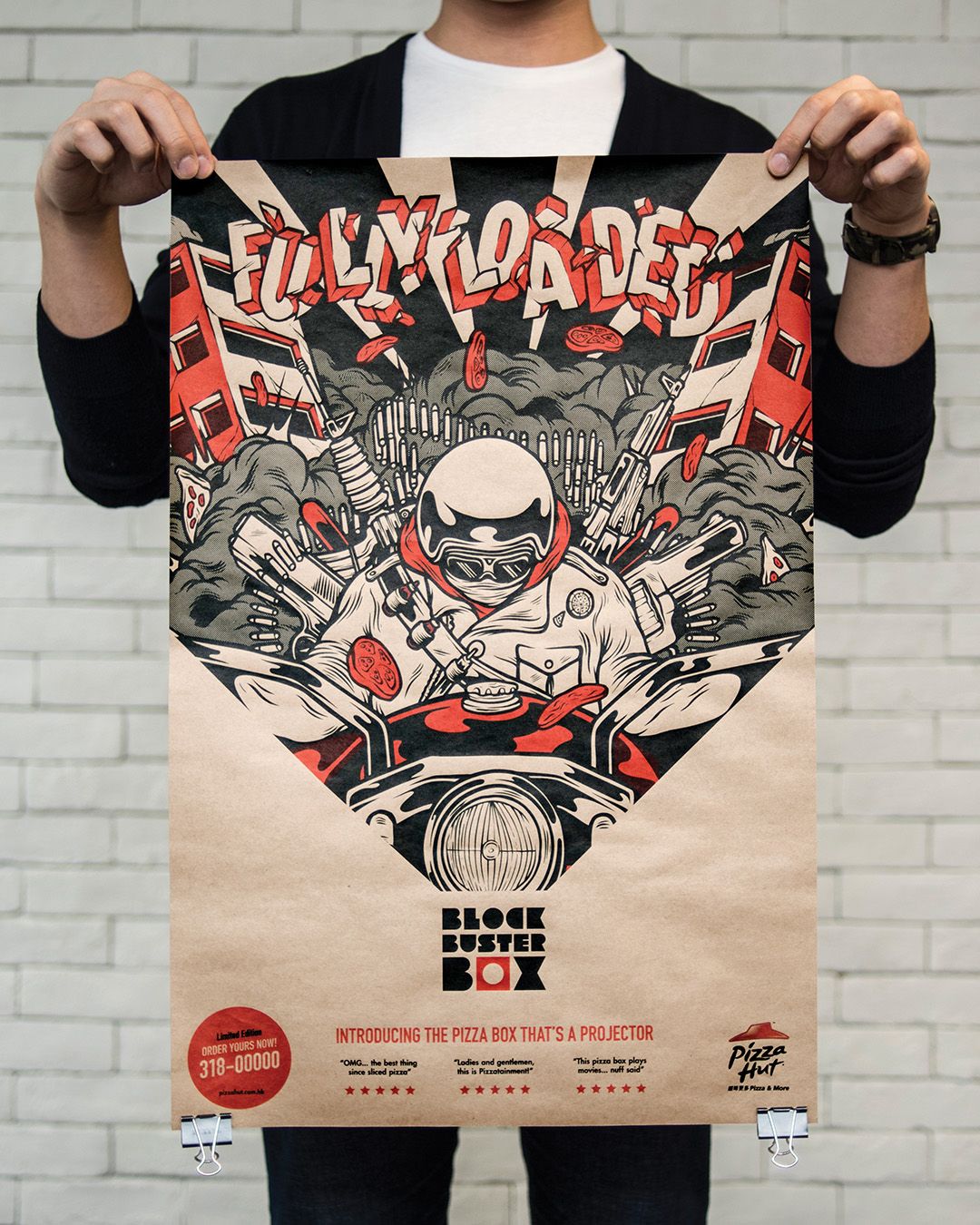 To make sure the movie boxes really captured people's imaginations, we commissioned four artists to come up with original illustrations in a linework style, using the same palette of black, red and the brown of the box.
Movie night is becoming even more effortless, thanks to the Blockbuster Box.
Felicia Greiff
Advertising Age