Swiss Re Corporate Rerporting
Creating reporting communications for Swiss Re, one of the world's leading providers of reinsurance, that's reshaping the future of the industry.
Swiss Re is one of the world's leading providers of reinsurance, insurance, and other forms of insurance-based risk transfer that's reshaping the future of the industry. Behind Swiss Re's purpose lies a story of continuous innovation and development. As Swiss Re has evolved, so has its approach to reporting. Over the years, the company has worked with us to refine its visual identity and create a consistent look and feel across its annual reports. From the use of bold colours to eye-catching typography, each design element embodies Swiss Re's core values of actionable insights, powerful collaboration, enduring strength, and relentless ambition.
Expertise
Corporate Reporting

Corporate Communications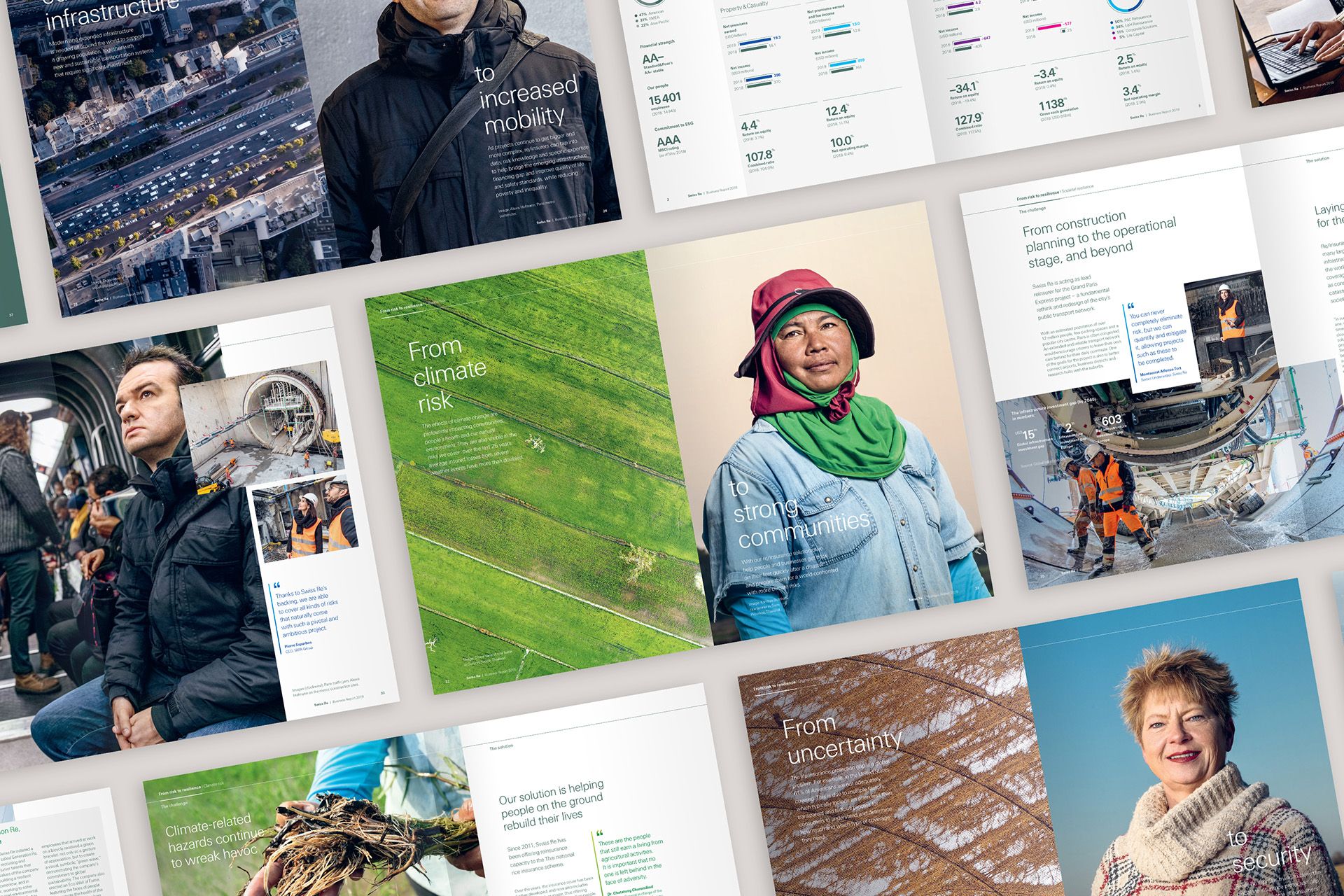 2019: From risk to resilience. We worked with Swiss Re to help define and bring to life a compelling concept — 'From Risk to Resilience'. The concept seeks to explain how Swiss Re uses market-leading understanding of the risks that the world faces to collaborate with others and create solutions that ultimately make our society more resilient.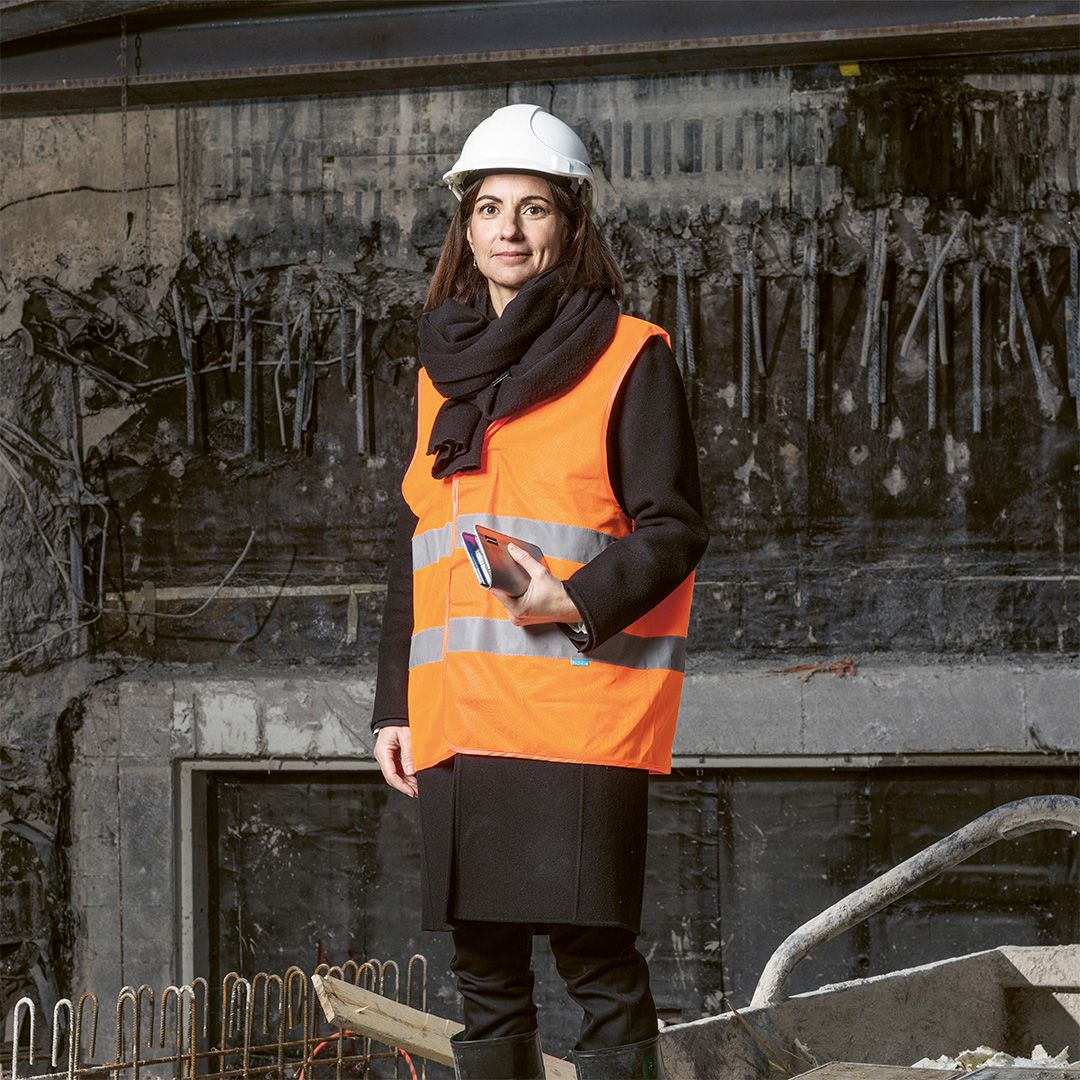 Winner
Corporate and Financial Awards 2020 Best Printed Report, International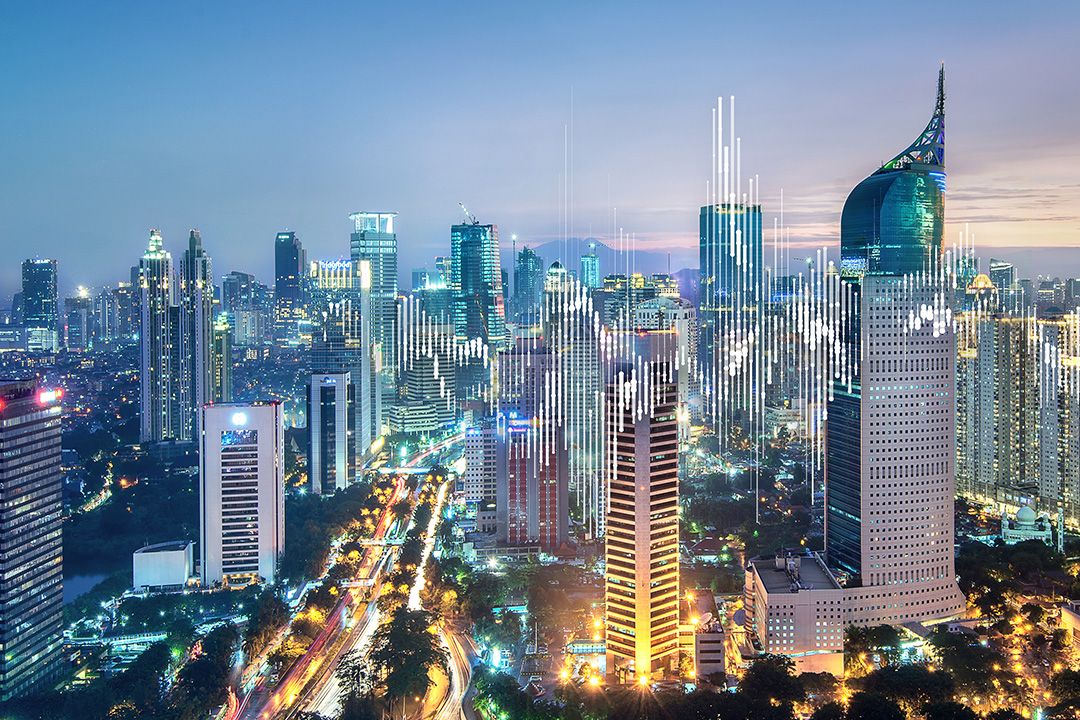 2020: Transforming Tomorrow Together. The focus of Swiss Re's 2020 Annual Report was to highlight real-life, human stories, from both clients and beneficiaries, demonstrating Swiss Re's unique understanding of risk.
"Together with the creative and consulting team, we developed a powerful visual statement that demonstrates how our financial strength, client relationships and risk knowledge can be deployed to navigate the COVID-19 crisis. We also look beyond the pandemic, showing how a data and technology-driven approach to risk will keep our industry."
2021: Partnering for Progress. In the 2021 Annual Report, the idea of duality was used to show Swiss Re's expertise and partnerships in the real world. This was united by the circle motif inspired directly by the Swiss Re logo.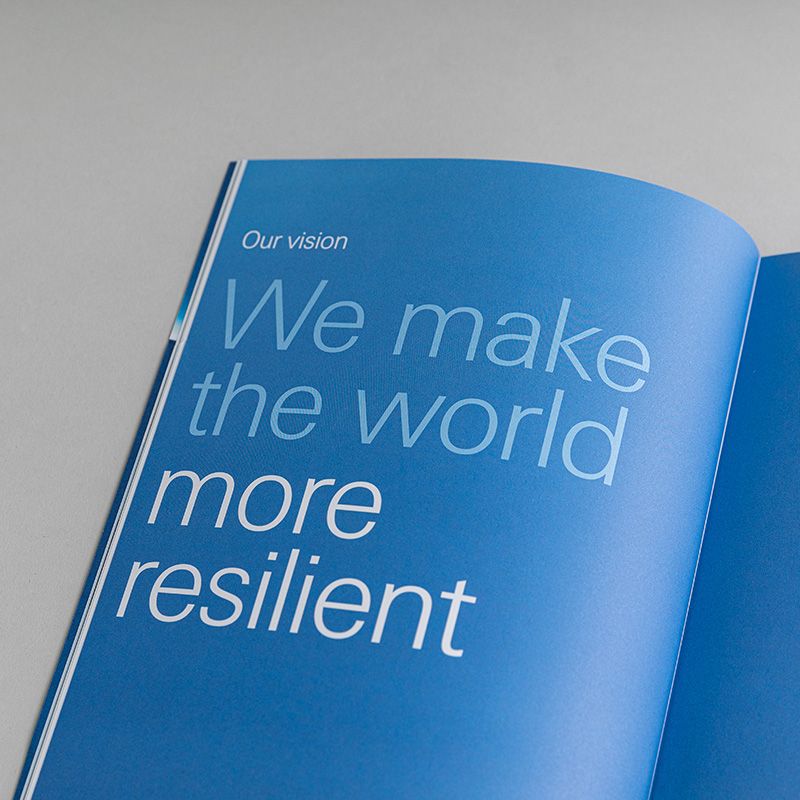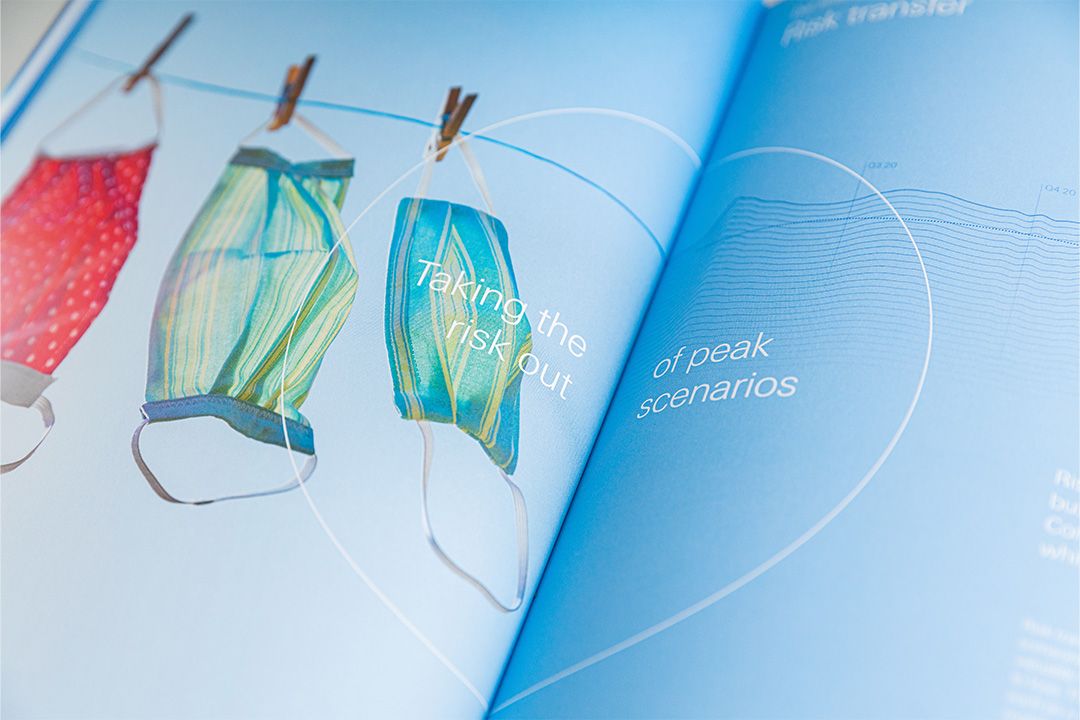 Winner
Corporate and Financial Awards 2022 Best Printed Report, International