Design A Continuous Future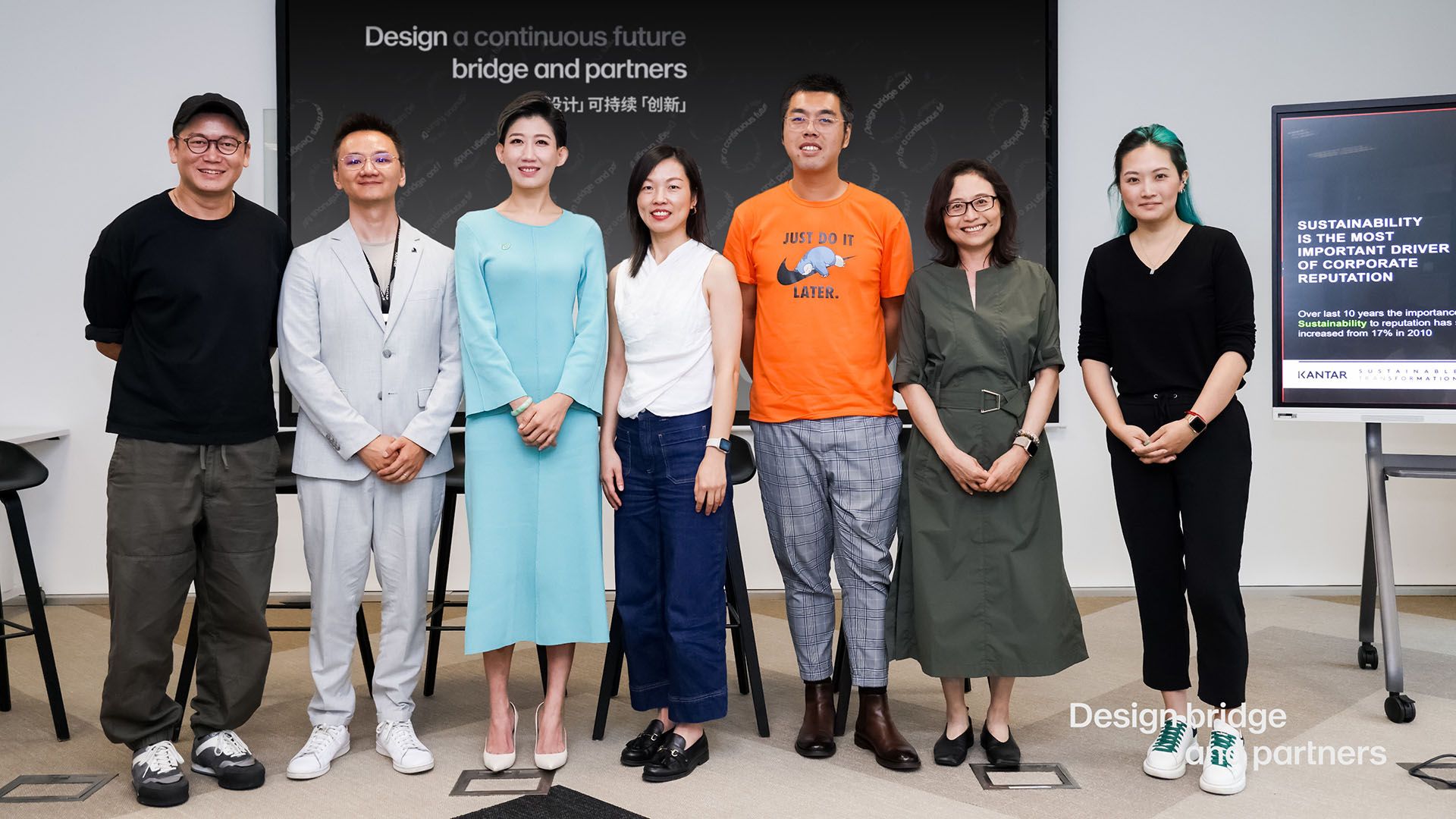 Our Shanghai team recently held an exciting panel event, inviting partners from Kraft Heinz, Oatly, SinoChem, Panda Guide and Kantar to explore how to establish a meaningful connection between brand building and sustainable development through the power of design, to support businesses in achieving commercial success and brand growth.
近日,我们的中国团队在上海于线上线下同步举办了一场精彩的论坛,邀请了来自亨氏卡夫Heinz Kraft、Oatly、熊猫指南及凯度Kantar的合作伙伴,围绕可持续发展这一议题,一起探索了如何透过设计的力量,在品牌建设与"可持续发展"之间建立起有意义的联结,助力企业实现商业成功和品牌成长。
Nikki Lin, Managing Director of Design Bridge and Partners China, said in her opening speech: "We believe that from R&D to completion, from strategy to action, sustainable development should run through every aspect of a business. In terms of marketing and communication, sustainable development is an important area that can help brands connect with consumers. Today, we are inviting everyone to discuss how to use creative thinking and ways to create meaningful experiences of practical value for businesses, brands and society."
Design Bridge and Partners中国区董事总经理Nikki Lin女士在开场致辞中表示:"我们相信,从研发到终端,从战略到行动,可持续发展应贯穿企业的每一个环节。而在营销与传播方面,可持续发展更是一个能助力品牌与消费者建立起联结的重要议题。今天我们邀请各位,希望能一起来探讨如何运用创意性的思维与方法,来为企业、品牌与全社会创造兼具意义与实效的价值。"
Wen-Xi Chen, Executive Creative Director of Design Bridge and Partners, shared our views and insights, and discussed the challenges and solutions faced by brands and marketing today in terms of sustainable development. Guests from different industries, members of our teams, brand and marketing experts, were invited to share their insights, experience and perspectives on sustainable development.
Design Bridge and Partners执行创意总监陈雯西Wen-Xi Chen作为团队代表,向大家分享了我们的观点与洞察,深入剖析了当今品牌和营销在可持续发展方面上所面临的挑战,并提出了可行的解决方案。
现场来自不同行业、部门的嘉宾们,作为品牌和营销专家的代表,分别从各自所在的企业和工作的专业角度,向线上和现场的各位分享了他们对可持续发展方面的见解与经验。
Eric Yu, Marketing Director of Kraft Heinz Chinese Sauces, shared examples of sustainable products, marketing and experience case studies launched by Kraft Heinz globally and in China, from small and unique, to innovative and ingenious initiatives.
卡夫亨氏中式酱料市场总监俞腾飞Eric Yu先生,与在场各位分享了卡夫亨氏在全球和中国推出的多项可持续产品、营销与体验案例,每一个都能以小见大、独具创新巧思。
"It is Kraft Heinz's corporate vision to make more consumers around the world happy and achieve sustainable corporate development. At Kraft Heinz, design is a powerful 'weapon' to achieve this vision: it not only helps reduce waste in production and packaging, but also helps us create a series of meaningful and vital marketing experiences that serve our customers. Brands bring long-term and sustained influence, and these creative ideas reduce the waste of manpower and brainpower, and they are also a practice of sustainable concepts."
"让全球更多消费者快乐,实现企业可持续发展'是卡夫亨氏的企业愿景。在卡夫亨氏,设计是实现这一愿景的一个有力'武器':它不仅能帮助减少生产和包装环节中的浪费,还能助力我们打造出一系列有意义且具有生命力的营销与体验,为品牌带来长期、持续的影响力。而这样的'创意',减少了人力与脑力的浪费,它们同样是一种对可持续理念的践行。"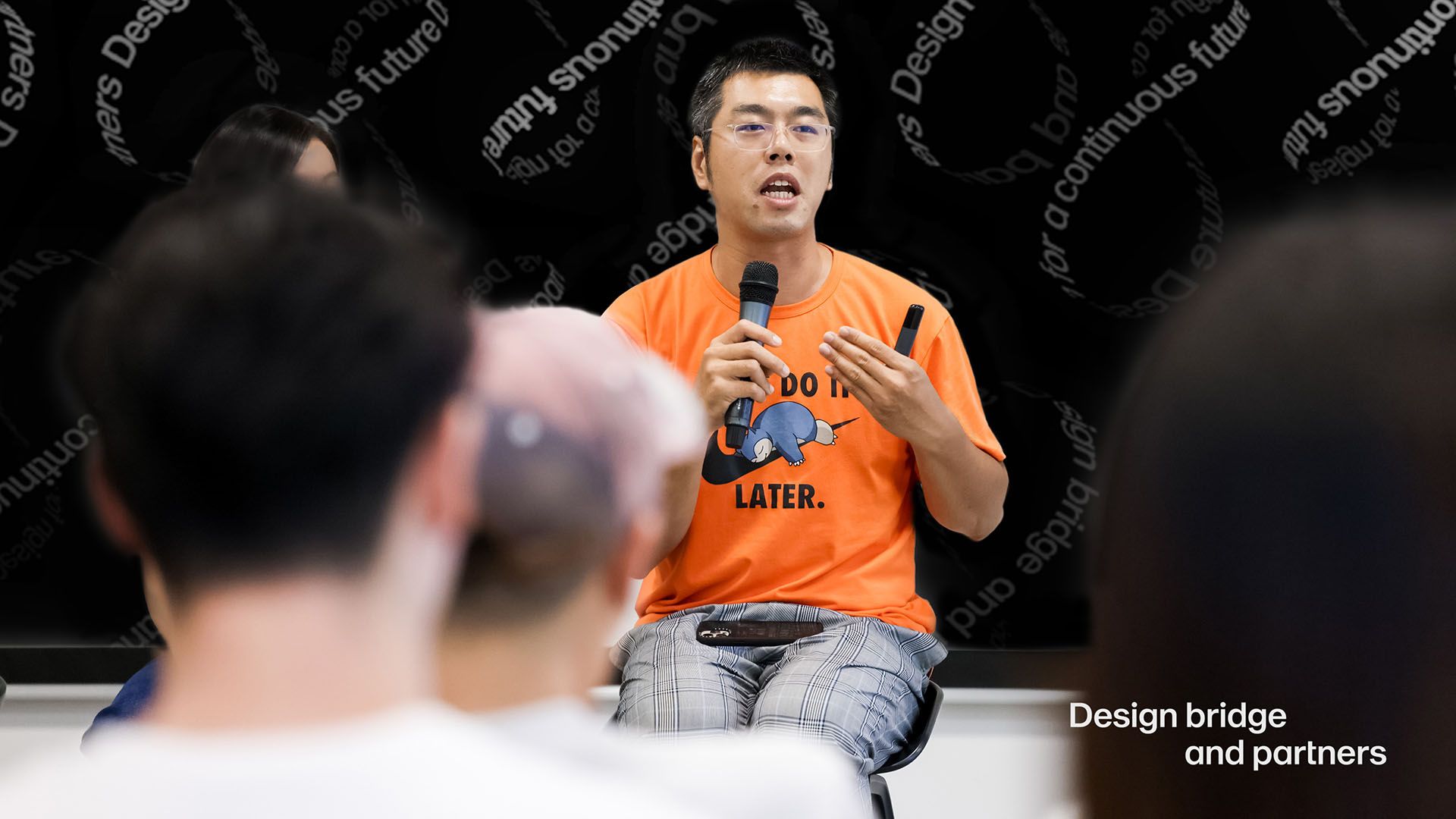 Michelle Yu, Deputy Director of Sustainable Development at Oatly Asia, shared the origin, growth and sustainable initiatives of Oatly in China, with examples including the "Silent Barista" and "Box Bottle Recycling Plan".
OATLY亚洲可持续发展副总监俞建雷Michelle Yu女士,分享了Oatly公司的缘起、成长和在中国的诸多可持续举措,以及包括"无声咖啡师"和"盒瓶回收计划"在内的精彩案例。
"Oatly oat milk products were originally created to meet the needs of lactose intolerant people and solve people's health challenges. As one of our three core concepts, sustainable development now runs through our entire value chain. Adhering to the commitment of 'becoming a good company', we are not just about 'selling products', but hope to be driven by brand and creativity to promote systemic changes in diet, and ultimately making sustainability a way of life that consumers love and embrace."
"Oatly燕麦奶产品最初的诞生,就是为了满足乳糖不耐人群的需求,解决人们的健康挑战。作为我们的三大核心理念之一,如今可持续发展已经贯穿我们的整个价值链。秉承着'成为一个好公司'的承诺,我们不止于'卖产品',而是希望能以品牌和创意驱动,推动饮食的系统性转变,最终让可持续成为消费者喜爱和拥抱的一种生活方式。"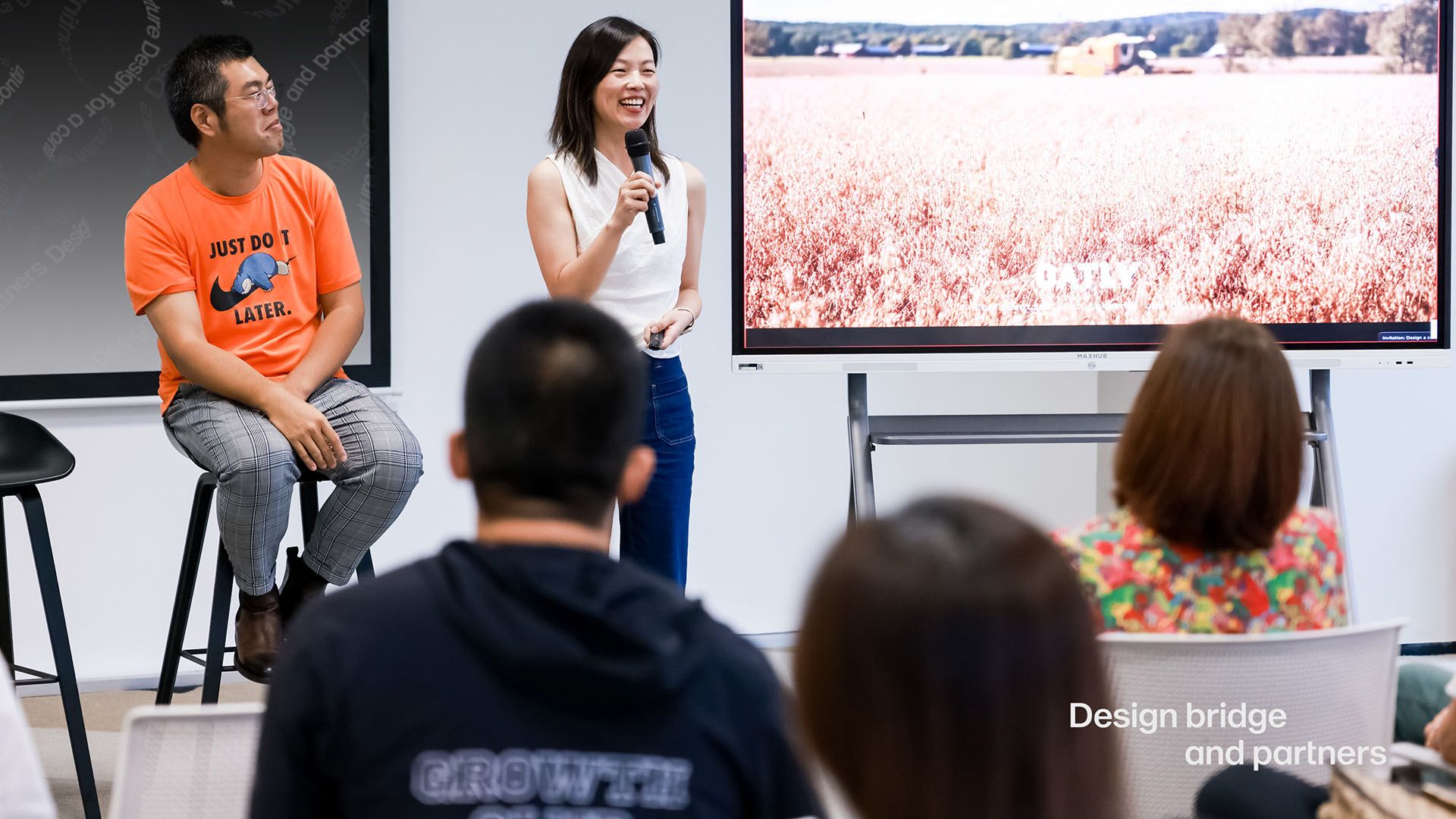 Nina Ma, co-founder and chief operating officer of Panda Guide, presented the Panda Flavor Wheel, the first sensory evaluation tool created by Panda Guide CNAS Sensory Laboratory, which can transform the vague "delicious" experience into digital, scientific information, to deconstruct the flavor of an agricultural product for consumers. Combined with digital traceability of agricultural products, Panda Guide has opened up a complete link from professional planting in the field to consumption upgrade at the tip of the consumer's tongue, and more intuitively presents how the concept of sustainable development promotes agricultural development.
熊猫指南联合创始人及首席运营官马祎Nina Ma女士,向大家展示了熊猫指南CNAS感官实验室首创的感官测评工具熊猫风味轮,它能将模糊的"好吃"体验转化为数字化信息,科学地为消费者解构出一款农产品的风味。结合农产品的溯源数字化,熊猫指南打通了田间专业种植到舌尖消费升级的完整链路,更加直观地呈现出可持续发展理念是如何推动农业发展的。
"Panda Guide is China's first list of high-quality agricultural products that evaluates precise land parcels. At the beginning of the establishment of the brand, Design Bridge and Partners refined a clear and unique positioning for us, making Panda Guide a 'connector between growers and consumers'. The bridge between, and through design and creativity, it accurately shows this original intention. Supporting the development of agriculture is the best way to practice the concept of sustainability. Now we are continuing to work hard to become the benchmark for high-quality agricultural products in China and contribute to the quality upgrading of China's agriculture with scientific operation methods of digitalization, standardization and branding."
"熊猫指南是中国首份针对精准地块进行评价的优质农产品榜单,扬特团队在品牌建立之初,为我们提炼出了清晰独特的角色定位,让熊猫指南成为'搭建起种植者与消费者之间的桥梁'并透过设计和创意,精准展现出了这一份初心。助力农业发展就是最好的践行'可持续'理念,如今我们正持续致力于成为中国优质农产品的风向标,以数字化,标准化和品牌化的科学运营方式,为中国农业的品质化升级贡献力量。"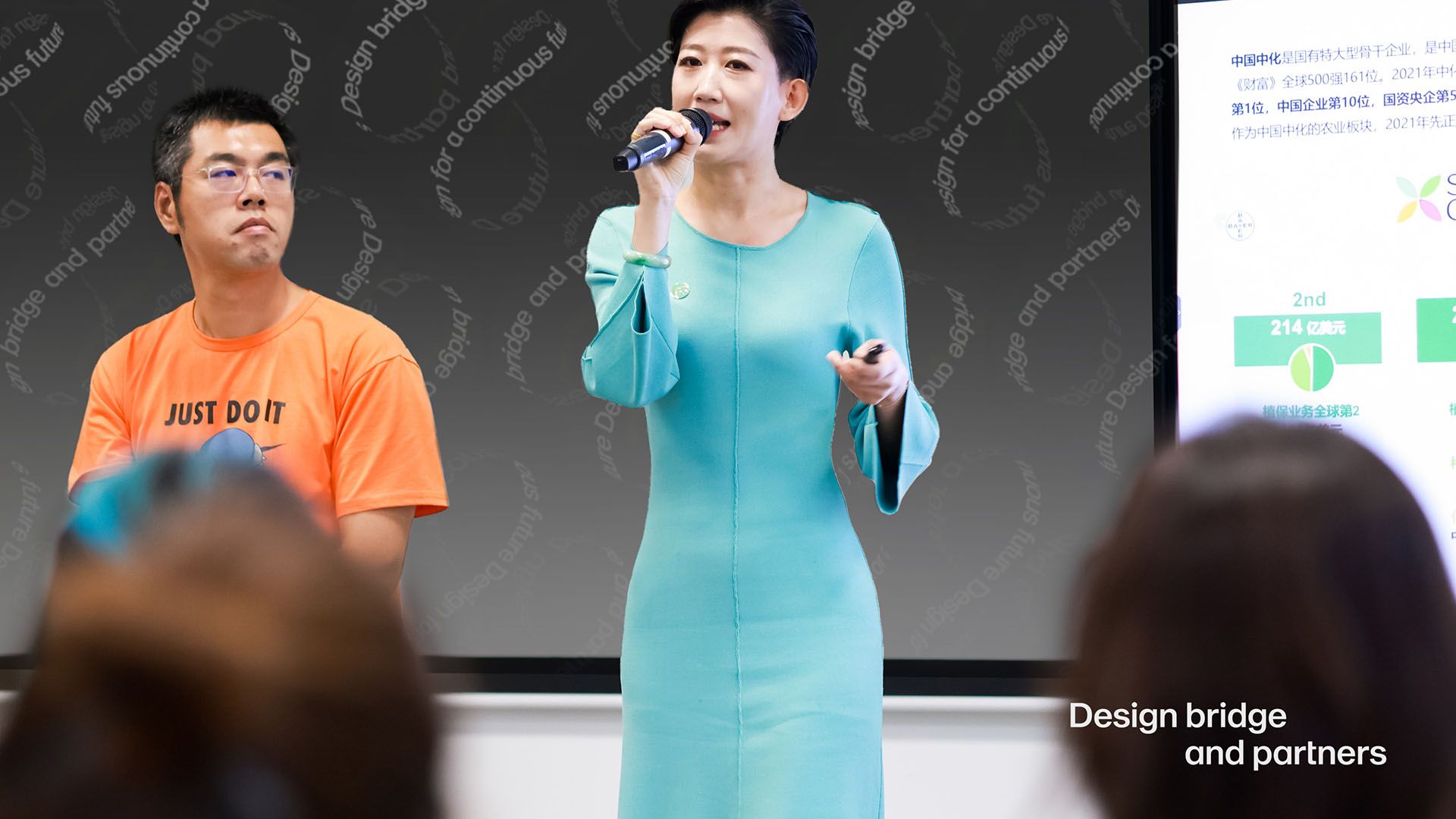 William Wei, Director of Brand & Creative Practice, Insights at Kantar Shanghai, shared Kantar's data insights on Chinese consumers, research on brand performance, and suggestions and guidelines for brand owners on sustainable development.
凯度洞察品牌&创意业务上海负责人魏力William Wei向各位分享了Kantar在可持续发展议题下,对于中国消费者的数据洞察、品牌表现的研究,以及对品牌主的建议和指引。
"Research data shows that if you do better in sustainability, the brand will have higher value and grow faster. There is no doubt that the concept of sustainability can help brand growth. For brand owners, the most important thing is to truly understand their perceptions, attitudes and behaviours about sustainable development from the perspective of consumers, and to integrate sustainable development into consumers' daily lives in a targeted manner. Only in this way can the brand truly resonate with consumers, which is the key to the success of the brand in terms of sustainable development."
研究数据表明,在可持续方面做得更好,品牌的价值就会更高,成长速度就会更快,可持续理念对于品牌增长的助力毋庸置疑。而对于品牌主来说,最重要的是,要从消费者的角度去真正理解他们对于可持续发展的认知、态度与行为,有针对性地将可持续发展融入消费者的日常生活。唯有如此,品牌才能真正做到与消费者同频共振,这是品牌在可持续发展上的制胜关键。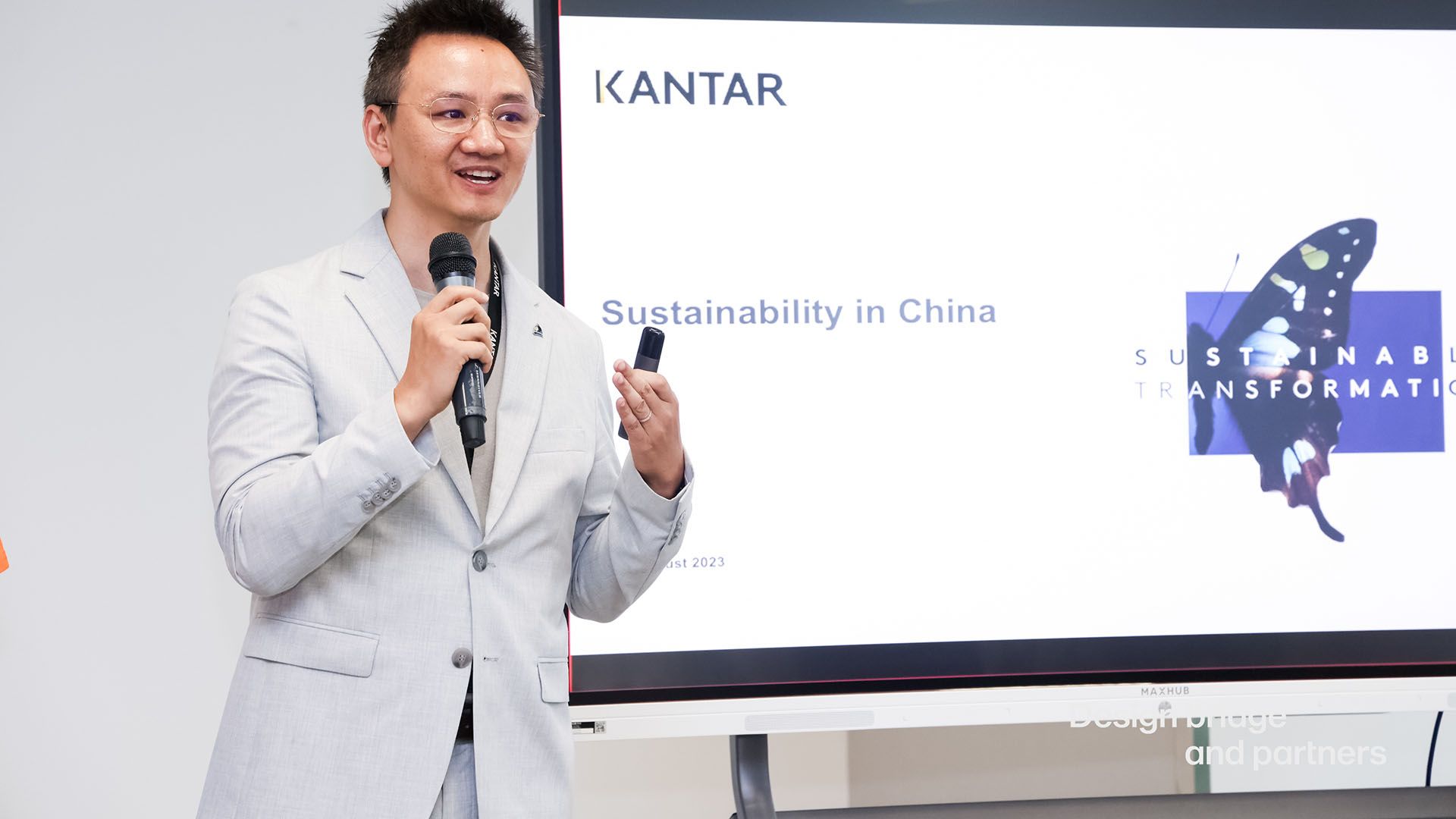 Ray Lan, Executive Creative Director of Design Bridge and Partners, China hosted the panel discussion, interacting with guests and the audience, and sharing his unique insights on design, sustainability and brand building.
Design Bridge and Partners执行创意总监蓝弘远 Ray Lan担任了此次论坛的主持人。他与在场嘉宾和听众热烈互动,同时分享了他对于设计、可持续以及品牌建设的独到见解。
"The discussion theme of "Design a Continuous Future" is a dynamic process and we need to look at it in stages. At present, most companies and brands are focusing on themselves and regard sustainability as a tool to market and communicate themselves. In the next stage, we can use the power of creativity to design a series of interactive experiences to invite consumers, readers and more audiences to join and work with brands to put sustainable concepts into meaningful and valuable actions. Brands will serve as advocates of sustainability and attract more consumers who support and love the brand. I think this stage will come soon."
"「设计」可持续「创新」议题是一个动态的进程,它需要我们分阶段来看待。目前大部分企业和品牌都在聚焦自身,将'可持续'视作一个营销传播'自己'的工具,而下一个阶段,我们可以借助创意的力量,来设计一系列互动式的体验,邀请消费者和更多受众加入,与品牌一起将可持续理念付诸有意义、有价值的行动。而品牌们将作为'可持续'的倡导者,吸引到更多拥护和喜爱这个品牌的消费者。我想这一个阶段将很快到来。"
Nikki Lin, concluded: "We believe that there is an equal sign between business success and brand growth. For businesses, using the power of design to keep business success and brand growth synchronized and closely connected is the key to achieving sustainable development, and we have been honoured to invite guests and partners today to share their thoughts and ideas. Next year we will continue to hold relevant activities and invite everyone to join us in a richer and more creative way to join hands in Designing a Continuous Future."
Nikki Lin总结道:"我们相信,从重要性来看,商业成功和品牌成长之间是一个等号,对于企业来说,借助设计的力量,让商业成功和品牌成长保持同步、紧密联结,是实现可持续发展的关键。此次我们非常荣幸能请到各位嘉宾和伙伴们来抛砖引玉,引发大家的思考与畅想。明年我们还将继续举办相关活动,以更丰富、更具创意的形式邀请大家加入我们,携手「设计」可持续「创新」!"